August 21st, 2017, is the first total solar eclipse to fall across the US since 1918. Spanning 70 miles from Oregon, through Missouri, and up to South Carolina, viewers in the path of totality will be treated to several minutes of awe-inspiring complete sun blockage.
Here's why this is so exciting.
Rarity. A total solar eclipse occurs around every 18 months. But within the US specifically, there have only been 8 recorded total eclipses over a span of 91 years. And it has been 99 years since the last total solar eclipse has been coast-to-coast in the US.
These don't come by the US very often! (Unlike CNC machining, which can create a part in as little as 6 business days.)
Many will be great at patiently awaiting the eclipse, through waiting for their quotes from our competitors - in some ways Xometry is as rare as an eclipse is!

Total darkness. For those within the path of totality, viewers will see the sky cloaked in darkness during the middle of the day, and the sun's corona layer will be visible. But before and after the eclipse's totality occurs, your eyes still need protection from visible parts of the sun, which requires the use of official solar eclipse glasses. You can get eclipse glasses that are approved by NASA, a customer we are proud to work with! Eclipse glasses allow you to safely track the progress of the moon (similar to how the Xometry status bar allows you to track the progress of your order).

Geometric Quirk. The reason eclipses happen? A cosmic coincidence! The sun and moon just happen to line up in certain circumstances every so often that creates this effect. Scientists refer to this effect as a 'quirk' of geometry - good thing all of our 3D printing processes are perfect for complex geometric designs. Simply put, viewers describe a total solar eclipse as a natural phenomenon unlike any other.
How are you preparing for this big event? Our teams across Durham, Gaithersburg, and Bethesda are getting solar eclipse ready!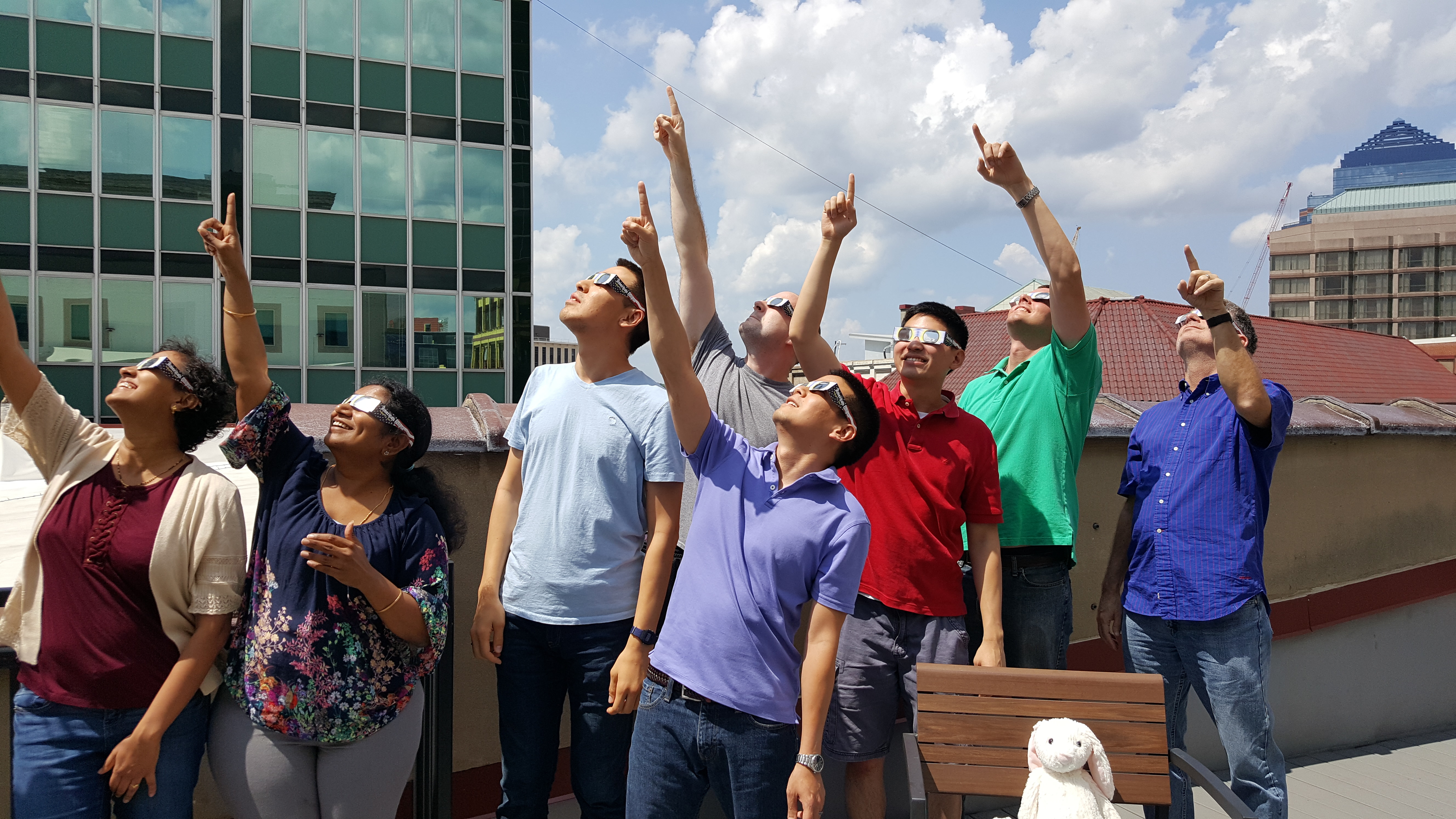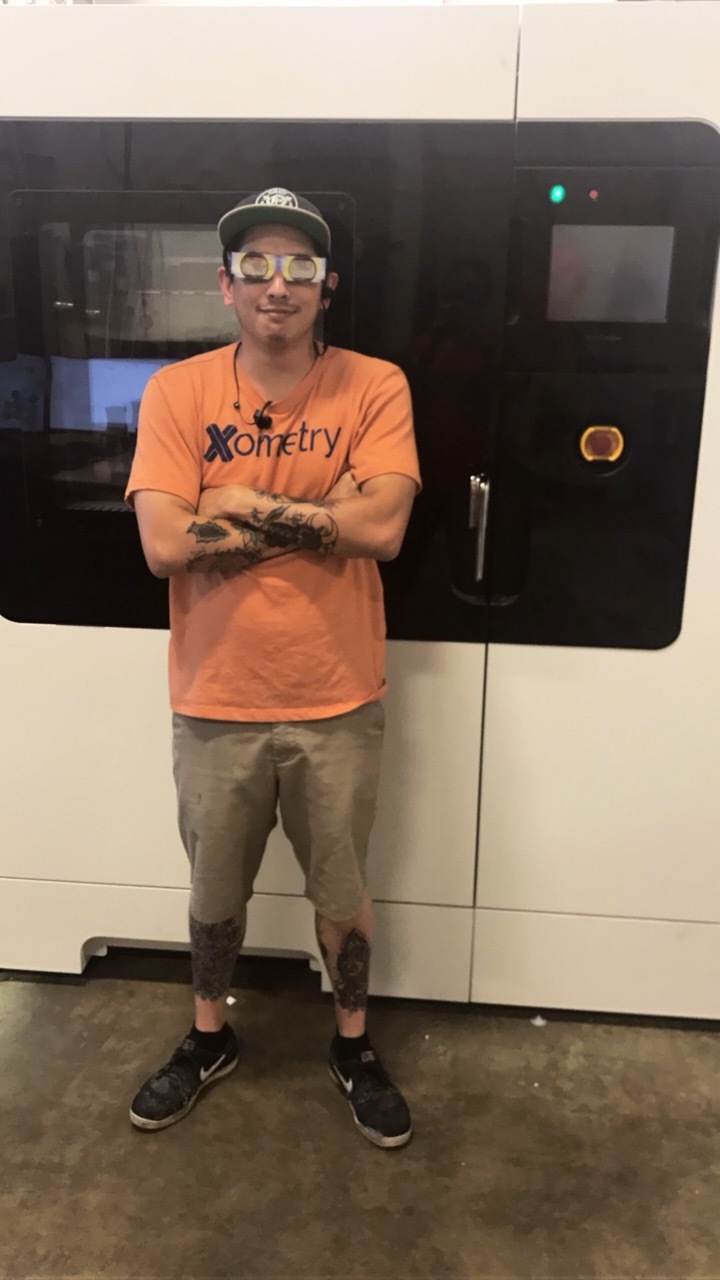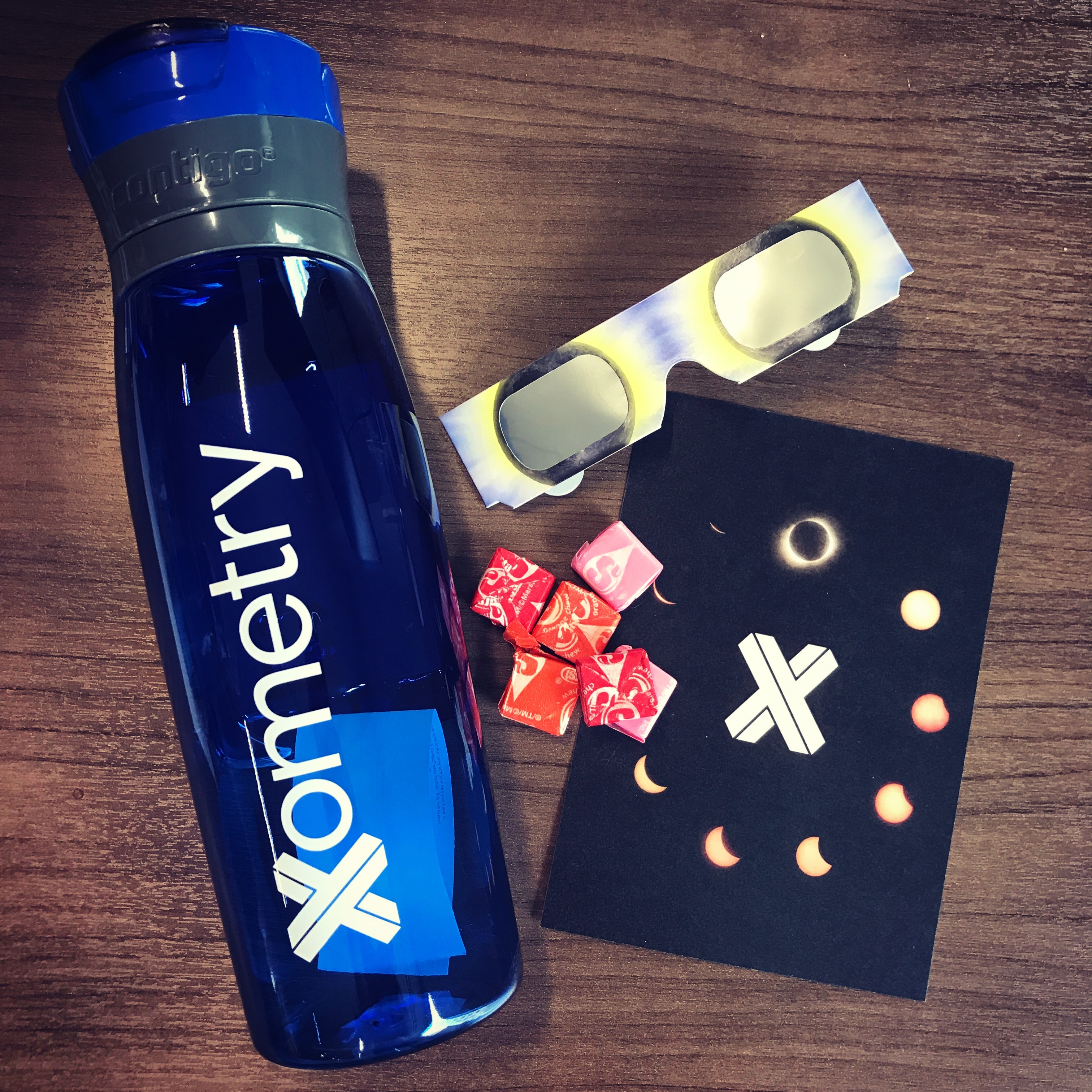 When it comes to the uniqueness of something, whether in nature or in manufacturing, Xometry understands the value of a special occurrence or object. Our aim is to utilize design complexity to explore the possibilities of your imagination. The precision in CNC machining will allow you to create the most specific or intricate objects without missing a single detail.

We hope you enjoy this year's amazing total solar eclipse!
Where will you be watching? Email or tweet to let us know.