This year, C.L.A.U.S. Manufacturing is facing yet another year of tight holiday deadlines and demands for shortened production cycles. According to owner Nick of the North, aerospace and robotics companies want to produce a total of five million miniature toy rockets and robo-dogs, respectively, for children to have during the holidays. C.L.A.U.S. Manufacturing, however, is quickly nearing full capacity.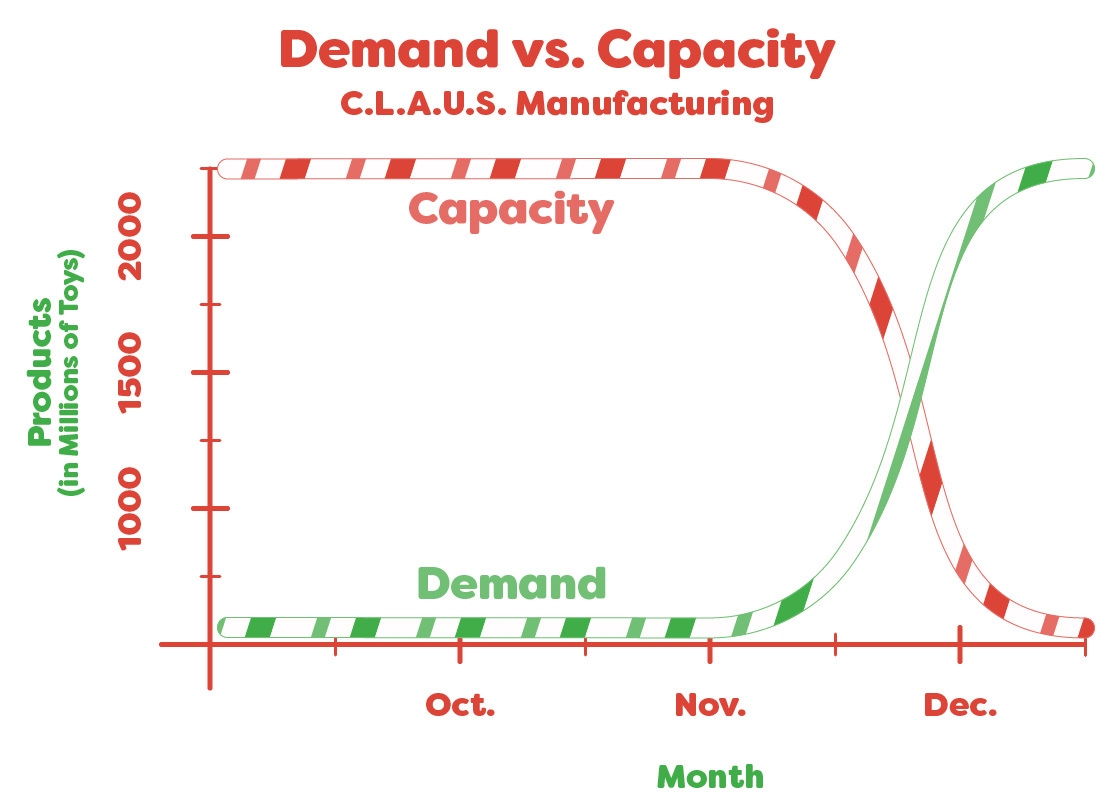 We were able to catch Nick emerging from the toy rocket factory, who huffed, "Our machines can't run any faster without our elves risking life and limb." He gestured at his workers, who were frantically programming the CNC machines and 3D printers. "They're overworked. I think it's time to call in outside help."
Nick already had Xometry in mind to help him get through his 2018 orders. He heard Xometry's partner network had expanded to over 2,500 shops and now knows that he only needs to upload a CAD file to get an instant quote on lead times and pricing. Since each "nice" child is always asking for unique toys, Nick is excited to choose from even more custom materials, finishes, and processes in Xometry's instant quoting engine.
Wiping sweat from his brow with a red suited arm, Nick tells us,
---
"I'm relieved Xometry will take care of everything from sourcing materials and manufacturers to overseeing quality control and on-time delivery."
---
This year, Nick will try Xometry's newest manufacturing technologies such as Extrusion, Die Casting and Stamping, Stereolithography, and HP Multi Jet Fusion to make a variety of toys and parts. He will also rely on CNC Machining, Sheet Metal, Urethane Casting, and other 3D printing capabilities to complete a total of two billion orders in time.

---
"Using Xometry's instant engineering support and detailed ordering process helps me get through the holiday season in my usual jolly mood! Ho ho ho!"
---
Nick follows a schedule to ensure his custom toys are manufactured in time. To get your orders in before the holidays, please follow the chart below:
| | |
| --- | --- |
| Fused Deposition Modeling (FDM), Selective Laser Sintering (SLS), Stereolithography (SLA), Polyjet 3D, HP Multi Jet Fusion | Order by December 20th to receive by December 28th |
| Direct Metal Laser Sintering (DMLS) | Order by December 18th to receive by December 28th |
| CNC Machining | Order by December 17th to receive by December 28th |
| Sheet Metal | Order by December 15th to receive by December 28th |
| Injection Molding | Order by December 14th to receive by January 11th |
Thanks for your support! We'll CNC you in the new year!