We've redesigned our website with you in mind! We're always striving to make things more efficient, so our website has a new look and feel to give you crystal clear and valuable information up front. The new site is easy to navigate and accommodates all screen sizes and device types for the optimal user experience. We used animation to describe the unique Xometry story, including our unparalleled instant quoting experience and our dynamic manufacturing partner network.
We've also made a few design changes to our instant quoting platform. The quoting interface you know and love is still the same, with one small product improvement that makes it easier to select from the abundance of materials and processes we have available while quoting in the streamlined "Materials" tab.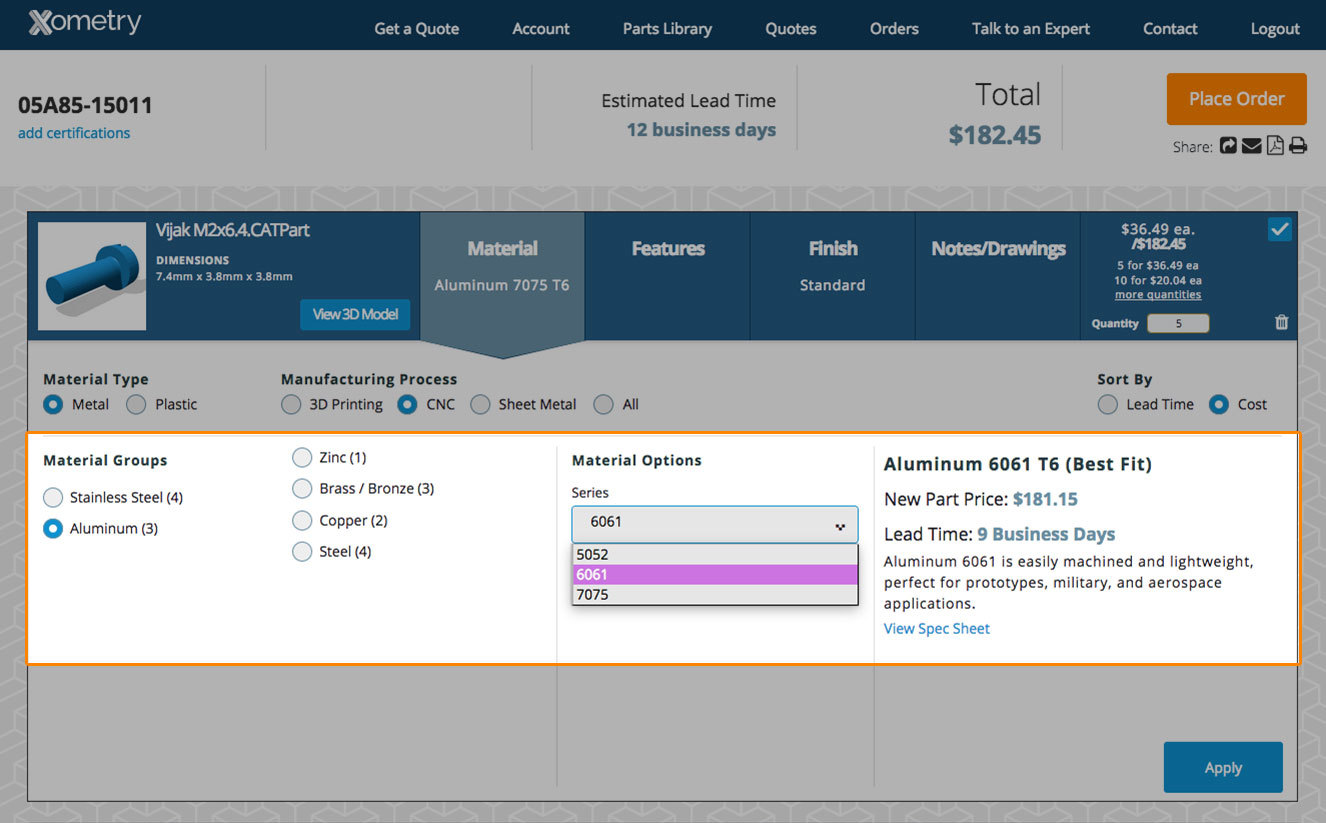 You can quickly find detailed spec sheets to select the best materials for your project. And as always, our team of expert engineers is available to help recommend processes or materials based on your CAD model and end-use application.
New to Xometry? You'll be guided through the first part of the quoting process by selecting details about your custom project, highlighted in the screenshot below, before proceeding to our standard quoting platform.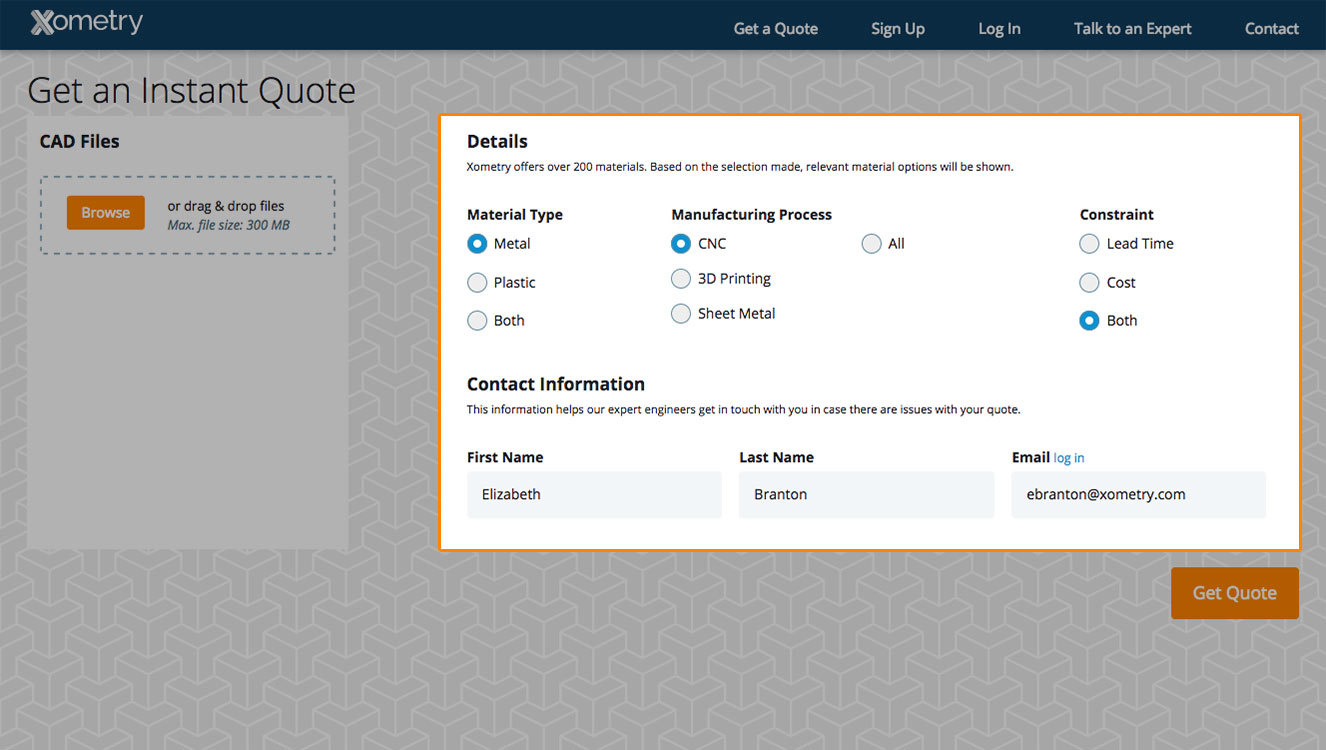 Questions or feedback? Contact our team – we're always happy to help. Email support@xometry.com or use our live chat function on xometry.com.