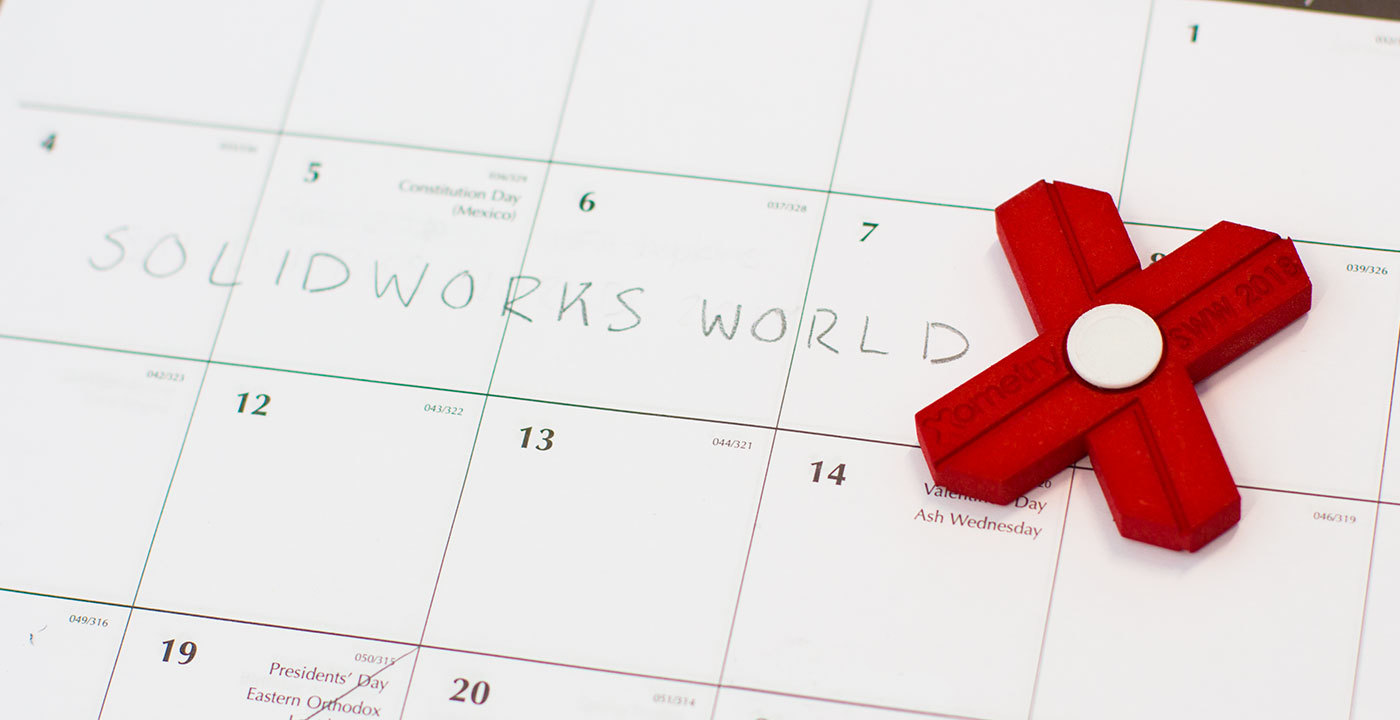 CNC Machining and 3D Printing have their own unique histories, with pros and cons to each, and both have been revolutionized by instant quoting. Our instant quoting platform quickly provides prices and manufacturability feedback for your parts for a variety of both additive and subtractive processes.

Once both additive and subtractive processes are optimized, how should you decide which manufacturing process is ideal for your parts?
The best way to learn more about the benefits of additive vs subtractive manufacturing is to attend Additive vs Subtractive Manufacturing and Subtractive for Additive at the Additive Manufacturing Symposium at SOLIDWORKS World 2018. Our Director of Applications Engineering, Greg Paulsen, will be answering this crucial question to give you key takeaways before you design your next custom part.
His session will discuss how both additive and subtractive methods can create precise parts, but have different benefits and considerations to keep in mind. Depending on the shape and ultimate application of your part, this decision could have a substantial effect on your part's price, structure, and lead time. Learn which method you should choose using his key takeaways and learnings about the latest developments in the Additive Manufacturing industry.
Visit Us at SOLIDWORKS World Partner Pavilion:
Visit us at booth #223 to learn about manufacturability feedback and view demos of our revolutionary instant quoting platform! Our proprietary pricing engine uses Machine Learning to analyze 3D CAD drawings, quote pricing and lead times instantly, and pairs your project with the best partner across our Partner Network.
Learn directly from our team members how to eliminate excess lead time and price from your parts, and see our instant quoting platform in action for yourself!
We value SOLIDWORKS users and understand the convenience of having one integrated workspace. We'll also be explaining how to use and download the Xometry Instant Quoting Add-In for SOLIDWORKS, which provides instant quoting and ordering directly within one integrated CAD workspace. You can price, adjust, and order your custom parts all without having to leave SOLIDWORKS! Our latest update is compatible with SOLIDWORKS 2018 and all of its updated features and capabilities.

Stop by booth 223 to pick up manufacturing toolkits, customer stories, and SLS Xometry/SOLIDWORKS branded spinners! We'll also be holding a raffle for the chance to win $500 in parts - be sure to drop by and enter!
Come meet us at SOLIDWORKS World 2018 and learn about our Instant Quoting Add-In for SOLIDWORKS in the Partner Pavilion! Contact sgarg@xometry.com for a free exhibit pass!