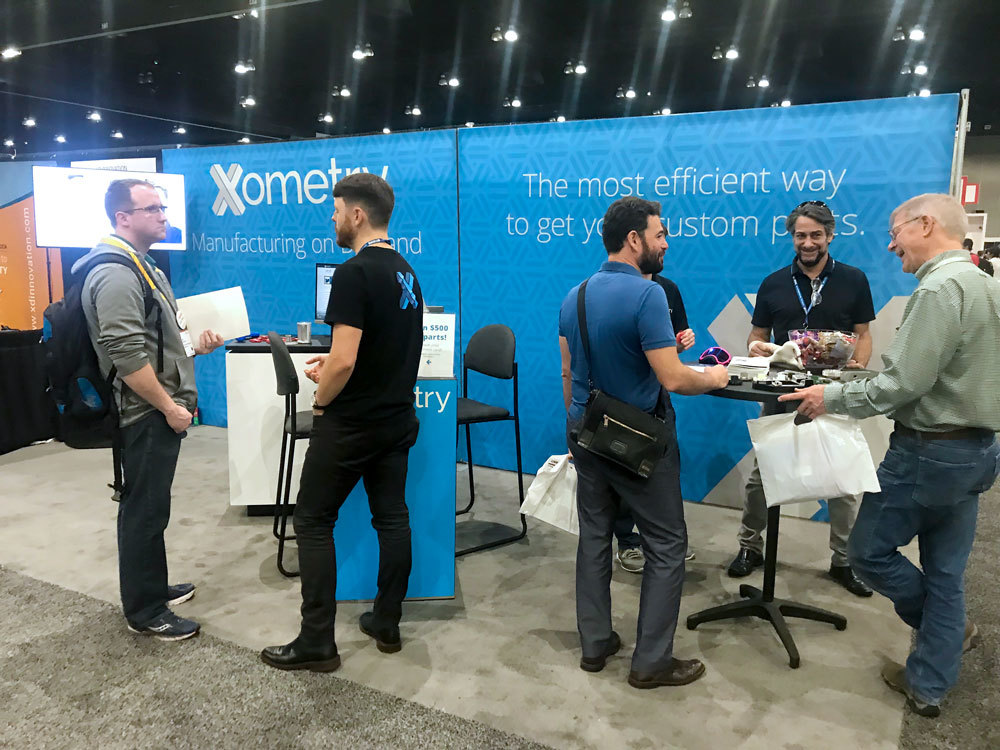 Every year, the SOLIDWORKS community gathers to empower other designers, engineers, and more with expanded knowledge. Throughout SOLIDWORKS World 2018, the centerstage was the latest technology (including virtual reality, 3D Printing, the IoT and more!), educational programs, and platforms. But for our Xometry team, the real magic was meeting our customers!
"It was amazing to meet so many SOLIDWORKS users and companies, from topology scanning companies to inspecting companies. I loved hearing positive feedback from people who already use our Add-In and quoting platform."
—Hunter Guerin, Product Manager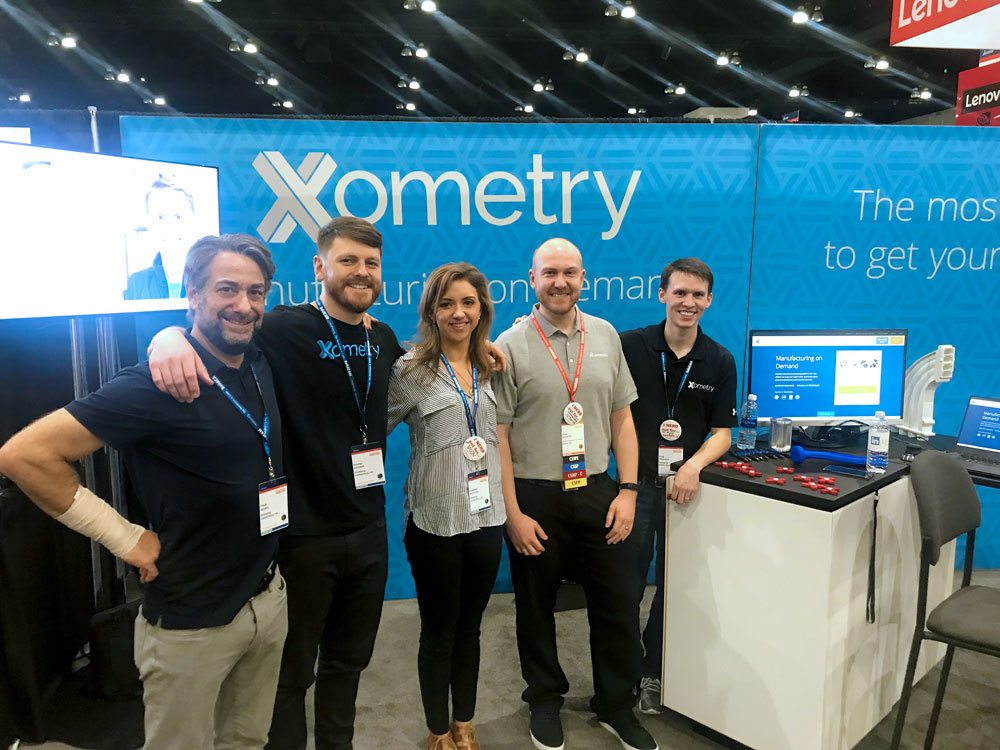 Our team was able to get direct feedback from users of our platform and conduct live testing with engineers and designers in attendance. Those who hadn't heard of our instant quoting platform yet were very excited to learn more, especially the instant quoting capabilities for CNC Machining and Sheet Metal fabrication.

"I'm excited to work with the new customers I met to deliver them custom-made parts with competitive pricing and fast lead times," Hunter said.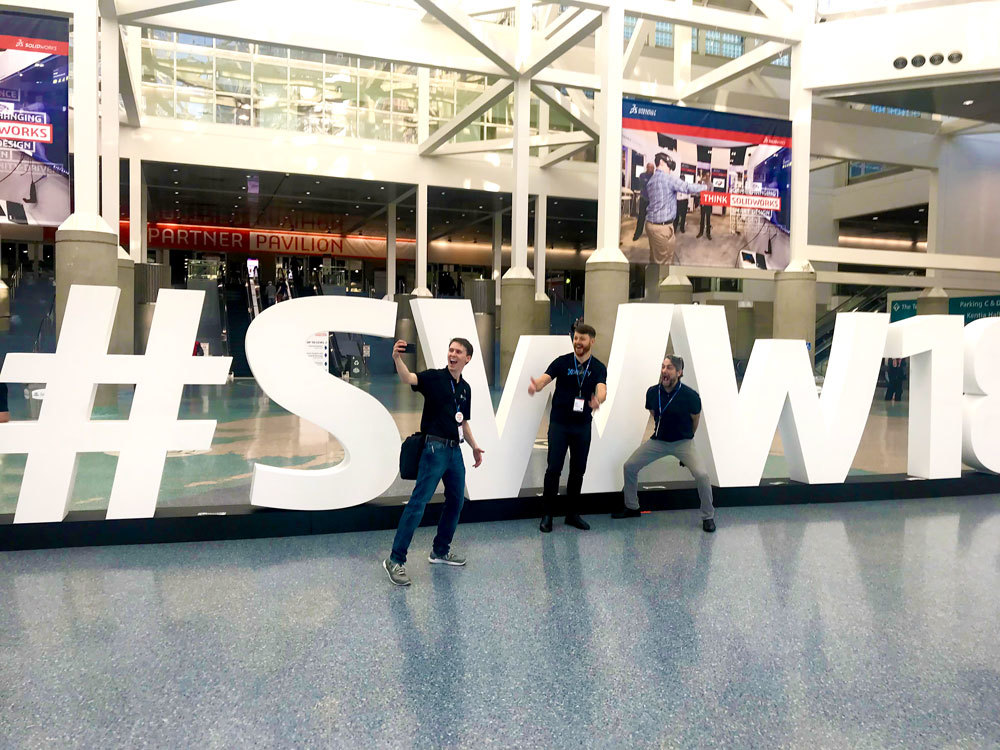 Our Director of Applications Engineering, Greg Paulsen, also gave an interactive presentation at SOLIDWORKS World 2018 on the benefits of Additive and Subtractive Manufacturing.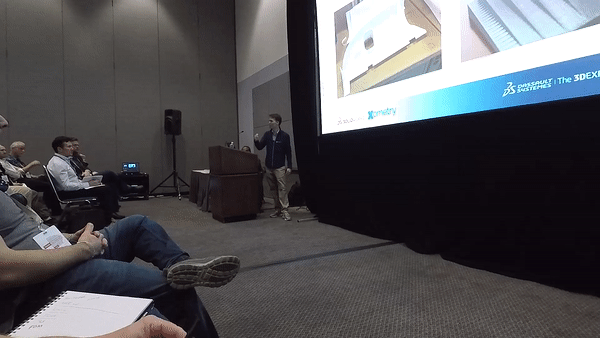 He discussed how both Additive and Subtractive Manufacturing have pros and cons, and much of 3D Printing is learning from experience.

"I'm excited to see how the SOLIDWORKS World community is moving towards the need for automation and new manufacturing technologies. This natural curiosity will lead to very exciting developments in the future!"
—Greg Paulsen, Director of Applications Engineering
We also had the opportunity to contribute SLS Nylon parts to the live shop floor manufacturing demo in the DSS pavilion - a white version of this part was displayed on the shop floor!
"It was exciting to see Xometry-built parts at several locations during SOLIDWORKS World. We had parts in the DSS pavilion, at the live manufacturing demo, and Xometry made the physical models used at the Model Mania challenge."
During Model Mania, SOLIDWORKS users were put into a blind design challenge where they had to model a design they had never seen before, and then modify in a Stage 2 challenge. Their performance and time was measured against their peers to find a winner.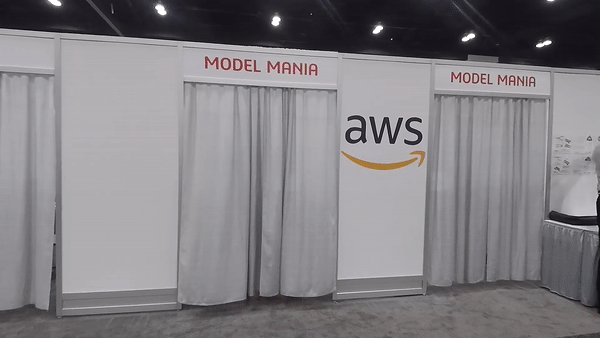 Check out some other fun moments from our time at SWW2018!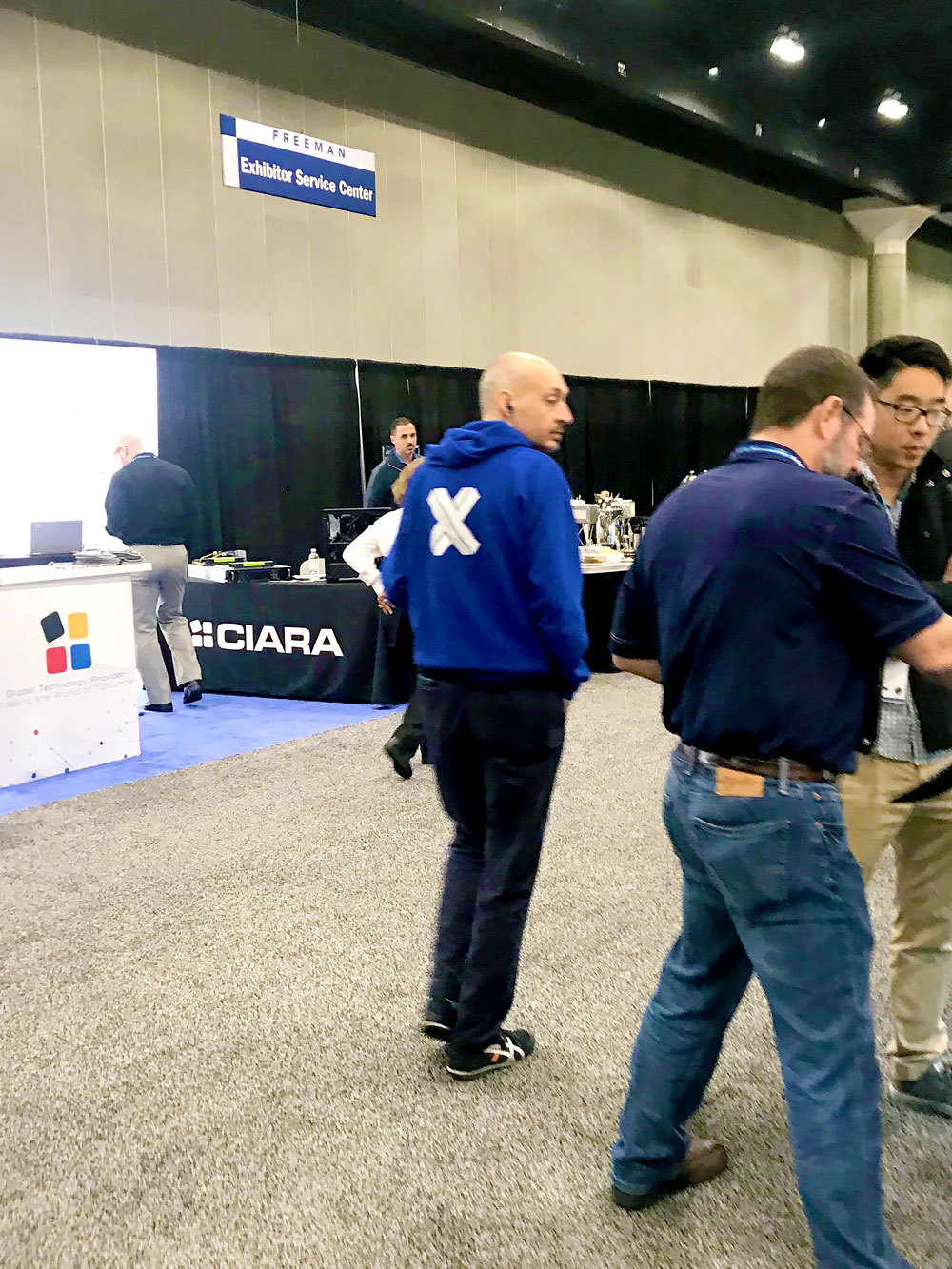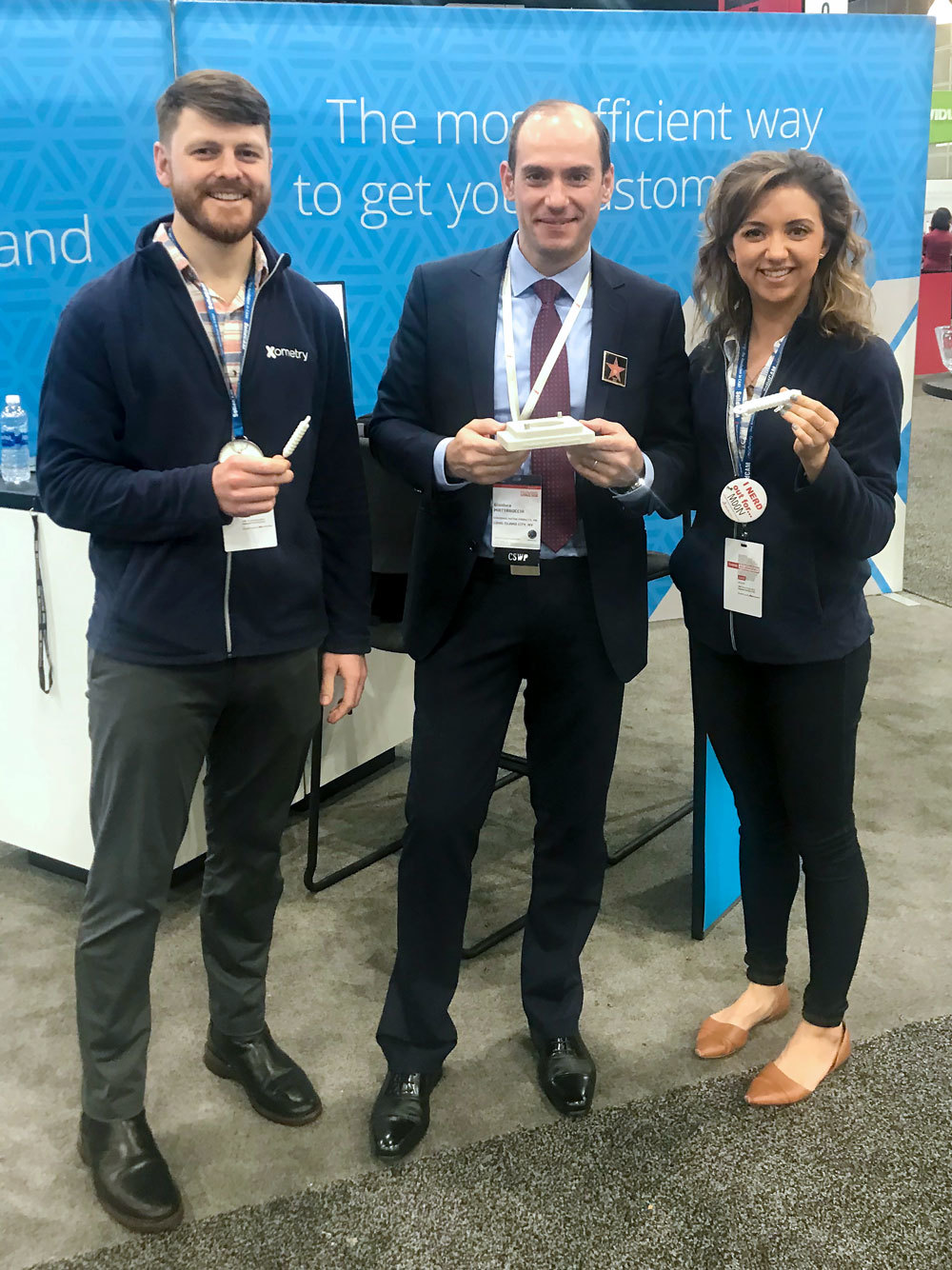 Throughout this week, we have been amazed by the caliber of attendees we talked to. The SOLIDWORKS community is full of support and passion, and we're thrilled to continue delivering them an integrated platform for subtractive and additive capabilities through our free Add-in. We love collaborating with SOLIDWORKS communities across the US, to help bring designs to life with the power of CAD and on-demand manufacturing!

More resources:
Download our SOLIDWORKS Add-In to fully integrate your work space

Read our Design Guides full of expert design optimization tips
Give $50, Get $50 - share the love of manufacturing with your community