The new share button lets you share your quotes with others for a simplified purchasing process. If you often create quotes through Xometry but send them to someone else to purchase, this feature was made for you.
Selecting the share button opens a modal window that prompts you to enter one or more email addresses for contacts you want to share your quote with. When you hit "Share" those contacts will receive an email notification with a link to our quote. The link will take the user to the checkout page where they can complete the process and place the order. For security reasons, quotes are not editable by shared users, but if you make any changes your shared contacts will always have access to the latest version of your quote.
Use the quotes tab to see the status of your quotes and who they've been shared with. Shared users can be added or removed from this page at any time. If a quote is shared with you, you can see a list of unpurchased quotes on this page. The orders page shows the same information for quotes that have been purchased.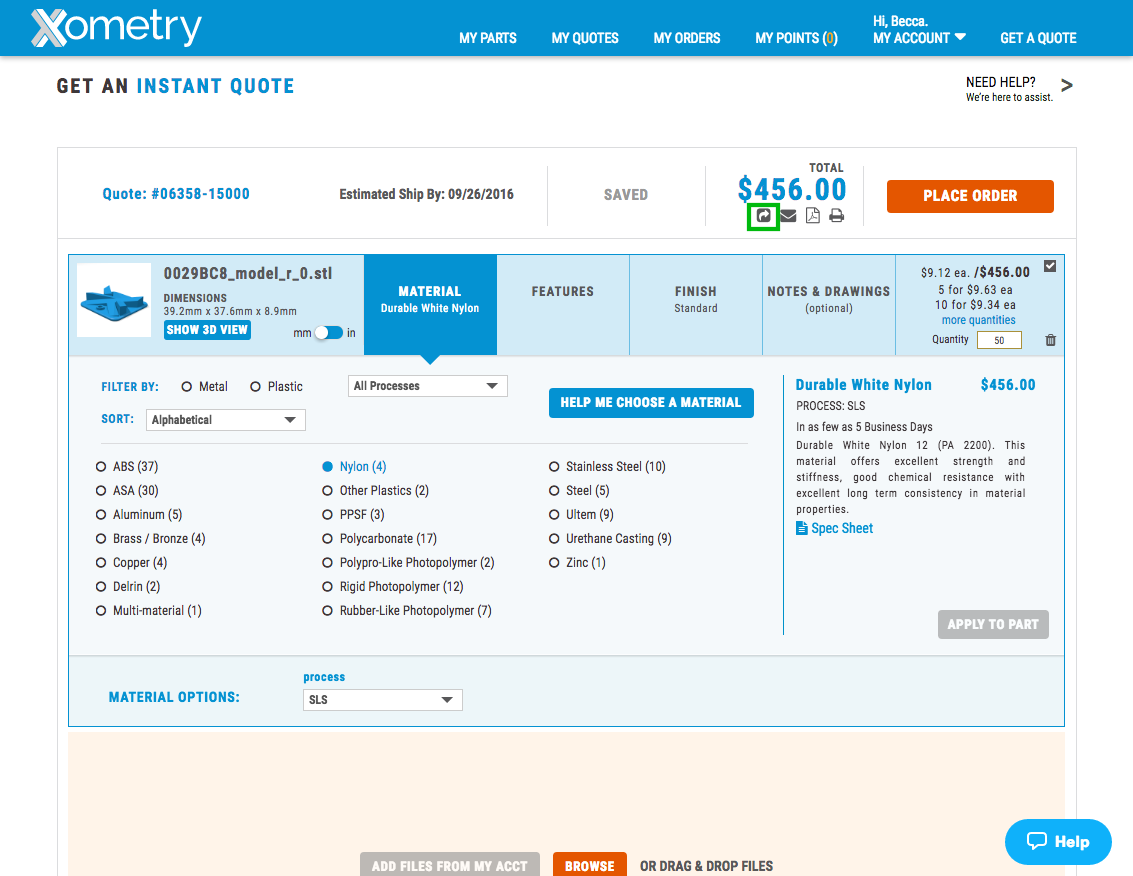 When you share a quote with someone else, you will both receive relevant information about that quote when it becomes an order - including the order confirmation email and an email notifying you when your part has shipped.
If you want to send a quote to someone in a read only format, the email button is still available for you to use. That will send a PDF version of the quote to the recipients you enter.