Additive or subtractive? This question is crucial when designing a custom part. Both methods can create precise parts, but they have different benefits and considerations to keep in mind. Depending on the shape and ultimate application of your part, this decision could have a substantial effect on your part's price, structure, and lead time. So, which method should you choose?
Xometry's Director of Application Engineering, Greg Paulsen, delivers an in-depth rundown of the pros and cons of additive and subtractive manufacturing in a recent webinar collaboration with ASM International.

The webinar is available anytime! Watch here and learn the following:
• Strengths and tradeoffs of modern 3D printing
• When a project is right for 3D printing versus machining
• Key design considerations for different technologies
• How to quickly compare costs and lead times for various processes, materials, and quantities
• Ways to streamline the entire process in minutes
• Answers to FAQ in Q&A portion at the end
This webinar is a must-watch for anyone looking to save money, produce complex parts, or make the process even more efficient. We know it's difficult to stay on top of every new process and material available in this rapidly expanding field. At Xometry, we strive to provide the best information and customer support so you can get exactly what you need in one stop.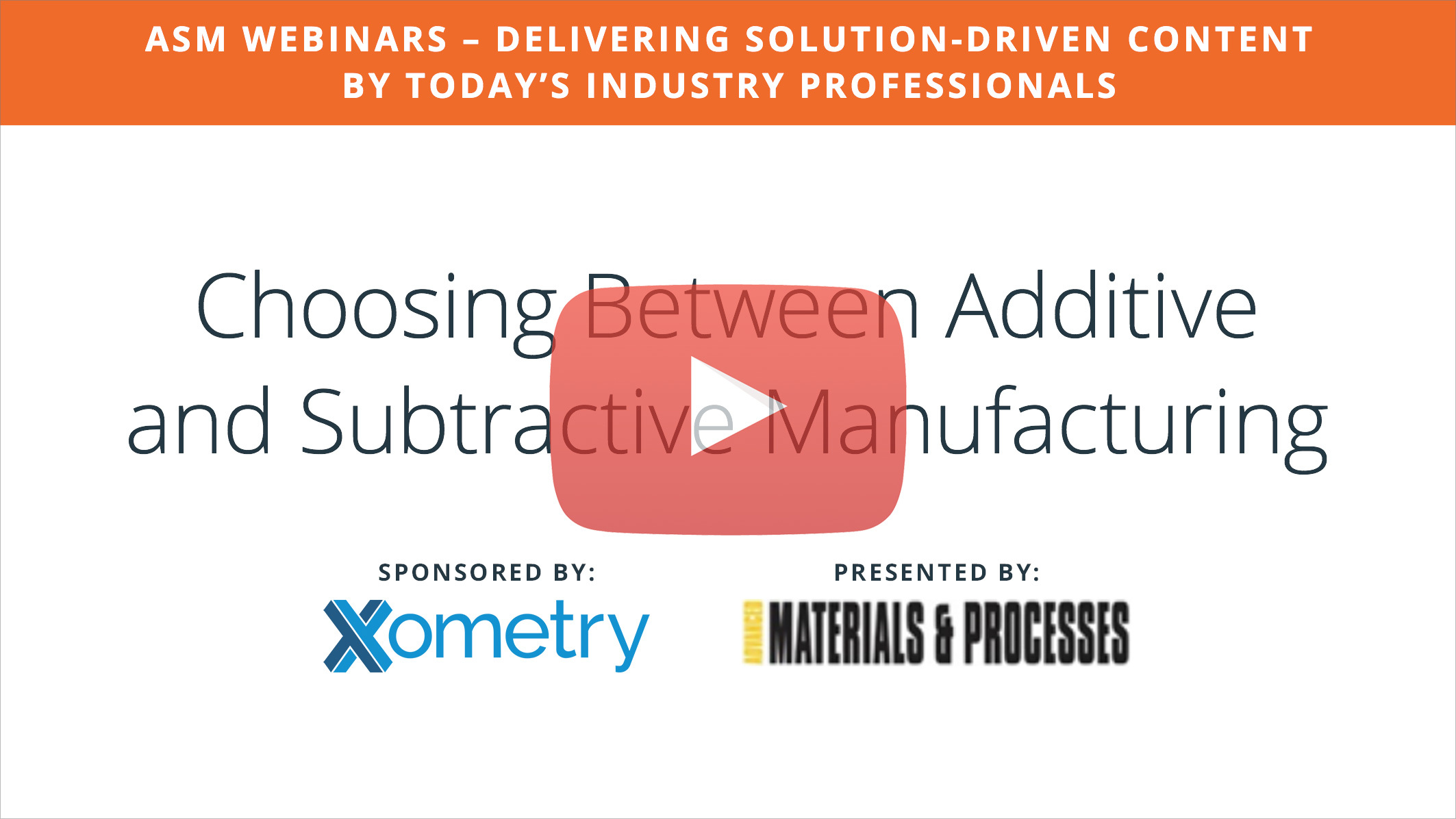 Special thanks to ASM International for hosting our webinar. ASM is committed to connecting materials professionals with the finest resources available. They aim to solve problems, improve materials performance, and support professional development. Their website is a great resource for anyone looking to broaden their understanding of materials and improve their builds.