When you first encounter our Xometry quoting platform, it may seem too good to be true.
But the instant pricing and manufacturability feedback we offer are real, and revolutionary! There are many features that allow you to customize processes, materials, and finishes based on your custom part needs.
Xometry's Director of Application Engineering, Greg Paulsen, delivers an in-depth overview of our quoting platform and Xometry's manufacturing capabilities in our recent webinar.
The webinar is available anytime! Watch here and learn how to:
Instantly quote custom parts

Specify a variety of material options, features, and finishes

Get manufacturability feedback

Where to find the real-time status of your order

Which material or process is best for your practical application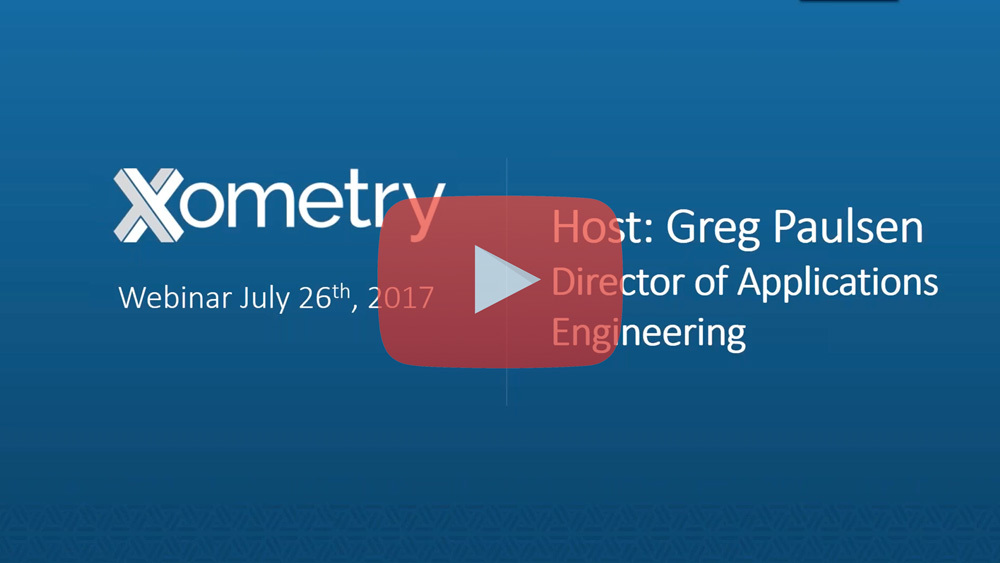 This webinar is a must watch for anyone looking to manufacture faster, simpler, and more cost-effectively than ever before. At Xometry, we strive to provide the best information and customer support so you can begin quoting and manufacturing today.

Webinar link: [x]