Since our last issue of XomReplay, we've had another round of enhancements to our offerings and services. For the month of August, we're over the moon about our product updates including:
Carbon DLS 3D Printing
The launch of Economy pricing
Our new and improved CAD add-ins
Smaller platform updates to make your life easier
---
Xometry is the first manufacturing platform to provide instant quotes on Carbon DLS™ as a 3D printing option. With a range of programmable liquid resins boasting excellent mechanical properties, resolution, and surface finish, this process is suitable for both prototyping and end-use. Now you don't have to choose between surface finish and mechanical properties — your additive parts can have it all.

Once you've conquered the addiction that is watching Carbon videos (digital light projection and oxygen-permeable optics galore!), you can get an instant quote, design feedback, and lead times for parts produced with Carbon DLS™ technology through the Xometry Instant Quoting Engine℠. Try it now, or learn more about the process with our on-demand webinar.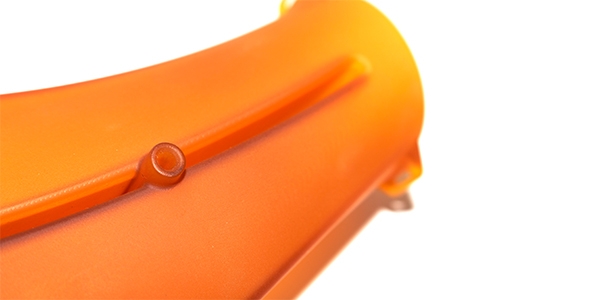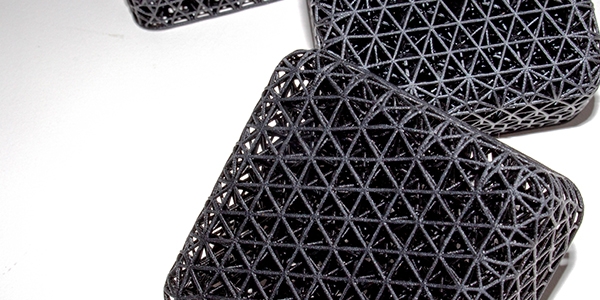 Pictured above: all new Carbon DLS™ parts

---
Economy Pricing Tier Now Live
Out with the old and in with the new! We released a new pricing option, Economy, for CNC machining and sheet metal fabrication orders. In our brand-new quote site interface, you can compare our new price and delivery options side by side with our existing Expedite and Standard options.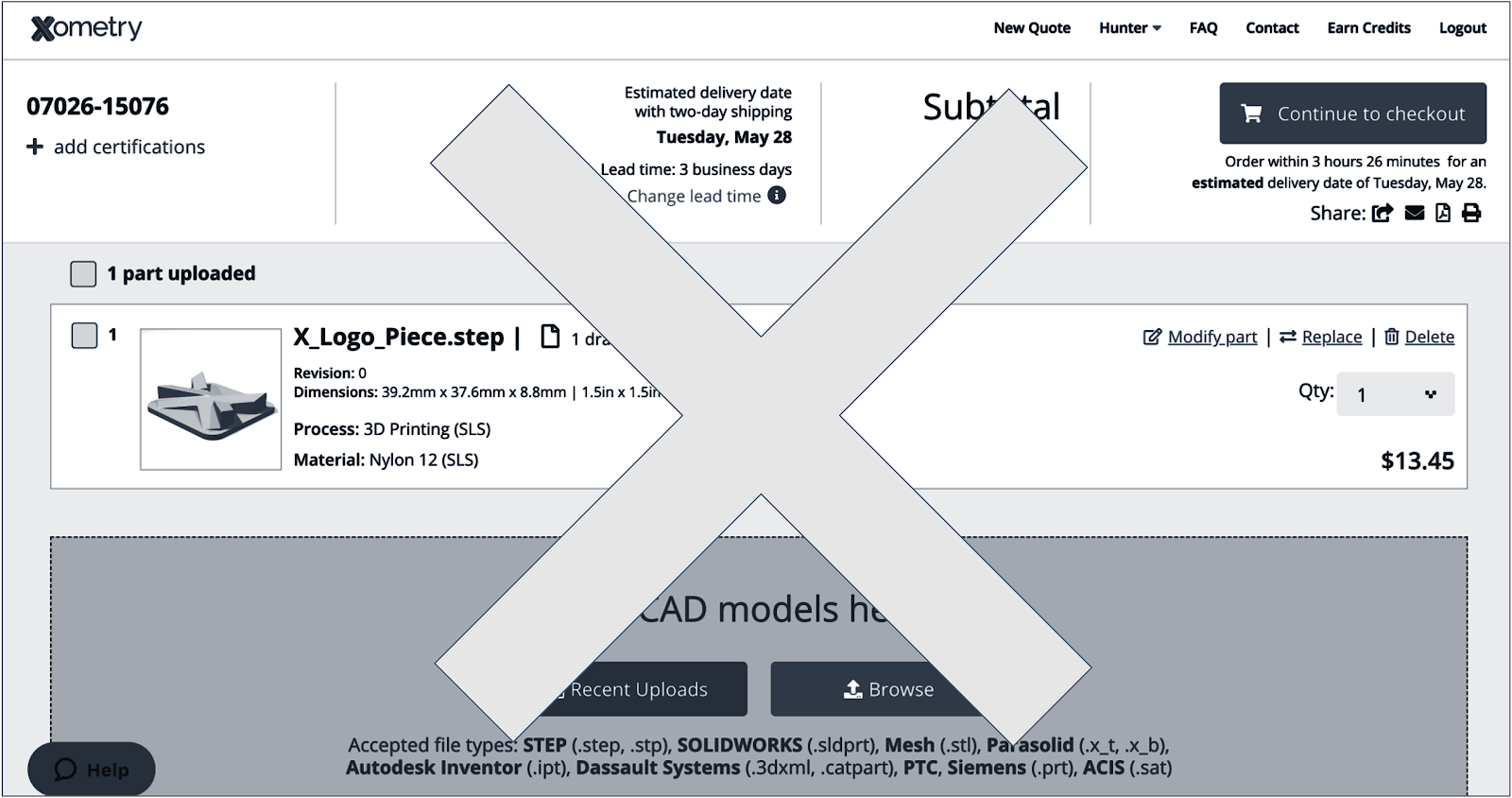 Pictured above: top image, our old Instant Quoting interface; bottom image: the new interface with three-tier pricing and lead times

In case you missed it, here's a break down of our three pricing and delivery options:
Expedite gives you the fastest possible lead time. This is a great choice when getting your parts made fast is your top priority.
Standard is the default quote with the same pricing and lead times you have seen from Xometry in the past.
Economy gives you our lowest possible price. This new price option is ideal for jobs that are not time-sensitive. With Economy, your parts may be made in China and will take longer to arrive.
Expedite, Standard, and jobs with ITAR and domestic manufacturing requirements will be manufactured in the U.S. As always, Xometry is responsible for and guarantees the quality of your parts.
Watch the video below to see how you can instantly quote with our new price and lead time options:
---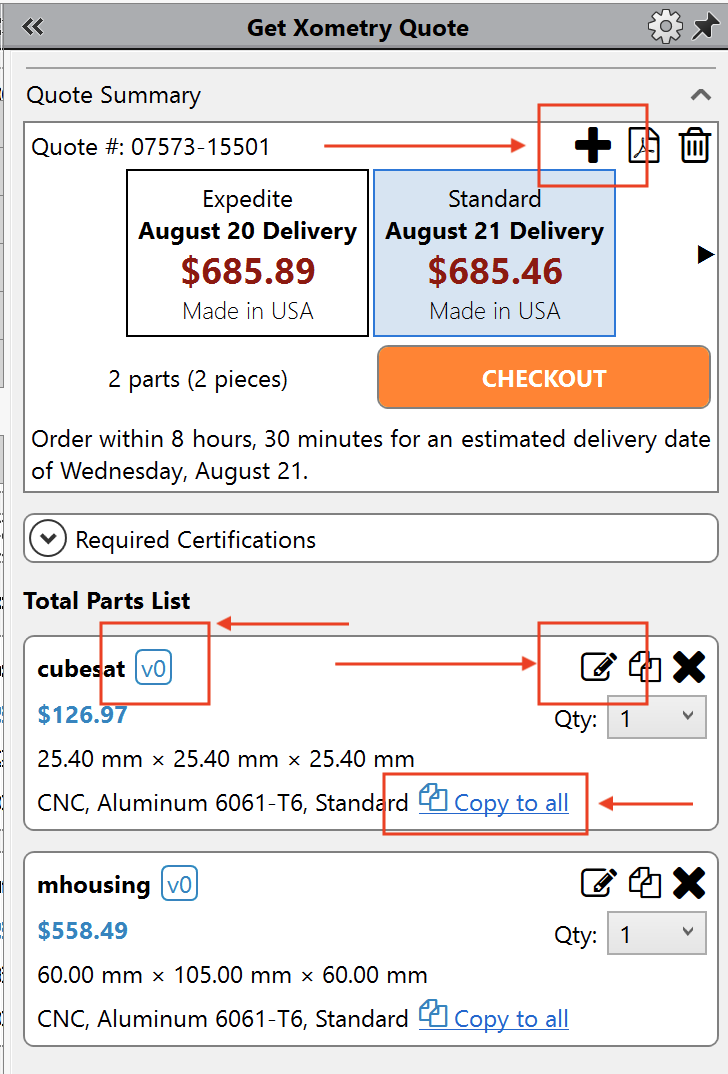 Calling all engineering-meets-UI designers! Not only has Xometry added three-tiered pricing to our SOLIDWORKS and Inventor CAD add-ins, but we've also added icons to liven up and streamline your in-app quoting experience.
Our add button is a straightforward path to creating a new quote without having to abandon your current quote
Our modify part button allows you to adjust parts specifications from the quote summary view
Our version button helps you keep track of how many versions of the part you have quoted
Lastly, our Copy to all button applies the same process, material, and finish settings to multiple parts
Upgrade to the latest version of the CAD add-in for SOLIDWORKS or Inventor to take advantage of this enhanced functionality.
---
(Because we never skimp on the details)
Added Sharing Capabilities

Now when you want to share a quote, feel free to add a personalized message. Your recipient will thank you for the added information.
Improved Registered Login Experience
Now when registered users land on our quoting page but they're not logged in, they can use our login widget. Pesky reroutes can't stop you from productive quoting!
Streamlined Ordering with PO Numbers

To help reduce discrepancies between purchase orders (POs) and Quotes, we've streamlined ordering by letting you checkout using just a PO number. If you want a full PO review, you can still email in POs to support your order.
---
That's it for now. Have questions or suggestions? Contact Hunter Guerin, Senior Product Manager, at hguerin@xometry.com.