Laser Cutting Services for Arizona
High Quality Arizona Laser Cutting | 50+ Materials Available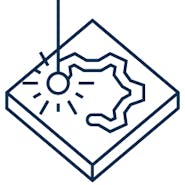 Blank Preparation
Lasers can cut many materials with high precision, making it perfect for preparing flat patterns or material blanks.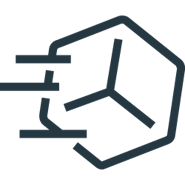 Rapid Prototyping
The range of materials available, low cost per unit, and speed of production makes laser cutting a great option for prototyping.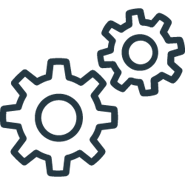 End-Use Production
Large format cutting, vast material options, and high throughput have made laser cutting a favorable technology for end-use parts.
Your Arizona Laser Cutting Service: Prototypes and Production Cuts
A Global Leader in Industrial-Grade Laser Cutting
Laser cutting is one of Xometry's sheet cutting processes. It directs a high-powered laser through optics to cut materials for industrial applications. Laser cutting is both more precise and less energy-consuming than plasma cutting but has an upper threshold on the thickness of the material being cut. Xometry's Manufacturing Supplier Network offers both fiber and CO2 lasers that can cut many materials including steel, stainless, engineered alloys, plastics, foam, elastomer, and wood. CO2 (carbon dioxide) laser excels at cutting, engraving, and boring metals, while fiber laser is a good option for thicker materials. For sheet and plate metal thicker than 4 inches, see our waterjet cutting services and plasma cutting services.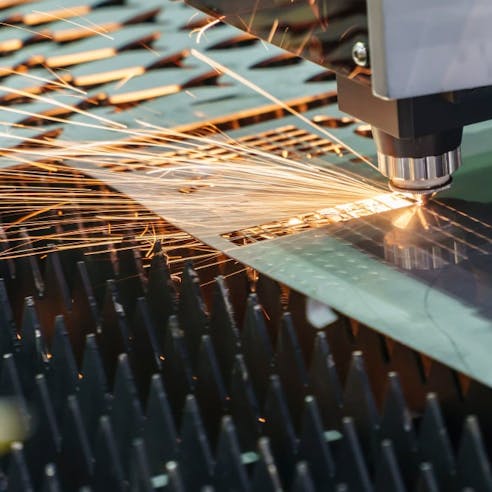 Xometry's High Quality Laser Cutting Services
The most common laser types because of their relatively high energy efficiency and high power output ratio. Best suited for cutting, boring, and engraving.
Have a high energy, but low repetition efficiency.
Higher powered for cutting thicker materials but more expensive to operate.
Both Nd/Nd:Yag lasers are used for boring and welding. Nd:Yag lasers can also be used for engraving.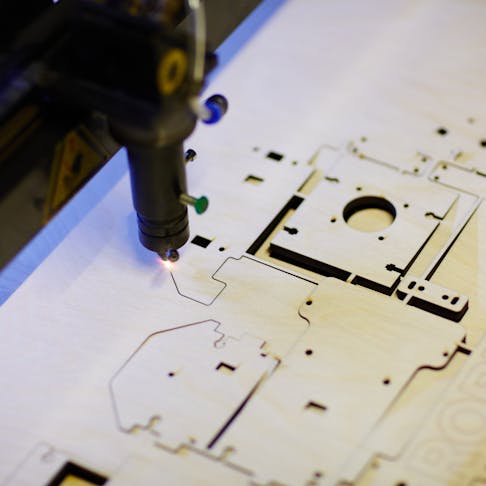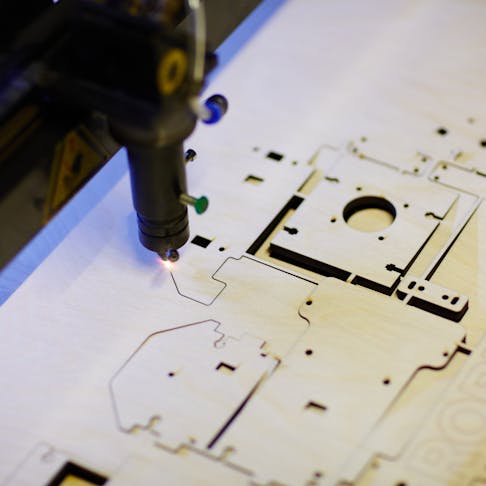 Xometry offers a wide variety of sheet stock materials available for laser cutting.
Acrylic (Plexiglass)
Wood
Plastic
Metal
Rubber and Gasketing
Standard Sheet Thicknesses
Ready to start a custom laser cutting quote?