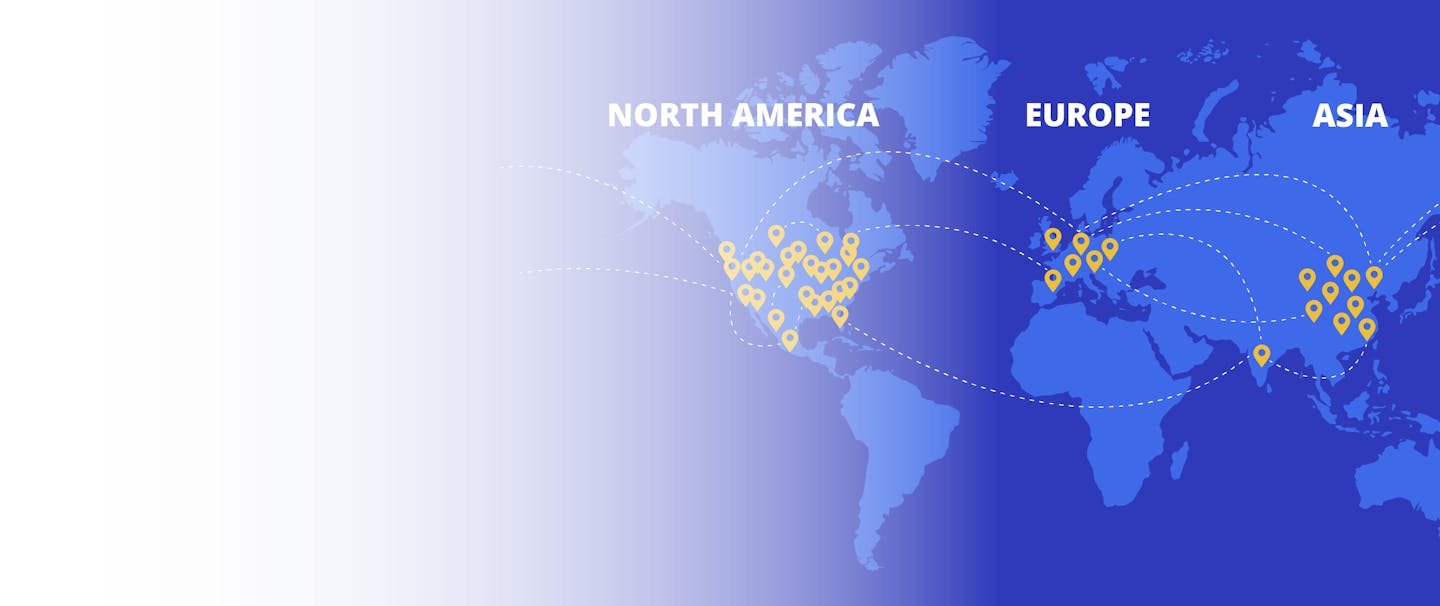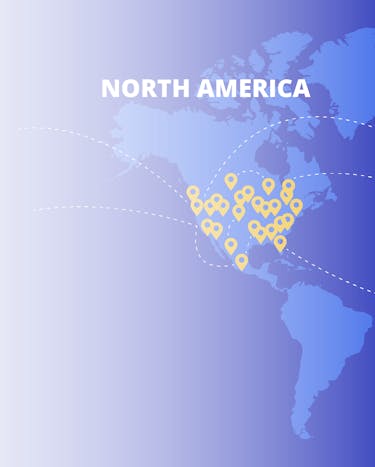 Xometry Manufacturing Supplier Network
Xometry Manufacturing Supplier Network
10,000+ Global Manufacturing Suppliers • 22 countries and 46 US states • 30MM+ network machine hours
  All uploads are secure and confidential.
Tap into the Power of the Manufacturing Supplier Network
Xometry's Manufacturing Suppliers form the backbone of our on-demand manufacturing platform. Our network contains over 10,000 manufacturing shops across the globe, with about 4,000 in the US and 1,000 in Europe and Asia. Our US facilities contain ITAR qualified; AS9100D, ISO 9001:2015, and ISO 13485 certified; ISO 2768 compliant; and NADCAP facilities. The Xometry Manufacturing Supplier Network is the largest network of its kind with an estimated 30 million available machine hours.
Massive Production Capacity
At Xometry, you are no longer subject to the limits of your existing local suppliers. We integrate seamlessly with over 10,000 vetted manufacturing facilities across 46 US states and 22 countries. This means our customers can dynamically scale their product development needs or product output by sending manufacturing orders to Xometry. Xometry is a resource for engineers, designers, or procurement specialists whether they need advanced manufacturing services or simply do not have the time or experience to fabricate parts in-house.
Our network is backed by a comprehensive quality system to guarantee the fit, form, and function of your parts. With high-precision industrial manufacturing and a variety of finishes on solid metal or plastic parts, Xometry guarantees that your custom parts will be built to your specifications. Manufacturing Suppliers in Xometry's nationwide network go through a vetting process to monitor quality and on-time delivery. For each order, our Suppliers provide updates while parts are in process and inspection reports upon completion.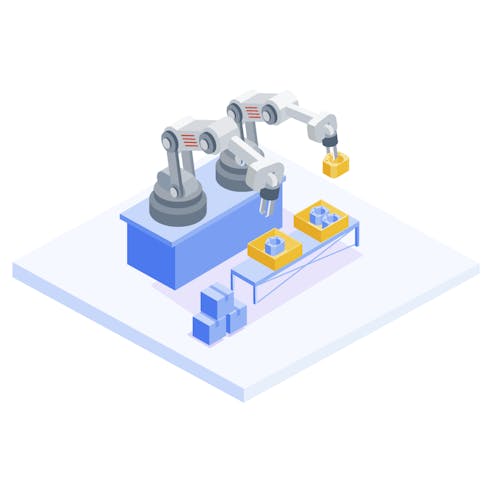 Comprehensive Capabilities
Xometry's Supplier Network offers a wide range of capabilities to meet your custom manufacturing needs from prototyping to bridge tooling to production runs. We have CNC turning and milling, industrial-grade metal and plastic 3D printing, sheet metal fabrication, urethane casting, and low- to high-volume injection molding. Consolidate the vendors in your supply chain with the all-in-one Xometry Instant Quoting Engine℠.
With a diverse range of capabilities, Xometry suppliers can provide competitive prices and lead times for your projects.
CNC machining
Metal and plastic 3D printing
Sheet metal fabrication
Urethane casting
Injection molding
Stamping
Wire EDM
Die casting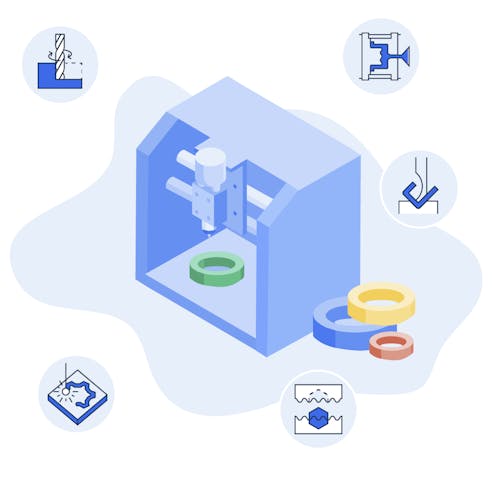 State-of-the-art CNC Equipment
Machine shops in the Xometry Manufacturing Supplier Network have the latest equipment including 3-axis, 4-axis, and 5-axis machining centers and lathe machines.
Haas Automation
Mazak
DMG Mori (Mori Seiki)
Doosan (Daewoo)
Okuma Corp
Sodick
and many more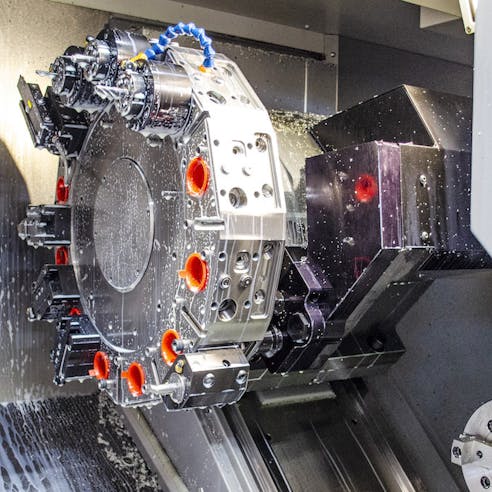 Industrial 3D Printing Machines
Xometry has the largest selection of industrial 3D printing materials and technologies on a single online platform. Our network operates the most trusted brands of commercial and industrial-grade printers.
Stratasys Fortus FDM 400, 450, 900
Stratasys Polyjet
EOS Polymer Laser Sintering systems P396, P110, P7xx
EOS Direct Metal Laser Sintering systems M100, M270, M280, M290, M400, M400-4
Concept Laser M1 Cusing, M2 Cusing, M2 Cusing Multilaser, X Line 2000R
SLM Solutions 500HL, 280HL, 125HL
Renishaw
DTM Sinterstation 2500 -Upgraded with multi-zone heater and digital scanning system
3D Systems iPro 8000 iPro 9000 ProX 800 ProX950 Viper Si-2 Spro 230 Spro 60 ProX 500
CARBON DLS M1 M2
HP Multi Jet Fusion Jet Fusion 5200 Jet Fusion 4210 Jet Fusion 4200
Farsoon eForm 403p
ExOne Innovent+ X1 25Pro Binder Jetting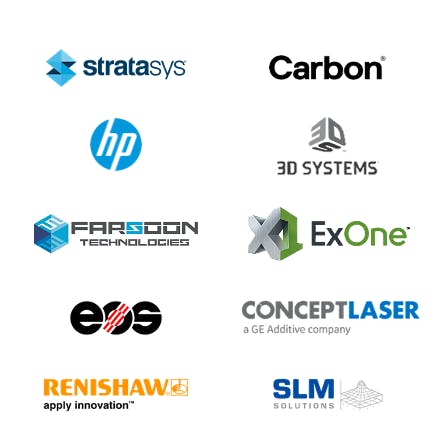 Xometry Finishing Services
When you manufacture your parts at Xometry, you can choose from dozens of finishing options alongside the rest of your manufacturing specifications. Simply upload your CAD files, then choose your manufacturing process, material, finish, and more from the drop-down menus. We also offer custom finishes upon request. There's no more efficient way to get your parts finished. 
Anodizing
Adhesives and Coatings
Conversion and Pre-treatments
Surface Treatment
Part Marking
Heat Treatment
Precious Metal Plating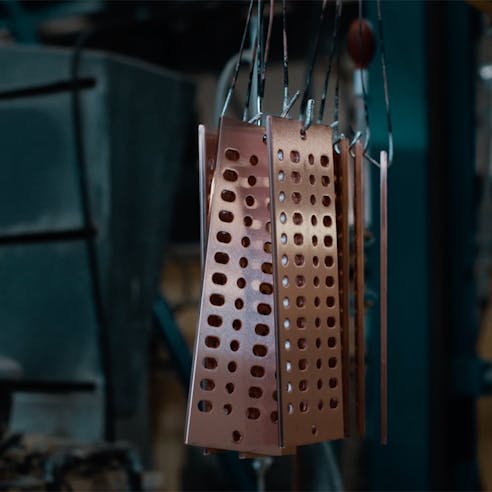 Comprehensive Capabilities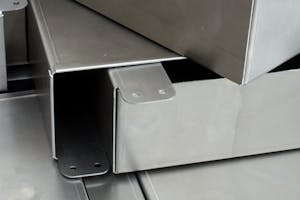 Sheet Metal Fabrication Services
Upload your CAD files to get an instant online fabrication quote on custom formed sheet metal prototypes and production parts. Lead times as fast as days and free standard shipping on all US orders.
Sheet Metal Fabrication Services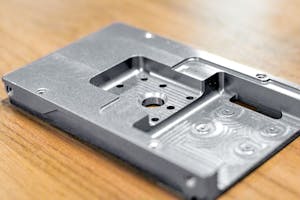 Custom Online CNC Machining Services
Get instant quotes on custom metal and plastic machined parts with our Online CNC Machining Service. Make quick turn prototypes and production parts in days with free standard shipping on all US orders. ISO 9001:2015, ISO 13485 and AS9100D certified. ITAR registered.
Custom Online CNC Machining Services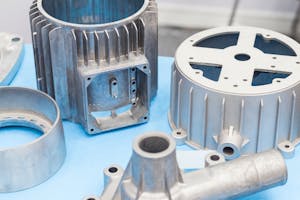 Custom Die Casting Services
High Quality Die Cast Metal Parts.
Custom Die Casting Services
Learn What Makes Xometry the Global Leader in Manufacturing on Demand

Quality Assurance
We are ISO 9001:2015, ISO 13485, AS9100D certified, and ITAR Registered. Xometry stands behind the delivery and quality of your parts.

Machine Learning Technology
We put big data to work to save you time and money in custom manufacturing.

Applications Engineering Team
Get expert design-for-manufacturing (DFM) help when you need it.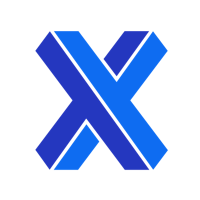 Experience It for Yourself