It goes without saying that Xometry's manufacturing partners are at the heart of everything we do. Our Partner Network is anchored to Xometry's mission to create a vibrant manufacturing community of equals.
As Xometry continues to grow, our partner management team is focusing its efforts on delivering major improvements to the partner experience. Increased integration of Xometry Supplies into the core partner experience, lightning-fast finishing services, and numerous Partner Portal improvements aimed at creating a frictionless experience from your first job to your 500th—these are just a taste of the changes we're continuing to make. Which begs the question: why be a Xometry manufacturing partner in the first place?
I'm glad you asked!
Let's take a look at the Xometry manufacturing partner experience to see why top-notch manufacturers like yourself should hitch your wagon to our freight train of growth and business opportunities.
Streamline Your Business Operations
Streamline. That word gets thrown around a lot these days. Companies like to promise they will streamline your business operations and deliver growth. However, unlike overcomplicated software or shallow ideas, Xometry truly delivers the tools to streamline your operations and grow your business.
Let's start with the Partner Portal itself. For starters, it's free. And not just free in the monetary sense, but also free from burdensome downloads, slow updates, and limited access. The Xometry Partner Portal is where you view, accept and manage all your jobs. We recognize that our partners are too busy to sit at a computer all day, so the portal is entirely web-based and can be accessed from any computer or mobile device—at the shop, in your home office, or waiting in line for coffee on your way into work. We've geared the portal towards one thing: providing you immediate work that best fits your shop's capacity and capabilities.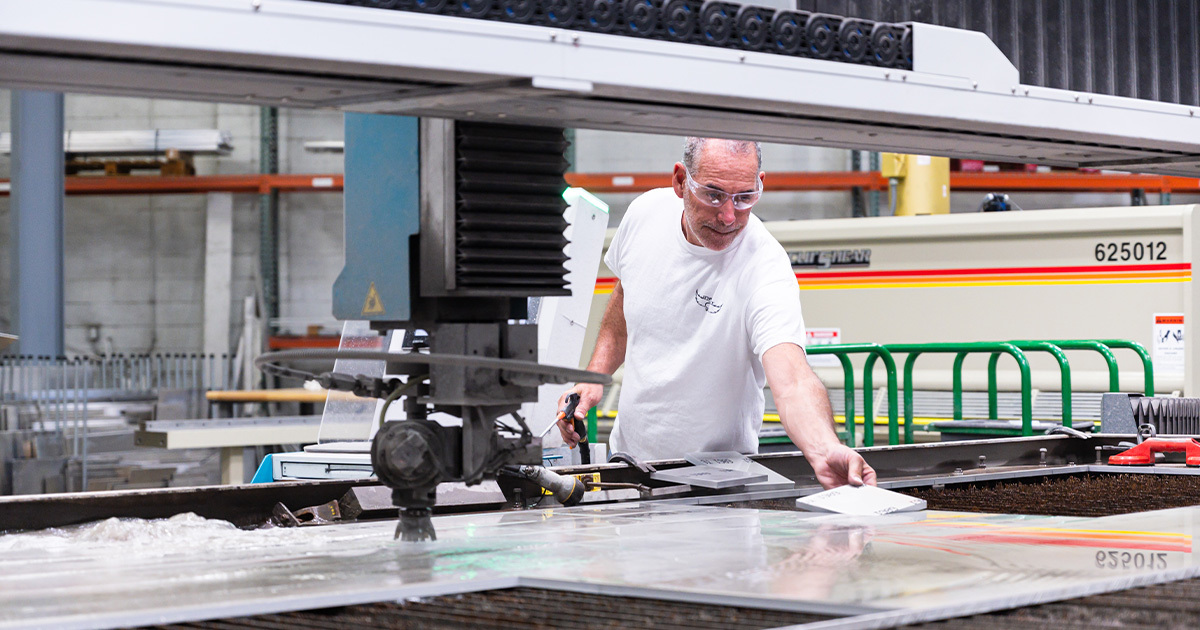 But wait, it gets better. To aid you in this fast-paced industry, we're removing the barriers to accepting and completing work. Sourcing raw materials and tools for your shop, for example, can be a tedious process that involves shopping around, expediting fees when you're in a hurry and lots of waiting when you could be making chips. In Xometry's most recent Small Manufacturing Index survey, which takes the pulse on U.S. manufacturing industry trends, we discovered that 50% of manufacturers surveyed cited the cost of materials and tools as negatively impacting the growth of their business. Thanks to Xometry Supplies, that's no longer an issue.
Xometry Supplies is a premier provider of raw materials and cutting tools with over 118,000 products to choose from including Aluminum 6061, Acetal, and Stainless, Alloy, and Carbon Steels. The goal of Xometry Supplies is to get manufacturers what they need to fabricate parts as fast as possible, alleviating downtime and streamlining business operations in their shop.
As a Xometry Manufacturing Partner, you can order materials from directly within the Partner Portal, plus you receive free 2-day shipping on all in-stock items. Xometry Supplies even offers partners the ability to purchase materials and tools with interest-free, deferred payments, meaning cash flow will never get in the way of your workflow.
Our Tech Does the Heavy Lifting
Xometry is your always-on sales and marketing team, matching your shop's capabilities and capacity to jobs of all sizes from customers around the world. How we do this and why are what make being a Xometry partner so amazing. Your shop is working with and benefiting from cutting-edge machine learning technology.
How does this work? When you apply to become a Xometry manufacturing partner, you fill out a Shop Profile. This profile collects everything we need to know about your shop's machines, certifications—like ITAR, ISO 9001, AS9100, etc.—inspection capabilities, personnel, and job preferences. This data is then used to feed your Job Board—where we post all jobs that are ordered through Xometry—so you only see work that matches your shop's capabilities and capacity.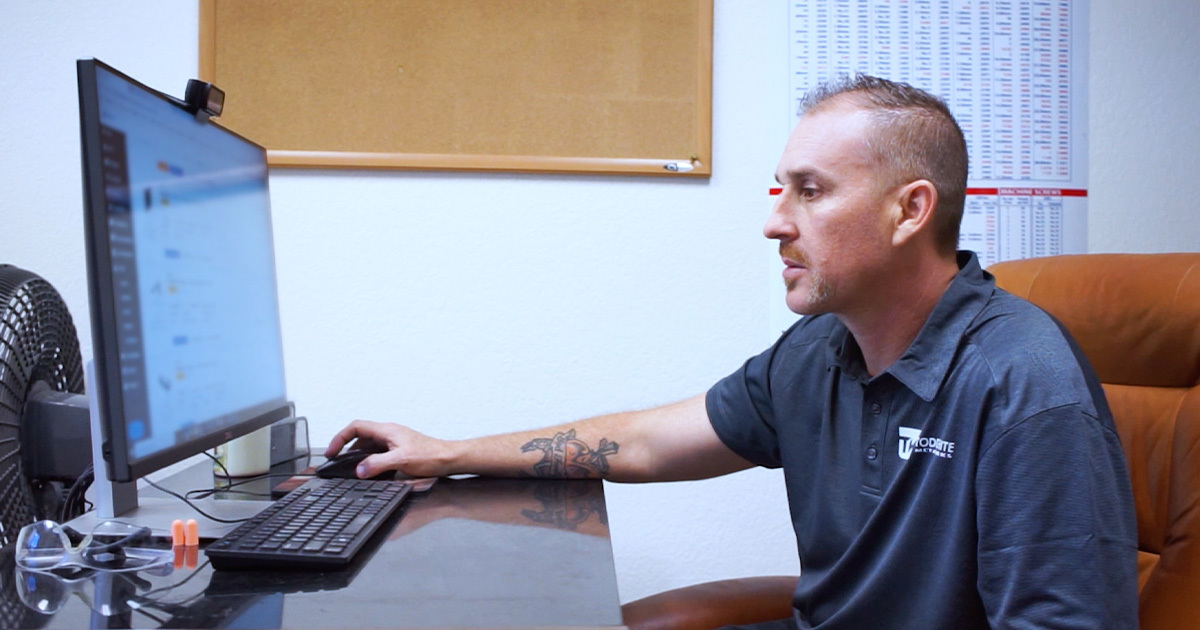 Every single job that is on your Job Board comes pre-quoted. Using vast quantities of market data and advanced machine learning algorithms, Xometry's Instant Quoting Engine automatically prices all parts that are uploaded by our customers. When the customer places the order, the job is placed on the Job Board for shops who meet the manufacturing, certification, and inspection requirements. It is then up to you to decide if the job is right for your shop. If it is, take it. That's it.
Xometry saves you time quoting work and, subsequently, the need to chase work when you need extra jobs to fill spare capacity. Thanks to the power of machine learning, we send you the right job opportunities at the right time to help keep your machines running and employees working.
Support Tools For Xometry Manufacturing Partners
Apart from the Job Board, Partner Portal, and Supplies business, Xometry also offers a host of other tools and resources that support our manufacturing partners. These include finishing services, pre-negotiated deals with industry-leading brands through our Shop Advantage Program, machining and manufacturing technical support, shop tips, and more.
Our Lightning-Fast Finishing Service is perfect if you do not have access to a finisher within your geographic locale or need post-processing work completed that is hard to come by. Our platform allows manufacturers, regardless of whether or not they are a member of our partner network, to issue RFQs for finishing services to a nationwide network of world-class finishing suppliers.
Our network includes finishers who are ITAR registered and AS9100 certified and capable of doing every kind of finish from a simple anodize or chem film to metal plating and military-spec coatings. Our finishing suppliers are not just highly qualified, but also fast, with the ability to return quotes in two hours and turn around standard finishing jobs in as few as two days.
Xometry's Shop Advantage Program is a completely free benefit for all Xometry Partners and is designed to save you time and money with exclusive pre-negotiated offers on computer hardware, tooling, materials, and business services. Program partners include the multinational computer technology company, Dell; business services and supplies company, Office Depot; supply chain cost reduction company, Transportation Impact; manufacturing financing partner, Manufacturers Capital, a division of Commercial Credit Group Inc.; sustainable manufacturing specialists, Geared for Green; and the car and truck rental service, Hertz.
Along with our finishing service and Shop Advantage Program, Xometry has an in-house team of dedicated machinists and manufacturing technical specialists standing by to help our manufacturing partners with any technical or manufacturing related issues. What tool is best for this material? How would you machine this feature? Should I get a shop dog or cat? That one's easy: get one of each.
Our Partner Tech Support team means you never have to tackle a job alone or without the knowledge to be successful. They've seen it all and are eager to share their years of experience working in this incredible and fast-paced industry.
We Want You To Succeed
Our manufacturing partner community is vibrant and diverse, helping to guide, shape, and build the Xometry marketplace into the most powerful on-demand manufacturing tool in the world. When you join our community, we want to see you succeed. We have dedicated team members who will work with you from the moment you submit your application through your first few jobs to ensure you are set up to successfully deliver high-quality parts on-time from the start.
We are always looking for industry leaders in sheet metal fabrication, CNC machining, 3D printing, injection molding, and urethane casting to join us as valued members of our Manufacturing Partner Network. If you are interested in growing your business and streamlining your operations with Xometry, we would love for you to apply to become a manufacturing Partner.