When Aaron Serviss bought his first 3D printer in 2009, he had no idea it would lead to a career running his own machine shop, but in retrospect he isn't surprised that's where he ended up. "Ever since I was a little kid I was always building something, always tearing up the living room of the house with plastic pieces everywhere and putting stuff together," he said in an interview. "It just kind of escalated from there. I guess you could say that I was born with a wrench in my hand."
This led to an eventual job working as a fighter jet mechanic in the Air Force, and it was while there Serviss started watching 3D printing videos and eventually purchased his own open source 3D printer. This gave him the perfect excuse for learning CAD design, which opened his eyes to the world of product design and fabrication. He'd had a lifelong dream of building his own electric car from the ground up, so during his free time he started designing and ordering parts. After pricing out some of these parts he determined it would be cheaper to order his own manual milling machine and manufacture them himself.
Meanwhile, in 2012 Serviss left the military and got a job in a Budweiser plant running and operating the machines. "That got me actually working as a machinist for a living," he said. "It was a hobby for the longest time, but once I got there and saw how mass, high speed production all works, I had such a knack for it that I knew I was going to take it a whole lot further."

That's why, in the beginning of 2016, Serviss ended up purchasing and refurbishing his own CNC machine.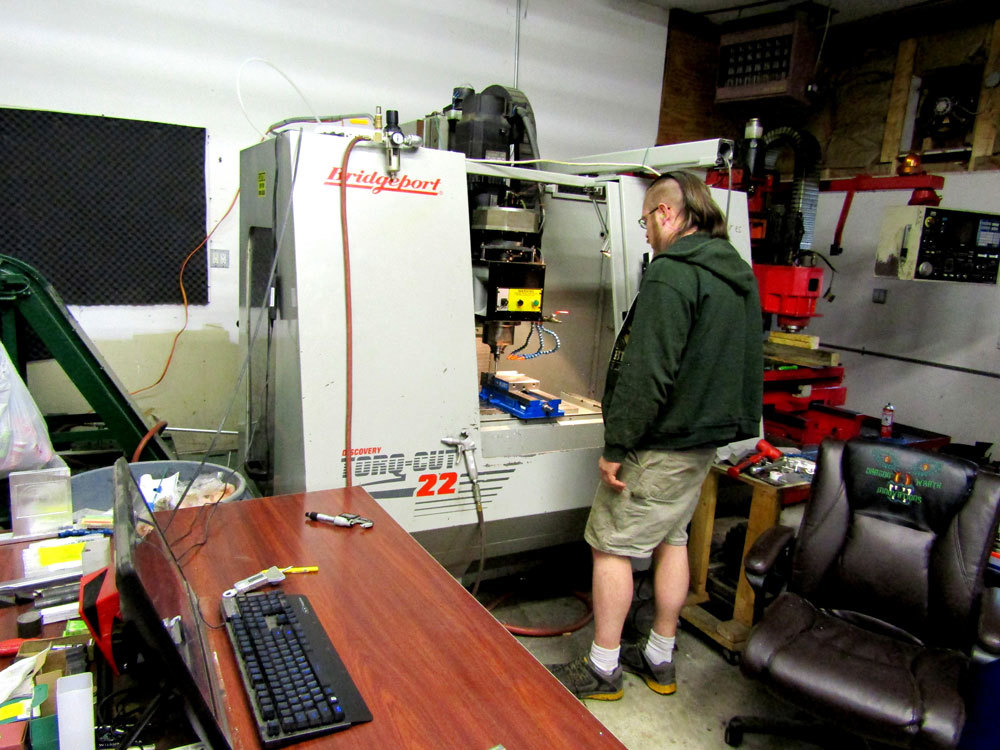 Within two months of getting it up and running, he put in his notice and launched his own machining business. At first, acquiring customers wasn't easy. "I put up a Craigslist ad, I tried Facebook ads, and none of that really took," he recalled. It was while researching Google Adwords that he kept stumbling across search results for Xometry. Curious, he submitted a CAD design to the site and was amazed when it quoted him a price within moments. "I ended up reaching out to see about joining the partnership network. That was in August."

Within a few months, Serviss was pulling in as much work as he could reasonably handle.
That first month, he generated $2,500 in manufacturing jobs via Xometry, and within two months it grew to over $10,000 a month. He said he loves the Xometry partnership network because it allows him to focus on what he does best: machining. "Quoting jobs has to be one of the most stressful aspects in manufacturing because you have to offer a competitive price for the customer but you can't shortchange yourself or else you'll run yourself out of business," he said. "And Xometry took that aspect of the business out of my hands and let me focus on what I should be focused on, which is making the parts in a timely manner. For Xometry to take the managerial side of things over, it was the perfect scenario."
Serviss' business has been so successful that he's temporarily halted accepting new jobs so he can refurbish two other used CNC machines and take on additional capacity. He said that once he's completed the refurbishment, he'll be able to hire on an additional person and expand to a larger facility. And all this was made possible, he said, by the Xometry partner network. "The streamlined shipping processes, the inspection templates, the website, and the portal -- everything just makes it flow a lot easier. My business has grown much quicker than I ever thought possible."