We recently released 4 new job statuses, along with a new link in the left-hand menu!
The new statuses are the following:
Raw Materials Received
Production Started
Inspection Started
Shipping Started
The Jobs Status window will only appear if we expect a status update for a job. Our new "Jobs Status" link in the left-hand menu allows you to provide requested updates at any time during the day. To provide additional job and part updates, visit your Current Jobs. Best of all, you can now update the statuses of all parts in a job with one click!
See the update in action in this walk-through with Greg Paulsen:
You can also provide more detailed feedback within the Jobs Status window: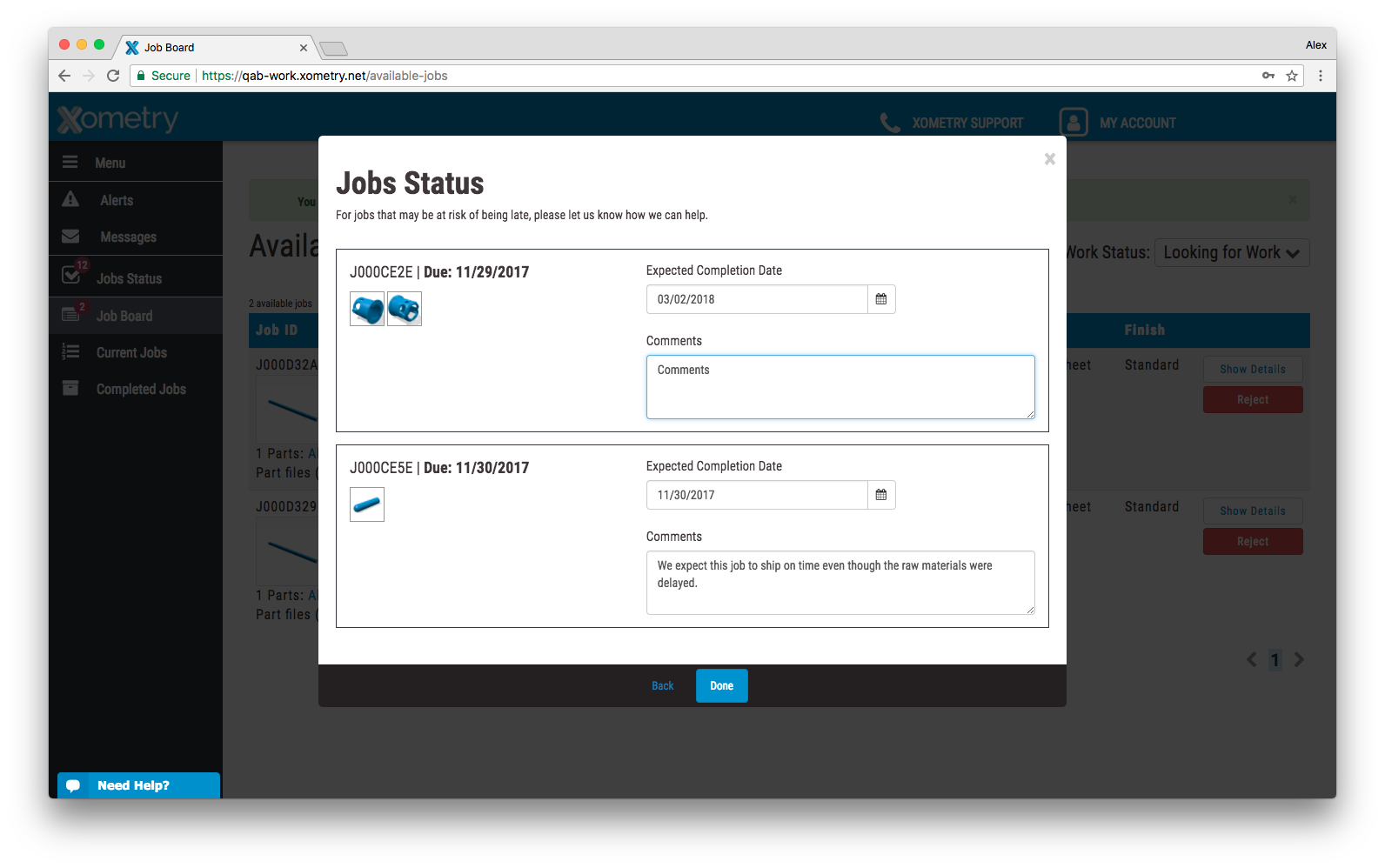 This change will help you work faster and more efficiently. Your timely and accurate job updates lets us know when to reach out and provide assistance to ensure jobs ship on time.

If you encounter any issues with the new job statuses, please reach out to us at work@xometry.com!