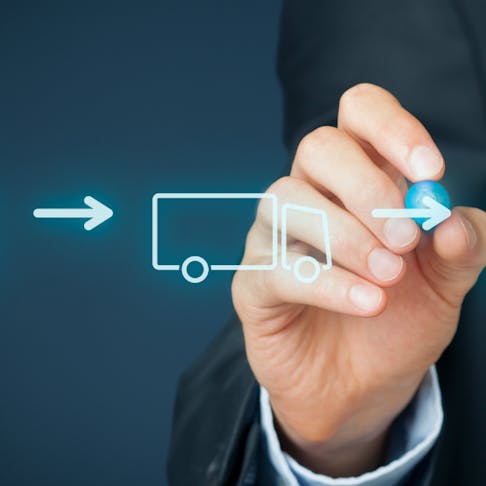 How to Select an Online 3D Printing Service
There are 4 key requirements your go-to service must meet to ensure you can get your 3D printed parts on time and at a high quality. Does your online 3D printing service hit all the checkboxes?

By Greg Paulsen
October 9, 2020
 4 min read
Sometimes you need a part quickly and that's when 3D printing comes into play. Additive manufacturing offers a way to make a part and get it delivered within a few business days or less. Over the last decade, there have been countless manufacturers who have begun to offer 3D printing services. However, not all of these are equal, and sometimes going with one shop may force concessions on time, material, or even cost. See if your industrial 3D printing supplier meets the following requirements for being a high-quality digital manufacturer.
You Can Quote Using an Online Interface
Getting a quote on 3D printed parts should be as easy as submitting an online form. Form submission is fast and direct since the custom part information is often sent directly to a manufacturer, rather than a sales representative or an intermediary. If the manufacturer has additional questions, they can reach out with more questions about the quote. With the best 3D printing services, a file can be uploaded and can be further configured via an interface. This can include selecting a 3D printing process, material, and even add specific features like threads or inserts to the project. With other options like a notes field, you can fully configure what you want and communicate your project needs. This reduces confusion and time lost between the supplier and the customer.
Pricing Is Clear, Upfront, and Immediate
Getting a rapid prototype part made is often about time. This includes the time required to submit the quote as well as the time necessary to get a price and lead time. The best 3D printing companies offer instant pricing when a file is uploaded. This is often paired with visible discounts when multiple parts are selected, or parts in higher quantities are requested. Getting a 3D printing quote online within seconds can streamline the procurement of additive manufactured parts and reduce the overall lead time to within a week or less.
There Are Multiple Options for Materials and Processes
3D printing is an umbrella of manufacturing technologies that produce parts, typically layer-by-layer, by fusing or bonding material together. Each material has its own strengths and trade-offs, and even have different design requirements for the best outcomes.
A high-quality 3D printing service should offer many choices of material and process. This allows the customer to select the right materials or processes to fit their requirements, as well as consider more optimal manufacturing options they had not considered before. Whether customers must prioritize the quickest option, the cosmetic look, or the best mechanical functions, greater customization options in an online 3D printing service allow them to find what they need for their immediate project. Without options, the customer may be forced to choose a material or process which does not align with their goals.
The Service Offers Design Resources
With so many 3D printing materials, processes, and finishes to choose from, it can be difficult to understand which combination of choices is best for a customer's project. A good online 3D printing service should help you understand your choices and lead you to the best manufacturing outcomes with access to strong resources. These may include a 3D printing design guides, videos, podcasts, infographics, and other written content to help you make informed decisions quickly.
The Best Online 3D Printing Service
Xometry.com provides instant, online quotes on 3D printed parts when a customer simply uploads a 3D CAD model to the website. Multiple parts can be uploaded at once, and each part can be configured to multiple technologies and their respective materials. Each material provides a price and lead time that scales over quantity. Even better, Xometry utilizes a vast manufacturing partner network which allows for a wide and growing selection of prototyping and production offerings. By being a one-stop-shop, a customer can simply go to Xometry, configure their quote, and press order. Xometry takes care of the rest, including pairing the required work with the manufacturers who can complete the project the best.

Not sure which of the seven 3D printing processes to choose from? Xometry has a significant amount of online resources including 3D printing design guides, design tips on our blog, comprehensive FAQs, and even videos. There are also options for precision CNC machining, turning, urethane casting, and injection molding for engineered projects. Need to speak to a real person? Try contacting support.

Greg Paulsen
They call me the Director of Application Engineering at Xometry. This means I not only get to produce great design-for-manufacturing content, but also consult on a variety of custom manufacturing projects using CNC machining, additive manufacturing, sheet metal, urethane casting, and injection molding. If you have a question, I'm your guy.