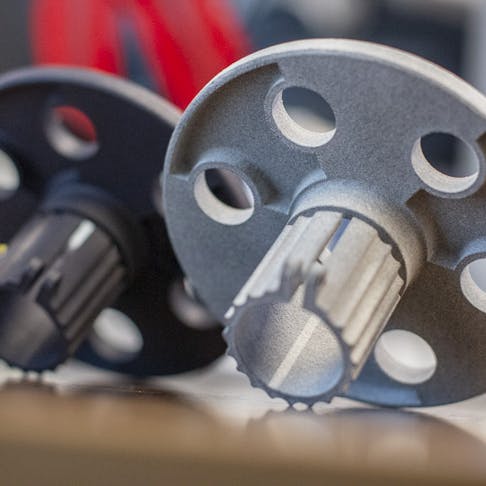 On-Demand Webinar: 3DP Trends and Design Tips
In this on-demand webinar, join additive manufacturing engineer Tommy Lynch as he discusses 3D printing industry trends, the findings from a pre-webinar survey, and the capabilities of each of Xometry's six 3D printing technologies.

By Serena Ngoh
October 9, 2020
In our latest on-demand webinar, Additive Engineer Tommy Lynch gives an overview of Xometry's six 3D Printing processes to help customers choose which is most appropriate for their project.
The technologies covered in this webinar are: Direct Metal Laser Sintering (DMLS), stereolithography (SLA), selective laser sintering (SLS), fused deposition modeling (FDM), PolyJet 3D (PJ3D), and HP Multi Jet Fusion (HP MJF).
For each technology, Lynch discusses the applications, tolerances, build size, layer thickness, surface finish, print resolution, and more.
He also discusses the 3D printing industry at large and why many industries, such as automotive, medical, dental, consumer products, and more, are looking to 3D printing for prototyping and production solutions.

Serena Ngoh
I write about Xometry and all things manufacturing. You might also see me hosting webinars, designing infographics, producing videos, and working directly with customers to tell their manufacturing success stories.