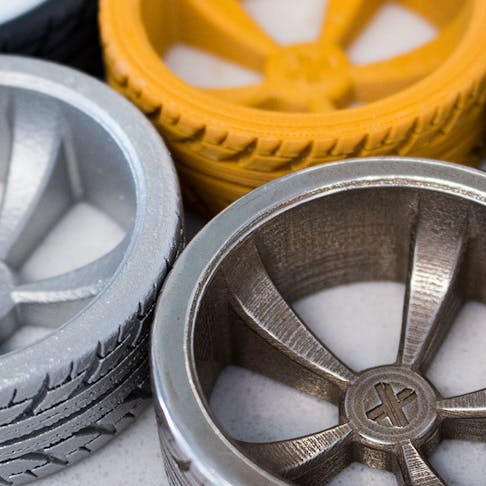 Video: What Will It Look Like?
Watch our new video to see distinct differences in 3D printing process finishes and resolutions to know what to expect for your custom part.

By Team Xometry
September 23, 2020
 1 min read
In our latest video, Director of Applications Engineering, Greg Paulsen, compares the distinct differences in five 3D printing processes. We printed parts using the same CAD model so you learn about each process's finish and resolution. Discover key takeaways for 3D printing practical applications and select the right process for your next project!
So - what do FDM, SLS, PolyJet, DMLS, and binder jet look like?
Download our handy infographic comparing each 3D printing process!
Don't forget to check out our other 3D printing challenges: 

Team Xometry
This article was written by various Xometry contributors. Xometry is a leading resource on manufacturing with CNC machining, sheet metal fabrication, 3D printing, injection molding, urethane casting, and more.