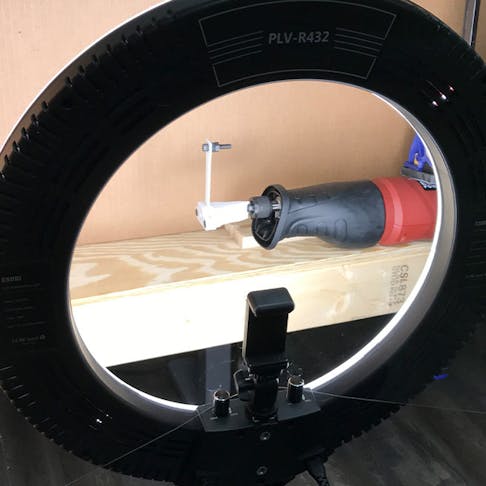 Video: Will It Vibe? 3D Printing Vibration Test
How much continuous vibration can nine 3D printed test samples withstand? Watch our latest engineering challenge to see whether certain 3D printed process and material combinations will vibe.

By Serena Ngoh
October 9, 2020
In our latest engineering challenge video, Director of Application Engineering, Greg Paulsen, puts nine 3D printing process and material combinations to the test. Can they withstand continuous, repetitive motion? Watch now to see which parts will vibe and survive.
Here's what else you need to know about the test:
Each 3D printed part is 4.00" x 0.75" x 0.08" and is inspired by ASTM test sample standards
The parts were printed in fused deposition modeling, selective laser sintering, HP Multi Jet Fusion, stereolithography, and Carbon DLS
The saw's rate of reciprocation is based on 50% power to the saw (half trigger pull)
The jig holds the saw blade and allows the 3D printed sample part to attach perpendicular to the saw motion
The test sample has a bolt mounted to the top to provide added weight and vibration intensity to the part
Don't forget to check out our other top 3D printing resources:
Want your idea to be turned into our next engineering challenge? Submit a request now!
For more content on custom manufacturing from Xometry, check out our recent blog posts.

Serena Ngoh
I write about Xometry and all things manufacturing. You might also see me hosting webinars, designing infographics, producing videos, and working directly with customers to tell their manufacturing success stories.