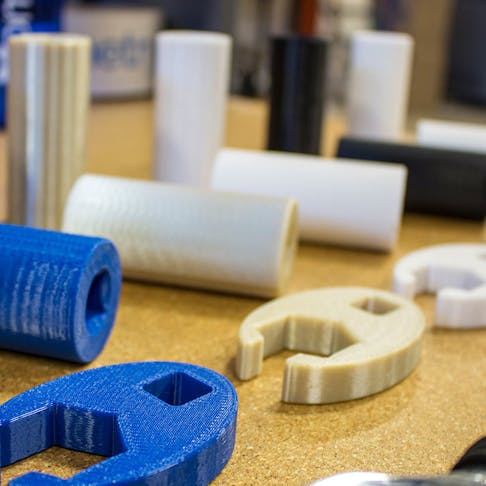 Video: Will It Wrench?
How much torque does it take to cause a significant change to 3D printed parts? Watch our latest challenge putting several of our 3D printing materials to the test.

By Team Xometry
September 23, 2020
 1 min read
In our latest video, Director of Applications Engineering, Greg Paulsen, puts multiple 3D Printing materials to the test to see which can withstand the most torque. What will happen when he uses a wrench to apply force to FDM ABS-M30, FDM Nylon 12, SLS Nylon 12, FDM Polycarbonate, and FDM Ultem 9085? Watch and find out!
Don't forget to check out our other 3D printing challenges: 

Team Xometry
This article was written by various Xometry contributors. Xometry is a leading resource on manufacturing with CNC machining, sheet metal fabrication, 3D printing, injection molding, urethane casting, and more.