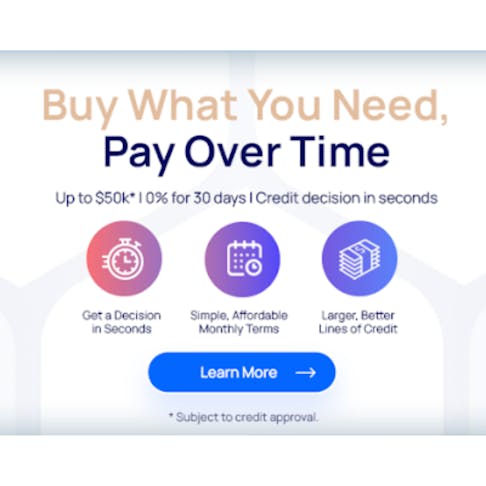 Parts Now, Pay Later for Businesses
Xometry is now partnered with Credit Key, giving businesses simple, monthly terms right at checkout

By Team Xometry
July 20, 2022
 2 min read
Xometry is now partnered with Credit Key, a fast financing solution that can help businesses like yours with payment financing terms in seconds, right at checkout.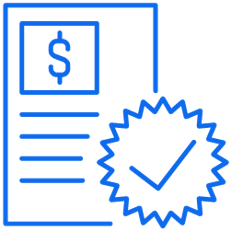 Quick and Easy
Enter a few pieces of information for a real-time decision.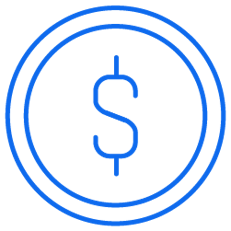 Large Lines of Credit
Get a credit limit of up to $50,000, so you can start getting your parts right away.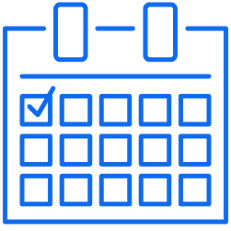 Simple, Affordable Monthly Terms
Up to 12 months to pay, 0% for 30 days, and no impact on your credit score.
Get pre-approved and establish a line of credit quickly by completing this online form. If you get pre-approved for a line of credit, head over to the Xometry Instant Quoting Engine to get started on your next order. At checkout, select the "Credit Key" option. This will auto-populate your submitted information, allowing you to order your parts right away.
Credit Key is a line of credit that allows you the flexibility to purchase parts on your terms. You can qualify for up to  $50,000 in a line of credit, use it to order parts, and pay over up to 12 months. With Credit Key, you can get pre-approved before you order. To be eligible for a line of credit from Credit Key, you will need to:
Be an individual applying under your own name. If your business is a Sole Proprietorship, you do not need to have a Federal EIN but will have to document some type of state registration of the business
Be an owner/signatory of the business in the application
Be a U.S. citizen or resident and of minimum signing age in your state of residence
Have a FICO®/credit score of 600 or above
Have a total annual business income of $40,000 or more
Provide your Social Security Number
Have a nominated bank account or debit card for repayments
Head over to the Xometry Instant Quoting Engine to get started on your next project.

Team Xometry
This article was written by various Xometry contributors. Xometry is a leading resource on manufacturing with CNC machining, sheet metal fabrication, 3D printing, injection molding, urethane casting, and more.