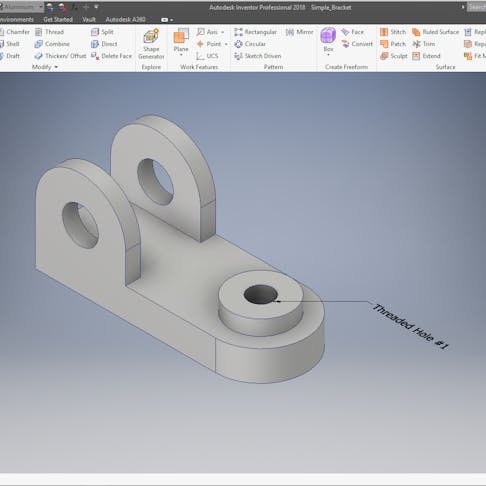 Introducing the Xometry Autodesk Inventor Add-In
Access the power of the Xometry Instant Quoting Engine℠ directly within the Inventor platform based on your unique design. Streamline your work using one integrated workspace.

By Team Xometry
October 9, 2020
 2 min read
You can now access the power of the Xometry Instant Quoting Engine℠ in a certified Autodesk Inventor Add-In!
The add-in makes it simple for you to turn your designs into prototypes and production products. It gives you easy access to Xometry's industry-leading pricing, design feedback, and lead time information directly in the Inventor environment.
The Xometry Add-in enables Inventor users to:
Get instant pricing and lead times in Inventor
Receive immediate design feedback on parts
Choose from a wide range of processes, including 3D Printing, Sheet Metal, CNC Machining, and Urethane Casting with over 200 materials
Order designs through Xometry with one click
Add notes and drawings to further specify part features, finishes and tolerances
Rather than switching back and forth between platforms and various machine shops, you can streamline your work using one integrated workspace.
Watch a demo of the Inventor Add-In to see all the features in action:
"We are excited to offer our customers the ability to get instant pricing, lead time, and design feedback directly in the Inventor workspace," said Hunter Guerin, Xometry's Product Manager for the add-in. "Inventor is the preferred design platform for many of our customers and Xometry's add-in will make it even easier for them to turn their designs into real parts and products."
Robert Yancey, director of manufacturing and product strategy at Autodesk, commented,
We've built Inventor to help design and engineering professionals deliver innovative, high-quality products to market more quickly. The Xometry Add-In gives our customers yet another tool to turn their product vision into reality.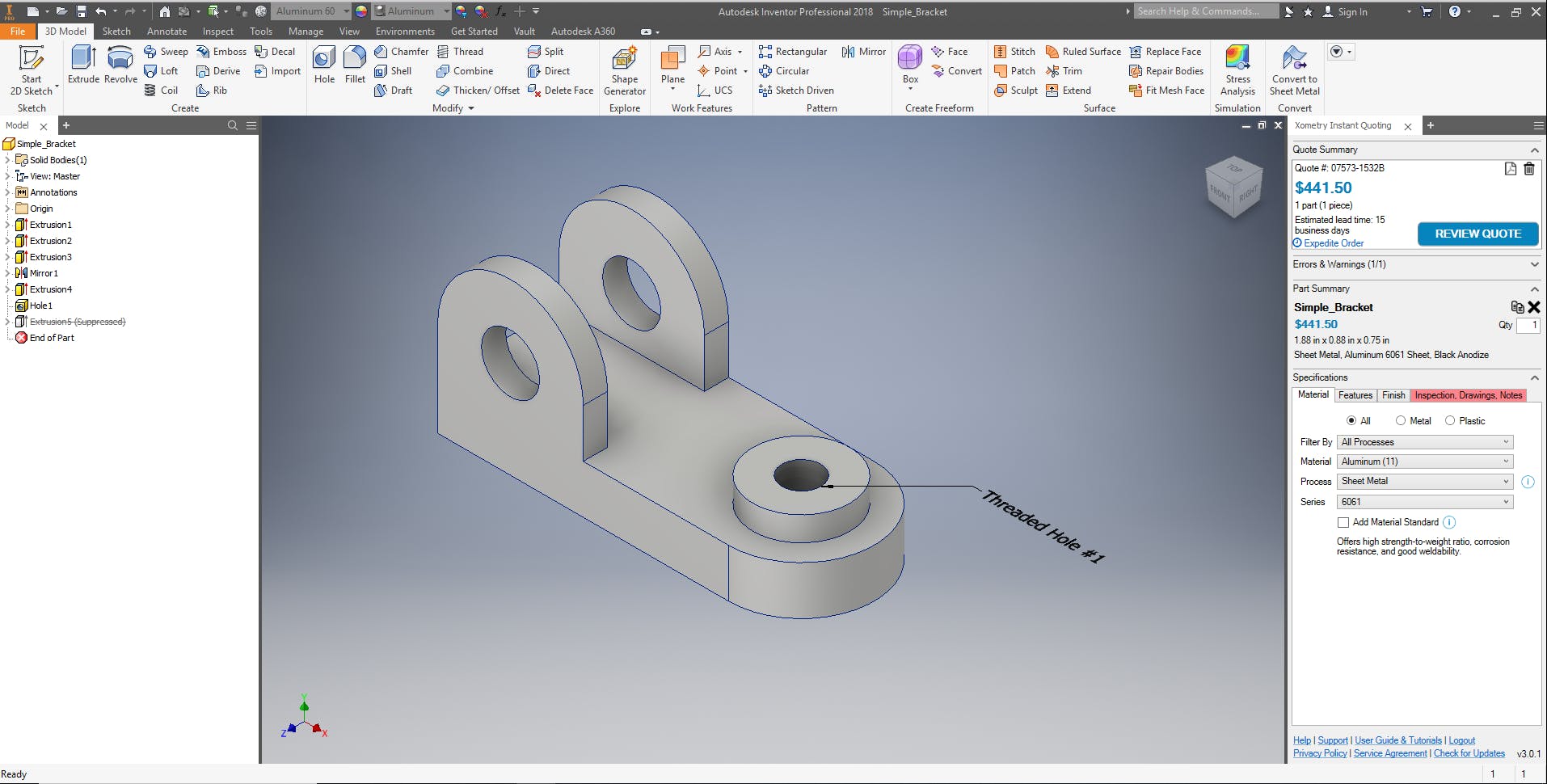 The Xometry Add-In is now available to download for free.

Team Xometry
This article was written by various Xometry contributors. Xometry is a leading resource on manufacturing with CNC machining, sheet metal fabrication, 3D printing, injection molding, urethane casting, and more.