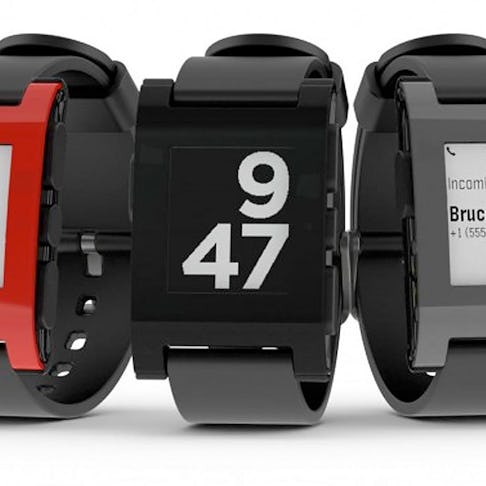 Why Hardware Startups are Turning to 3D Printing
The number of U.S. hardware startups is rapidly increasing. According to The Wall Street Journal, in 2013, some $848 million was invested in hardware startups in the United States alone.
By Team Xometry
 3 min read
The number of U.S. hardware startups is rapidly increasing. According to The Wall Street Journal, in 2013, some $848 million was invested in hardware startups in the United States alone. That is nearly double the investment made in 2012. Why is enthusiasm for hardware on the rise? There are several factors driving this trend. Software and connectivity is better than ever. Components are cheaper. And fundraising platforms, like Kickstarter, make it easy for supporters to pre-order and be among the first adopters of new hardware.
But arguably the biggest reason for the rise in hardware startups is the time and cost to produce a prototype and then go to production is falling. In the past, prototypes and product runs required time-consuming and expensive traditional manufacturing means, with startup and tooling costing of at least $25,000. Advanced manufacturing technologies including industrial 3D printing services have greatly reduced the cost curve for hardware startups. It's now possible to create one-off and low-run production parts fast and affordably.
Unlike subtractive processes, 3D printing is an additive manufacturing process that fabricates parts, layer-by-layer, from the ground up. It's an on-demand process – all that's needed is a CAD design file to upload into the printer and one-off parts can be created in hours and returned in as little as one day from service providers. Parts can also be produced in just about any material – from plastics to metals – and accuracy is unprecedented, allowing for the fabrication of even the most advanced designs and hollow parts.
(3D printing) is creating an entirely new way of designing and manufacturing products," Terry Wohlers, principal consultant and president of Wohler's Associates, an independent consulting firm specializing in new developments and trends in rapid product development, stated in an interview.
"The strength of (additive manufacturing) is that it can manufacture very complex parts that cannot be made any other way, and that it can cost-effectively produce parts in low volumes, because there is no need for a tool such as mold."
Aside from facilitating faster time to market, the "one and done" nature of 3D printing also permits hardware startups to affordably produce a plethora of different prototypes in short order to analyze how different materials and designs look, fit and feel when stacked up against one another – something that's far too expensive to do via conventional subtractive methods. Take Pebble for example, a Palo Alto-based hardware startup that raised money for its smartwatch product via Kickstarter – years before similar products from Apple and Google were conceived. However, as Pebble is now facing competition from the two aforementioned giants, it went back to the drawing board this year, raising funds via Kickstarter and quickly cranking out dozens of prototypes until it found the right model that both looked sleeker and fit more comfortably than the previous version.
That's not to say these new prototyping and manufacturing methods guarantee success. Without question, there are still obstacles to overcome. But getting parts fabricated quickly and affordably is one less thing that startups have to worry about.
At Xometry, we provide instant online quotes for 3D printing, and can manufacture a wide range of parts and prototypes in just 1-4 business days.
Header image photo credit: Pebble
Team Xometry
This article was written by various Xometry contributors. Xometry is a leading resource on manufacturing with CNC machining, sheet metal fabrication, 3D printing, injection molding, urethane casting, and more.