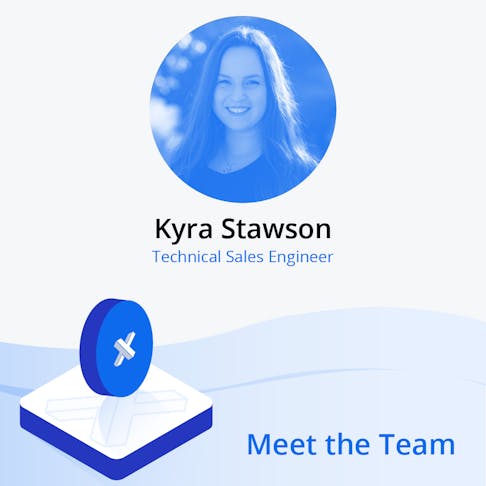 Meet The Team: Injection Molding Maestro Kyra Stawson
We want to give you a chance to meet our team and learn a little bit more about their expansive range of expertise. Today, we want to introduce the perfect person to help you optimize your next injection molding project: Kyra Stawson.

By Team Xometry
January 4, 2022
 1 min read
Kyra Stawson is Xometry's Injection Molding Technical Sales Engineer. She is especially adept at helping customers like you navigate the design requirements that are unique to the injection molding process.
Kyra has been involved with injection molding her entire career. From an early fascination in high school to her time at Penn State Behrend where she earned a degree in Plastics Engineering Technology. After school, she began her first job as a process engineer at Toyota, where she oversaw the production and quality of automotive components. Her desire to work more closely with product designs led her to us at Xometry, where we have been lucky to work with her for over 2 years. 
We asked Kyra what she wanted you to know if you are new to injection molding with Xometry. Her response did not disappoint:
"If you are new to Xometry, be prepared for thorough communication and assistance with your product. It is our job to bring to life what amazing idea you have or whatever project you are working on today. You can expect that we are here to help. Alongside myself, there is a team of people with years of injection molding experience ready to help launch your next product."
Kyra Stawson,
Injection Molding Sales Engineer
Want to glean a little insight from Kyra? Check out this Webinar titled "Top 10 Considerations When Scaling Up with Injection Molding". Her discussion with other Xometry molding experts will help guide you through how to best optimize part designs for manufacturing, communicate project requirements with your molder, and how to build in drafts and undercuts to sourcing custom resins.

Team Xometry
This article was written by various Xometry contributors. Xometry is a leading resource on manufacturing with CNC machining, sheet metal fabrication, 3D printing, injection molding, urethane casting, and more.