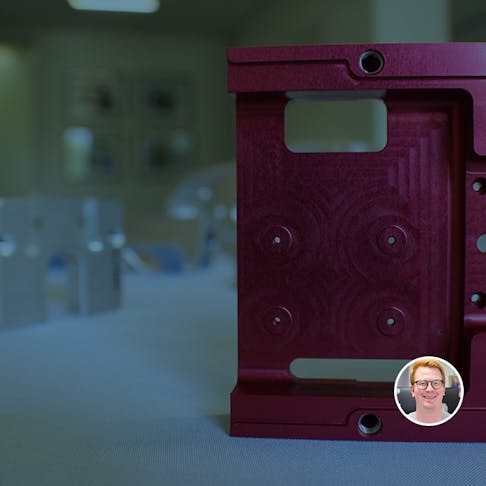 On-Demand Webinar: Tackling Tolerances and Drawings for Machined Parts
In our latest on-demand webinar, a team of Xometry manufacturing experts discusses best practices for tolerances, drawings, and machined parts.

By Serena Ngoh
October 10, 2020
In our latest on-demand webinar, Greg Paulsen, Director of Application Engineering at Xometry, is joined by Mark Gallagher, Director of Engineering Operations, and Steve Zimmerman, Quality Supply Engineer. Together, they talk through everything you need to know to take control of your custom part designs. They focus on how to communicate precise fitments, holes, and dimensions through drawings and CAD. At the end of the webinar, these engineers answer a variety of questions about Xometry's capabilities, project scenarios, and more.
Watch the webinar now to learn how to "write a love letter to your machinist," as these Xometry manufacturing experts say.
Key sections:
Xometry overview
General machining tolerances
Specific tolerances guidelines
Best practices for preparing CAD and technical drawings
Additional resources
Live Q&A
Ready to get an instant price and lead time on your parts? Visit the Xometry Instant Quoting Engine℠.

Serena Ngoh
I write about Xometry and all things manufacturing. You might also see me hosting webinars, designing infographics, producing videos, and working directly with customers to tell their manufacturing success stories.