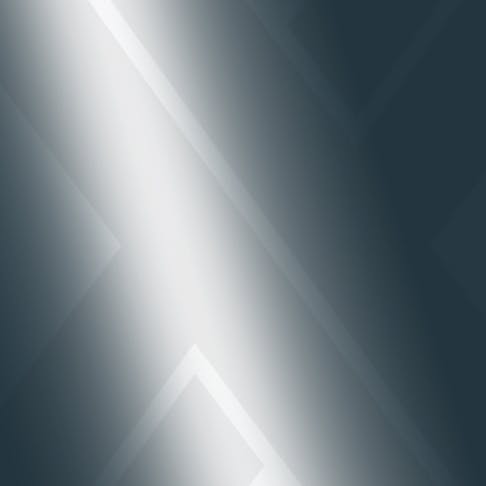 The X-Tiles Video Series: CNC Machined Metal Finishes
Watch part 4 of our video series, the X-Tiles, to help you distinguish between Xometry's 25+ CNC machining metal finishes—including common finishes, "clear" finishes, and conductive finishes—and choose the best finish for your project.

By Greg Paulsen
October 9, 2020
Xometry offers over 25 finish options for parts machined through its network in the Xometry Instant Quoting EngineSM. These finishes and more are also offered through Xometry Finishing Services for parts that have already been machined through other suppliers. Our latest X-tiles video series answers various questions our customers often ask about CNC Machined Metal Finishes.
Lightning Round: Common Metal Finishes
The first video on our list briefly highlights different surface finishes for aluminum CNC machined parts. In this case, a 1.5" X-tile was machined out of 6061-T6 aluminum. While the standard finish is left as-machined, we compare other tiles which show chromate conversion (chem film), anodizing (Type II and Type III), and nickel plating.
Managing Expectations for "Clear" Metal Finishes
A very common misconception when choosing additional metal finishes is that the base surface is unaffected by treatments like clear chem film or clear anodize. To the contrary, there are noticeable visual differences as well as an increased surface roughness after these finishes are applied. Check out the video below to see the results of clear metal finishes.
Bonus: Yellow and Clear Chromate Conversion
Xometry typically applies a chromate conversion per MIL-DTL-5541. Clear chromate (chem film) can also be specified to RoHS (Restriction of Hazardous Substances). Gold chem film is also described as yellow or Iridite and is a very popular surface preparation treatment. Not only do these methods prevent corrosion, but also they are excellent as a foundation for secondary treatments like anodize (with masking) and powder coat finishes.
Metal Plating and Chem Film, Keeping Conductive Surfaces
There are two primary ways of treating a metal surface for corrosion resistance while maintaining a conductive surface: metal plating and chem conversion coating. The video below shows the differences in the finishing processes as well as why one may be chosen over the other.
About the X-Tiles
The X-Tile series takes a show and tell approach to manufacturing outcomes using various platforms, materials, technologies, and finishes. You can check out the other posts in the series here:
What is an X-Tile? We took the 'X' from our Xometry logo and designed a custom part that is about 1.5 inches square. It has flats as well as angled surfaces. The tile is producible in multiple manufacturing processes and acts as a good comparison part for material finishes and cosmetic features like layers.

Greg Paulsen
They call me the Director of Application Engineering at Xometry. This means I not only get to produce great design-for-manufacturing content, but also consult on a variety of custom manufacturing projects using CNC machining, additive manufacturing, sheet metal, urethane casting, and injection molding. If you have a question, I'm your guy.