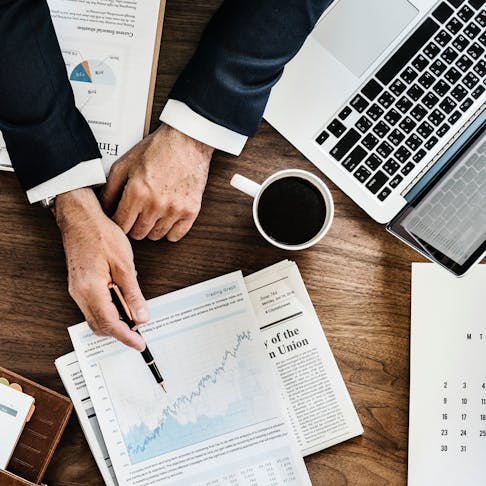 6 Tips to Improve Your Machine Shop's CapEx Budget Process
Accurate budgeting has never been more important. Get advice on how small manufacturing companies can budget more effectively for capital expenditures.

By Team Xometry
October 26, 2020
 4 min read
Most of us are running leaner these days in an effort to contain costs. Many small manufacturers are also taking a different approach to the CapEx budget process, looking beyond price tags to consider how the purchase drives value to your operation. Here are six ways you can improve the budgeting process for your small manufacturing company:
Evolve Your Scenario Planning
Because CapEx purchases have long lives and long paths to payback, scenario planning is a common budgeting and forecasting practice. It makes sense to adapt the traditional scenarios (unchanged, economic downturn and an economic uptick) to include disruptive new competitors, changes in commodities prices and various estimates for how long the pandemic will last. Updated scenario planning puts your capital expenditures in a real-world context so you can understand the impact of the buy more clearly. Check out this scenario planning tool.
Look Beyond Replacement
It's tempting to focus only on old or outdated equipment that doesn't perform well or can't meet new requirements. But investing in new equipment and technology can boost your business' overall performance with new products and capabilities. For example, we're seeing increased demand for inspection equipment, 5-axis, 4-axis, live-action lathe, wire EDM, and waterjet or laser cutting machines. Investing in these assets could attract more diverse jobs to grow your business. New technology can yield gains in productivity and accuracy, and improving safety via more sensitive sensors and automation or robotics that complete repetitive or dangerous tasks. Watch our video on the best machines to buy.
Budget for Business Value
Value-based budgeting is an exercise that prompts us to look at each purchase on its merits – will it help us reduce production time, RMAs or waste; can it help us lower related costs or risk; could it give us a competitive advantage or improve customer retention; what happens if we defer the purchase? Evaluating potential purchases based on their value to the company allows us to prioritize purchases and make better decisions. Read up on VBB.
Factor in Related Costs and Benefits
One of the more common mistakes we make in the budgeting process is overlooking associated impacts. Indirect costs associated with CapEx purchases include: employee training, tech infrastructure upgrades or maintenance contracts or suspended operations during installation. Indirect spend is a crucial part of the total cost of ownership and capital and must be included to create an accurate assessment of value. Similarly, those benefits identified within a VBB exercise should also be factored in to determine true ROI. Learn more about indirect costs.
Establish Measurable Goals and Outcomes
As long as we're talking about benefits, make ROI tracking and value assessment easier by attaching measurable goals and outcomes to each CapEx item. For example, if you expect a piece of equipment or software to increase productivity without increasing headcount, quantify the gain. If you'd be able to reduce rejects, returns and refunds, set a goal for each. This process creates a value-based mindset for budgeting and gathers data to justify the spend or support a change in priorities.
Consider Innovative Financing Options
Traditional ways of funding CapEx don't make sense for every operation. Investigate new options to pay for what you need. For example, the Xometry Advance card gives shop owners instant access to 50% (subject to terms and conditions) of the value of eligible Xometry jobs the moment they take it, giving them upfront purchasing power. Xometry also offers shop owners the ability to get paid up to 30 days early on all completed Xometry jobs through FastPay, providing the financial stability and flexibility one needs to grow their business.
Executing on even one of these ideas can make your CapEx budget process more effective and efficient. And improvements in budgeting and planning position you to make smarter decisions that strengthen your financial situation and fuel your success.
DISCLAIMER: This information is provided for general informational purposes only and should not be considered as offering individualized financial advice or as a substitute for financial advice from a professional familiar with your individual circumstances. Xometry expressly recommends that you always consult an accountant, banker and/or financial advisor for guidance on specific issues related to your business.

Team Xometry
This article was written by various Xometry contributors. Xometry is a leading resource on manufacturing with CNC machining, sheet metal fabrication, 3D printing, injection molding, urethane casting, and more.