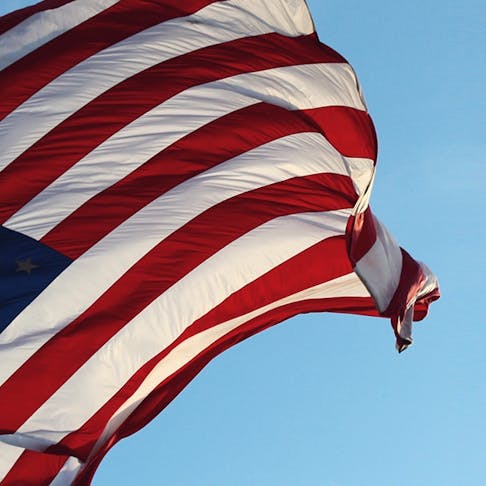 Bridging the Skills Gap: Veterans in Manufacturing
Integrating veterans into the workforce is a smart and straightforward way for industry employers to invest in the future of America's veterans while also investing in the future of manufacturing.

By William Krueger
September 22, 2020
 6 min read
The military has a very strict and precise way of doing things with easy-to-drop-into workflows and processes. However, if something goes awry, you need to improvise and use critical thinking skills to solve the problem.
It's this ability to adhere to certain rules and standards, but still be able to improvise and think quickly, that makes veterans ideal employees for almost any industry — especially manufacturing. However, manufacturing is a rapidly changing place. Currently, in the embrace of the fourth industrial revolution, every day, month and year bring new technologies, new processes and new challenges to the ever-evolving industry.
That constant evolution, paired with the introduction of new technologies, is causing a skills gap in the manufacturing industry that employers and potential employees are finding increasingly difficult to bridge. However, for the 250,000 or so active service men and women who transition into civilian life every year, that same skills gap is a golden opportunity for a rewarding career.
The Manufacturing Skills Gap
The nature of work is changing, and it's changing fast. Automation, robots, cobots, IIoT, additive manufacturing and other advances are allowing every industry to do vastly more with fewer traditional workers. U.S. manufacturing is especially ripe for this transformation, making it difficult for manufacturers to find people who are primed and ready to transform with it.
Over 80% of manufacturers report that they cannot find the right people to fill their skilled manufacturing jobs — a problem that is only expected to get worse. Over 3.5 million manufacturing jobs are likely to be needed over the next decade, but 2 million of those positions are expected to go unfilled due to the ever-increasing skills gap in U.S. manufacturing.
Manufacturing executives cite four key skills that job applicants for positions in advanced manufacturing require: technology/computer skills, basic technical training, problem solving and math. Many manufacturers fear the skills gap will hinder their ability to implement new technologies, increase productivity, provide effective customer service, expand, innovate and develop new products.
Beyond the call for better and earlier STEM education in classrooms and technical colleges to meet the needs of the future, manufacturers must join efforts with both government and workers to ensure that the need for skilled workers is met, and met now.
Where There's a Veteran, There's a Way
Veterans can play an important role in bridging the skills gap in both the short and long terms. Employers and companies can benefit from hiring veterans, who, as military personnel, are often cross-trained in multiple skills and have experience in varied tasks and responsibilities. Veterans, conversely, benefit from having workspaces suited to their skills and employers willing to put their unique abilities to work. 
According to the Bureau of Labor Statistics, though improving, the employment rate for veterans still lags behind the employment rate for non-veterans. Employers may not know how to translate military experience into workplace qualifications or may worry about PTSD rates. However, in doing so, employers overlook a workforce that has much to offer. Much of the experience, adaptability and discipline veterans gain in the military translate ideally to their participation in the workforce, making veterans an asset on the job as well as in the manufacturing field as a whole.
Whether its forging new partnerships with disruptive technologies or playing well together as co-workers, teamwork is a vital part of success in manufacturing. It also happens to be the difference between life and death, success and failure when conducting military operations. The duty and responsibility to the team that is fostered throughout a military career mean veterans are ideal team players.
Organized, self-disciplined, confident and dependable even under extreme stress, veterans hold a realistic estimation of self and ability based on their experiences. When under tight deadlines or juggling many different projects, the ability to keep organized, on task and deliver on assignments is paramount. The speed at which manufacturing must move today and in the future requires the leveled headed thinking and strong work ethic veterans develop through training and in combat under difficult and stressful circumstances.
From the mighty M1 Abrams tank to a sophisticated network of satellites to complex computer programs, the U.S. military has some of the most advanced technologies and machines on the planet. Possessing a variety of cross-functional skills necessary to interact and maintain such sophisticated equipment, veterans are uniquely positioned to coordinate, troubleshoot and problem solve quickly and creatively in both novel and known conditions.
Call in the Cavalry
Veterans are uniquely situated to succeed in manufacturing, but it's not always that easy. Though manufacturing is increasingly defined by high-tech spaces where innovation is the new currency, much of the general public still relates manufacturing with the dark, dingy and dirty factories of the twentieth century. Further misconceptions about repetitive and unskilled labor, or a dying industry, have made the idea of manufacturing as an accessible career difficult to sell to the general population — including the veterans. There are steps, then, that both manufacturers and veterans can take that will benefit all.
Beyond their technical expertise, veterans also possess many intangible skills which are desirable in the manufacturing industry.
There are many organizations and programs set up for the benefit of both veterans and the employers seeking to hire them. The organization Get Skills to Work, for example, is a coalition of manufacturing companies and community and technical colleges committed to recruiting, training and retaining veterans in long-term careers in advanced manufacturing and other disciplines. The Manufacturing Institute, along with the Alcoa Foundation, recently released an employer playbook that helps manufacturers transition veterans from the military frontlines to the manufacturing frontlines. Another valuable resource, the U.S Department of Veteran Affairs, has a section dedicated to both employers hiring for and veterans looking for employment after military service. 
Equally important, manufacturers can work on their branding and visibility, showing up to military job fairs, setting up a booth and showing veterans the possibility and benefits of pursuing a job within the manufacturing industry. Employers can also take several steps to connect directly with potential veteran employees by avoiding common preconceptions about military personnel and being clear about job requirements to avoid mismatching skill sets.
Veterans are already an important part of the manufacturing industry. They work the factory floors, lead companies and integrate supply chains from sea to shining sea. But, with a looming skills gap and the fourth industrial revolution taking hold of the manufacturing industry, it is imperative that manufacturers have the right people in place to stay competitive, productive and innovative. Emphasizing the availability of manufacturing jobs and working with organizations already focused on integrating veterans into the workforce is a smart and straightforward way for industry employers to invest in the future of America's veterans while also investing in the future of manufacturing.

William Krueger
As a digital marketing specialist, William works with all forms of media from photography and video to content writing and graphic design to tell the story of American manufacturing. He holds a B.A. in Communication from Wittenberg University.