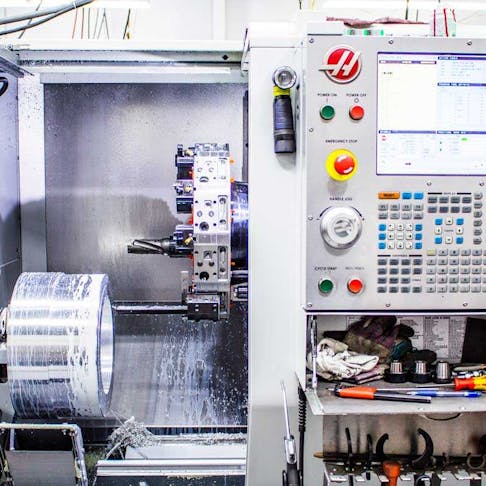 Machining Channels We're Watching on YouTube Pt. 2
Check out our top picks of 2018 for manufacturing YouTube channels that will inform and entertain you on your journey to becoming an expert machinist.

By Aaron Lichtig
October 9, 2020
 2 min read
As we talked about last year, YouTube has been a boon to many machinists (and people who want to learn machining). There are thousands of videos that walk you through processes ranging from Stereolithography to Milling. It might be the best place for a machinist to learn his or her craft. 
Last year we selected NYCCNC, This Old Tony, Oxtoolco, and Clickspring. This year, we have picked out four more channels that will inform and entertain you on your journey to becoming an expert machinist.
ABOM79: Adam shares videos of work he does in his home machine shop, with some videos from work sprinkled in as well. He's a 3rd generation machinist who really knows his stuff. He shoots most of his videos on a GoPro camera.
Keith Fenner: In his videos, Keith performs old school repair jobs including drilling, milling, and grinding. His shop is called Turn Wright Machine Works. He has many years of experience as an independent machinist and in the US Navy, where he repaired ships for 13.5 years. Keith has over 100,000 subscribers.
MTDCNC: MTDCNC.com is the UK's leading provider of machine tool, accessory and tooling news, deals and promotions. They have about 10k subscribers and while their content is mostly CNC-focused, they also mix in a videos about additive manufacturing.
Edge Precision: This shop from Houston, Texas has excellent videos about milling and turning. If you are looking to become an expert in these areas, this channel is for you. They have over 18k subscribers.

Aaron Lichtig
VP of Growth Marketing at Xometry, Jeopardy! winner, and proud father of two. When I'm not crunching numbers or playing trivia, I enjoy writing about manufacturing design and innovation.