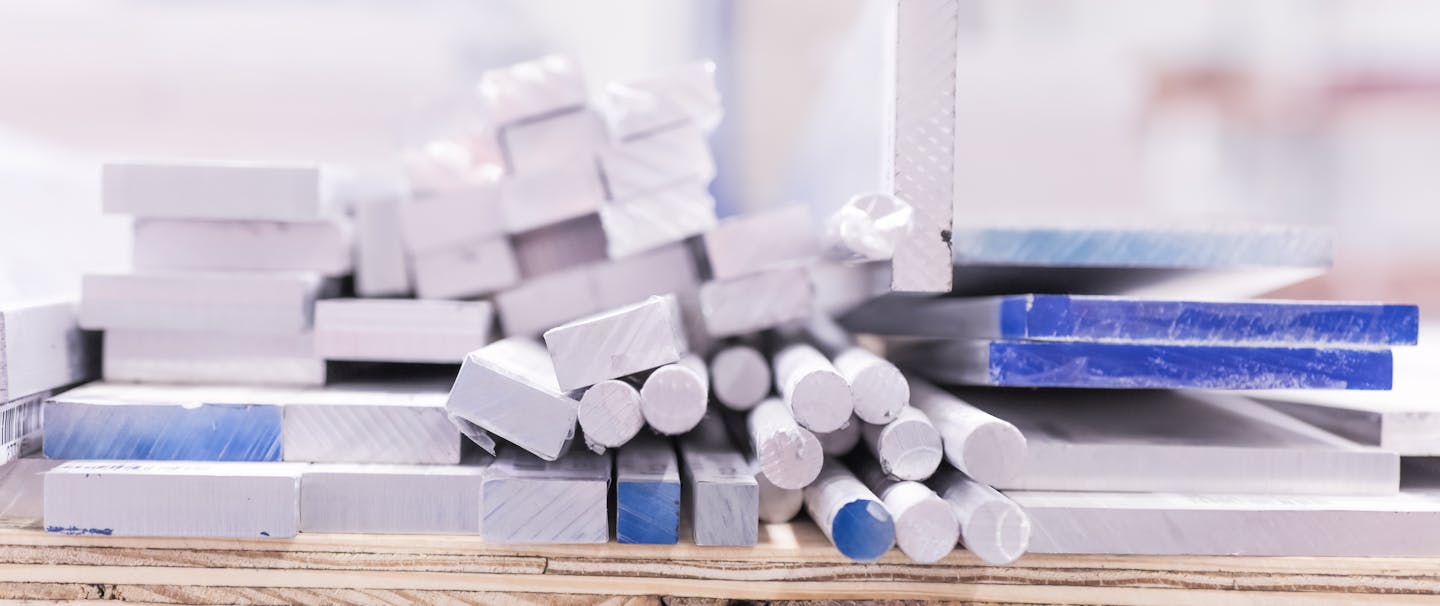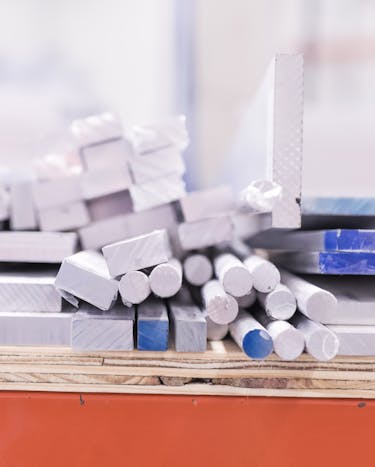 Xometry Supplies Line Card
Xometry Supplies Line Card
Shop raw materials, cutting tools, and other machine shop essentials today!
Call 859-217-4111 for a custom quote!
Why Shop With Xometry Supplies?
Affordable Raw Materials
Competitively priced raw materials including Aluminum 6061-T6, Acetal, Steel Alloys, Titanium, and more!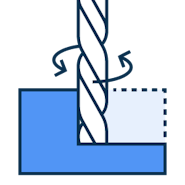 Over 118,000 Tools Available
Our metalworking and cutting tools selection includes precision tools for every application from industry-leading brands.
Everyday Machine Shop Essentials
We offer a wide selection of your everyday machine shop essentials including power tools, lubricants, PPE, and more!
Industrial Supplies. Priced Competitively. Delivered Quickly.
We use a combination of good tech and elbow grease to move fast and deliver materials efficiently. Our large selection of materials includes Aluminum 6061-T6, Acetal Copolymer, Aluminum 6063 T-52, Steel Alloys, and more!
Need tools? We've got your back! Our metalworking and cutting tools selection includes tools for threading, milling precision measuring, drilling, and holemaking from industry-leading brands such as OSG, HTC, Kyocera, Sandvik, and Dauphin.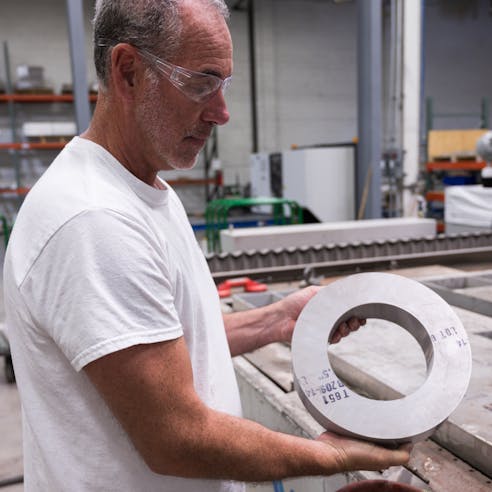 Need to Request a Manual Quote?
While you can find Aluminum 6061-T6, Acetal Copolymer, Tools, and more on our e-commerce site, we also carry other raw materials and supplies. Check out our list of raw materials and shop supplies available for manual quoting below and then call or email us today for your quote!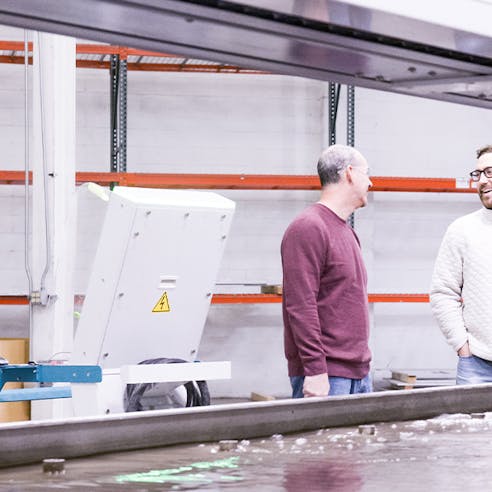 Raw Materials from Xometry Supplies
Shop Aluminum 6061-T6, Acetal Copolymer, Steel Alloys, and more online. For all other raw materials, see our product offering below and give us a call at 859-217-4111 for a custom quote today!
Due to changes in vendor agreements, we have instituted minimum orders on certain materials products. Please view the product pages for specifics or call us at 859-217-4111 for more information.
Raw Materials available for manual quoting
Aluminum 6061-T6
Aluminum 2011 T3
Aluminum 2024
Aluminum 2024 T351
Aluminum 2024 T4
Aluminum 3003
Aluminum 5052
Aluminum 5052 -H32
Aluminum 5083 H131
Aluminum 6063
Aluminum 6063 T52
Aluminum 7050
Aluminum 7075
Aluminum 7075 T351
Aluminum 7075 T651
Aluminum 7075 T7451
Aluminum 7085
Aluminum ATP-5
Aluminum CAST 5000
Aluminum Duramold 2
Aluminum Duramold 5
Aluminum Formodal 030
Aluminum Hokotol
Aluminum M-1
Aluminum M-5
Aluminum Mic 6
Aluminum QC-10 Mold
Alloy Steel 4140
Carbon Steel
Duplex Stainless Steel 2205
Duplex Stainless Steel 2507
Duplex Stainless Steel LDX 2101
Duplex Stainless Steel ZERON
Stainless Steel 304/304L
Stainless Steel 316/316L
Stainless Steel 13-8
Stainless Steel 13-8
Stainless Steel 15-5
Stainless Steel 15-5
Stainless Steel 17-4
Stainless Steel 17-4 Annealed
Stainless Steel 17-4 H1150
Stainless Steel 302.304
Stainless Steel 303
Stainless Steel 303
Stainless Steel 303L
Stainless Steel 304/304H
Stainless Steel 309
Stainless Steel 310
Stainless Steel 317L
Stainless Steel 321
Stainless Steel 347
Stainless Steel 410
Stainless Steel 410S
Stainless Steel 416
Stainless Steel 416 Annealed
Stainless Steel 440C
Stainless Steel 446
Stainless Steel 455
Stainless Steel A-286
Stainless Steel A-286 5732, 5737
Stainless Steel Duplex
Stainless Steel N-50 (XM-19)
Stainless Steel N-60
Stainless Steel Nitronic 50
Stainless Steel Nitronic 60
Stainless Steel PRODEC 303
Stainless Steel PRODEC® 304/304L
Stainless Steel PRODEC® 316/316L
Stainless Steel RA 253 MA
Acetal Copolymer
Delrin Homopolymer
ABS
Acrylic
Peek
Polycarbonate
PTFE
UHMW
Brass
Copper
Titanium 10-2-2003
Titanium 6-4
Titanium 6-4 ELI
Titanium 6-4 STA
Titanium ALL
Cutting Tools and Shop Supplies
Our metalworking & cutting tools selection includes tools for threading, milling precision measuring, drilling, and holemaking. Shop over 118,000 tools online from all of our brands such as industry leaders OSG, HTC, Kyocera, Sandvik, and Dauphin. Need something not listed on the e-Commerce site? Give us a call at 859-217-4111 for a custom quote today!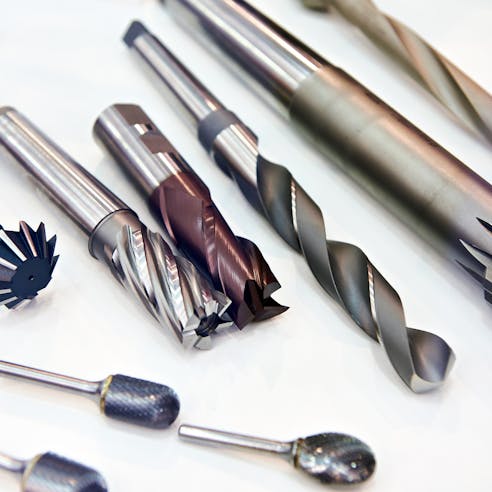 Coated & Bonded Abrasives
Carborundum Abrasives
Standard Abrasives
Rhodius USA
Radiac
Garryson, Inc.
Camel Grinding Wheels
Superior Abrasives
Sticks & Stones
SIA Abrasives
Rex Cut Products
Citco
Buffalo Abrasives
Boride Engineering
Arc Abrasives
Sandvik
K-Tool, Inc.
Allied Machine
Arntz, Inc.
Brubaker Tool
DoAll
Dorian Tool
Hougen Manufacturing
HTC Cutting Tools
Keo Cutters
Korloy USA
Kyocera Industrial
Micro 100
Mitsubishi Carbide
NTK Cutting Tools
OSG Tap & Die
Quinco Tool Products-HTC
Republic Drill Corporation
Sandvik Coromant
Shape-Master Tool Co.
Viking Drill
Widia
YG1 Tool
Seco Tools
American Carbide
Balax, Inc.
Best Carbide
Circle Machine-Widia
Criterion Machine Works-Allied
Damen Carbide Tool
Danam Saw & Tool
Dremel
Drill Masters
Dumont Corporation
Fullerton Tool
Goliath Threading Tools
Hanita-Widia
Hassey Savage
IMCO Carbide
Kyocera OTM
Lexington Cutter
M.A. Ford
Manchester Tool-Widia
Mil-Tec USA
New England Tap
North American Tool
Ohio Drill & Tool
Henry L Hanson
Quality Chaser
Regal Beloit Corporations
Reiff & Nestor
Relton Corporation
Severance Tool
Spec Tool
Tool-Flo
Widell
Brighton Best
Cardinal Fasteners
Century Spring
Cold Headers
Heli-Coil
Holokrome
ITW Fluid
Koolmist
Monroe Fluid
Relton
Aervoe Industries (Crown)
Adaseal
Hangsterfer
Zep Manufacturing
Parlec, Inc.
C.J. Winter
Global Tooling
Procunier Safety Chuck
Royal Products
Somma Tool
Sowa Tool
AGI/VR Wesson
Aloris
All American Drill Bushings
ATS Collet Closers
Carmex
Centaur Precision
Cleveland Punch & Die
Craftsman Industries
Durant Tool
Forward Industries
Genessee Mfg. Co.
H&R MFG Chuck Jaws
Hardinge
Harig
Heimann
Heinrich
James Morton Clamps
Jergens, Inc.
Kanetec Magnets
O.S. Walker
Palmgren Steel Products
Pratt Burned Chucks
RMC Tooling
Riten Live Centers
RSVP Tooling
Tapmatic Corporation
Te-Co Tooling
Toolmex Corporation
Yuasa International
Yost Vises
Abell-Howe
AMW, Inc.
Baldor Grinders
Blackalloy Company
BVA Hydraulics
Burr King MFG
Continental Machines
Clausing
Cress Manufacturing
Cyclone Manufacturing
Dake Corporation
Delta Jobox
DI-ACRO, Inc.
DoAll
Dumore
Everett Industries
Graymills Corporation
Hilti, Inc.
Johnson Gas Appliance
JPW Industries-Jet, Wilton
Kalamazoo Industries
McNichols Company
National Sheet Metal
Republic Lagun
Roll-In Saw
Roper Whitney
Schotchman Industries
Servo Products
Trico MFG
Trinity Tool Sand Blast
Wellsaw
W.F. Wells
YCI Supermax
A & W Precision
Ajax Tool Works
Ames True Temper
Anglo-American-NES Kripex
Apex Hand Tools-Gearwrench
Atago
ATP OZAT Impact Sockets
Bondhus Corporation
C.S. Osborne
C.H. Hanson
Gearench
Grey Impact Sockets
Hyde Tools
Jacobs
Lowell Corporation
R. L. Spellman
Vise Grip
Urrea
Walton Company
Young Brothers
Dewalt
Eagle
Florida Pneumatic
Foredom Electric
Kett Tool
Makita USA
Metabo Corporation
Milwaukee Electric
Nitto Khoki
Trumpf, Inc.
Aleco
Boss Mfg.
Liftex
Rees
Singer Safety
Steiner Industries
Stonehouse Signs
Wirecraft, Inc.
Alemite
Airmaster Fan
Aitken Products
American Vacuum
Arromark
Berkley Tool
C.S. Osborne
Cedarburg Industries
Coilhose Pneumatics
Coxreels
Crown Matting
Desmond
Divine Brothers
Exair Corporation
Gleason Reel Co.
Guardair Corporation
ITW Dykem
KEI Shields
Beechem Layout Fluid
Lisle Corporation
Markal
Master Lock
Maxxeon Lights
M.K. Morse
Nite-Ize
Osborn Brush
Perfect Couplings
Precision Brand
Reelcraft Industries
Schaefer Ventilation Equipment
Scheu Products
Servo Power Feeds
Shop Vac Corporation
TPI Fans/Heaters
Zebra Skimmers
Akro-Mils
Buckhorn
Durham Manufacturing
Huot
IFH Group
Kennedy
Lyon Products
Qualtech
Quantum Storage Systems
Rose Plastic USA
Rosseau Metal
Safe-T-Grate, Inc.
Sandusky Cabinets
Spaceguard Products
Stackbin Corporation
Waterloo Industries
Americover, Inc.
Barrell Accessories
Duracell
Fire Blanket
Fostoria Industries-TPI
Hexcraft
Little Giant Pump
Strahman Valves
Tarps