Grow Your Shop With Xometry
Grow Your Shop With Xometry
Welcome National Tooling and Machining Association (NTMA) attendees! Xometry is the leading on-demand manufacturing platform, helping suppliers find profitable work, procure affordable raw materials and tooling, and improve cash flow and shop efficiency.
Get Started With Xometry
Select the product you are interested in and we'll connect you with the specialist to best fit your shop's needs.
Everything Your Shop Needs to Grow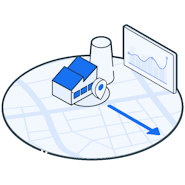 Find Work
Become a Supplier to access Xometry's Job Board where we match your shop's capabilities to production runs of all sizes from customers nationwide.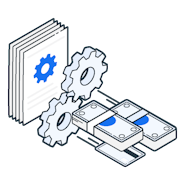 Source Supplies
Shop competitively-priced raw materials, tooling, and MRO from industry-leading brands with best-in-class service and support on every order.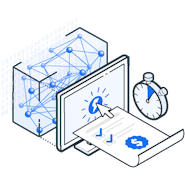 Get Paid
Improve your cash flow with guaranteed net-30 payments, 50% upfront, and accelerated payout options on all jobs you take from Xometry.
Improve Your Shop's Cash Flow
Manufacturing is hard work. Getting paid shouldn't be.

Xometry's Shop Finances platform makes it fast and easy to get paid for your work so you can overcome the high upfront costs for materials and tooling, and move on to your next job without delay.

Advance Card
Amplify your cash flow with immediate access to 50% of the value of every job you take with no fees or credit checks.
Learn More →

FastPay
Get your payouts within 3 business days after completing a job so you can cover any upcoming or unexpected expenses.

InstantPay
Get paid when you accept a Xometry job from your Job Board, giving you the cash flow you need to focus on your work.
Learn More →
Scale Your Shop's Operations With Ease
Whether it's buying materials and tooling, sourcing finishing services, or looking for a better way to get paid, Xometry has the tools to help you run your shop.
Access Solutions for Everyday Machine Shop Challenges
Join a Community of Dedicated Manufacturers

Connect With Your Peers
Join the Xometry Community to connect with Xometry Suppliers, share your machining tips, and receive news on the latest product updates.

Knowledge Base
Find answers to all of your questions along with in-depth guides on getting started with Xometry in our comprehensive Knowledge Base.
Live Support Channels
We have a team of skilled machinists and project managers standing by to answer questions and help you with complex manufacturing challenges.
What Our Suppliers Say
"We love being able to see the pricing and lead times to quickly know whether a job will be a good fit for our shop or not. It cuts out a lot of the back and forth in taking work."
"Xometry has changed the way I do business. This is a machine shop's dream."
Robert Santora
United MFG Solutions
"Working with Xometry has opened doors for us to show a much larger base of customers the value our company can bring them. Working with Xometry is a win-win!"
Jesse Kleiman
JR Metal Works
Stay Informed With the Xometry Blog