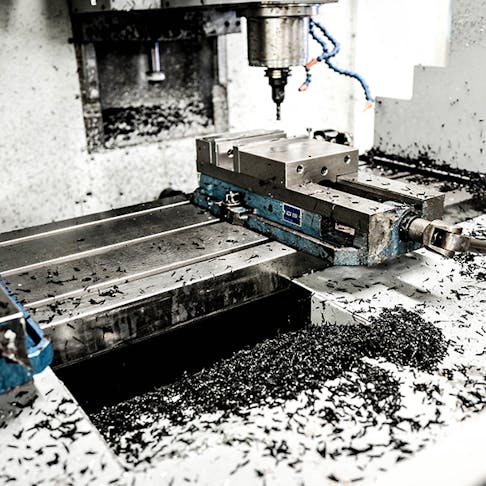 6 Traits of a High-Performance Manufacturing Business
We compiled a list of 6 drivers to boost performance and build a successful machining and fabrication shop.

By William Krueger
November 12, 2020
 4 min read
Building and maintaining a sustainable manufacturing or machining business requires a matrix of factors.
"There's not a single magic bullet but many elements that are important," noted MEP National Network Chief Economist Ken Voytek in a webinar hosted by North Carolina State University in November 2020. "Manufacturers and managers…need to focus on a host of things, including technology and techniques, tactics and strategy and the importance of talent and workforce skills
To help, we compiled this set of 6 traits to help you create benchmarks for assessing your enterprise:
1) Technology Investment
Whether it's staying on top of equipment maintenance and software upgrades or purchasing a new ERP solution or a 5-axis milling machine, investing in technology is a clear indicator of a sustainable shop. "Every year, we reinvest in technology," explains Naseem Khan, vice president of Prestige Screen Printing, Inc., in Derwood, Md. "We buy the highest-end equipment and the latest and most efficient technology. We do copious amounts of research, go to trade shows, do in-person demos, and talk to people in the industry." Learn how to improve your CapEx budget process.
2) Cost Reduction
Cutting costs is a perennial activity for most small businesses. Taking a more macro view yields longer-term gains, according to Louis Columbus, principal, DELMIAWORKS, a division of Dassault Systèmes. "At the fundamental level, you want to extend the life of the assets on the shop floor. To do so, look into how to prolong the lifetime of the machinery and how you sequence the work instructions for your technicians. Why? Because these factors have wear-and-tear implications. That drives greater return on assets and enables less spending on super-CapEx machinery." A key cost metric to track is the carrying cost of inventory, which captures put-away labor and storage costs, costs of obsolescence, and logistics and fulfillment costs. "It's must-have because it shows how much working capital is allocated to inventory." Get ideas for reducing CNC machining costsGet ideas for reducing CNC machining costs.
3) Repeatability & Consistency
You can make tangible productivity and quality gains when you follow a proven process or technique. "Develop documentation and a quality plan so you can do things the same way – [with] consistency" suggests Brian Wadey, founder of Prototype Design Labs in Sumner, Wash. "When you take on a new job, note what machine it needs to be made on, what materials will need to be used, and the certifications you need to do it. When you have that in one place, you save time and money." This not only captures the best way to work, but it lowers waste, returns, and training time.
4) Data-Driven Decision-Making
"Analytics can show you how and where to pivot when the economy or market shifts, and, more importantly, connecting shop floor activity to the shop's financials," Columbus says. Two key metrics he suggests tracking are gross contribution margins (GCM) and demand forecast accuracy (DFA). GCM by product, facility, and business unit measures the financial outcomes of production decisions. DFA reveals how your supply chain planning, procurement, production scheduling, and fulfillment systems are working in concert and uncover variations in real or actual demand versus what is forecasted at the shop level."
5) Company Culture
"You need have the right culture," Khan asserts. Culture encompasses the way people treat and communicate with each other, leadership's approach to business strategy, and transparency around how decisions are made. A clear vision, articulated mission, and a shared set of values create the environment in which work is done. "When people love to work there, it shows in the quality of your work and productivity -- and everything."
6) Training & Retention
Investing in your team members is an expense, but in most cases, it's far less than the cost of replacing an employee – whether that's a front-office staffer or a critical line worker. Training directly influences productivity, safety, and efficiency; and may help you qualify for more RFQs. It's also a key motivator for employees to stay with your shop. That's why Prestige pays for training, continuing education, and certifications for its team members. "We also cross-train everybody to a degree, so everyone has a chance to work on different projects. Nobody's pigeonholed. From a motivational standpoint, they're excited about learning new things and the ability to put that on their resume. Plus, more skills can lead to increases. When you feel like you're doing something interesting, it's appreciated and recognized, and you get new challenges,  you're happier… more productive, [and] feel more ownership and pride." See more ways a highly-trained workforce benefits your businessSee more ways a highly-trained workforce benefits your business.
Whether your goal is sustaining the business or fueling its growth, these factors form the foundation of a successful shop.

William Krueger
As a digital marketing specialist, William works with all forms of media from photography and video to content writing and graphic design to tell the story of American manufacturing. He holds a B.A. in Communication from Wittenberg University.