Custom CNC Milling Services
CNC milled prototypes and production parts in days | AS9100D | ISO 9001:2015 | ISO 13485 | ITAR Registered | Free standard shipping on all US orders
High Quality Rapid CNC Milling Service
Xometry integrates seamlessly with over 10,000 qualified manufacturing partners, including US-based ITAR qualified and AS9100D registered CNC milling facilities. That massive network means that whatever your part, we have a shop and a machine that can make it. We support 3-axis, 4-axis, 5-axis milling, and right angle milling capabilities to help you rapidly create designs from simple straight lines to complex geometric shapes. Xometry offers instant pricing, on-demand lead times, and design-for-manufacturability feedback on materials and manufacturing processes for your custom CNC milled parts, no matter your industry. Get your instant quote today.
Use the 3D viewer above to preview Xometry's part rendering features.
Custom CNC Machining Materials
Materials Available at Xometry
Aluminum
Bronze/Brass
Copper
Plastics
Steel / Titanium / Zinc

Aluminum

Bronze/Brass

Copper

Plastics

Steel / Titanium / Zinc

Aluminum

Bronze/Brass

Copper

Plastics

Steel / Titanium / Zinc

Aluminum

Bronze/Brass

Copper

Plastics

Steel / Titanium / Zinc

Stainless Steel 15-5, 17-4, 18-8, 303

Aluminum

Bronze/Brass

Copper

Plastics

Steel / Titanium / Zinc

Stainless Steel 303, 304, 316/316L

Aluminum

Bronze/Brass

Copper

Plastics

Steel / Titanium / Zinc

Aluminum

Bronze/Brass

Copper

Plastics

Steel / Titanium / Zinc

Aluminum

Bronze/Brass

Copper

Plastics

Steel / Titanium / Zinc

Aluminum

Bronze/Brass

Copper

Plastics

Steel / Titanium / Zinc

Titanium Grade 2, Titanium 6Al-4V, Zinc Sheet Alloy 500

Aluminum

Bronze/Brass

Copper

Plastics

Steel / Titanium / Zinc

Aluminum

Bronze/Brass

Copper

Plastics

Ultra-High Molecular Weight Polyethylene

Steel / Titanium / Zinc
Additional alloys and tempers are available upon request. We can source to your project specifications. If you do not see your alloy or material listed on our platform, please select "Other" and write in that specific material.
Custom Sourced Materials
A variety of custom CNC milled parts, including metal and plastic, options are available for an instant online quote. If you do not see the material stock you are looking for, please choose "Other" under the material drop-down on your quote page and submit for an expert engineering review once you have specified features, tolerances, inspection needs, and quantities required.
The finish option with the quickest turnaround. Parts are left with visible tool marks and potentially sharp edges and burrs, which can be removed upon request. Surface finish is comparable to 125 uin Ra finish.
The part surface is media blasted, typically using glass bead, to produce a smooth, matte appearance.
Anodized (Type II Or Type III)
Type II creates a corrosion-resistant finish. Parts can be anodized in different colors—clear, black, red, and gold are most common—and is usually associated with aluminum. Type III is thicker and creates a wear-resistant layer in addition to the corrosion resistance seen with Type II.
This is a process where powdered paint is sprayed onto a part which is then baked in an oven. This creates a strong, wear- and corrosion-resistant layer that is more durable than standard painting methods. A wide variety of colors are available to create the desired aesthetic.
Don't see the finish you need? Submit an RFQ and we'll look into a finishing process for you.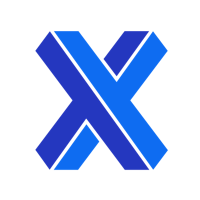 Ready to get started on your CNC milling quote?
Free shipping available for domestic CNC machining orders ; learn more!
Applications of CNC Milling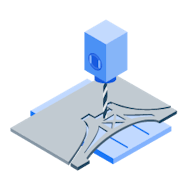 Rapid Tooling
Because CNC can be applied to virtually any material, it is perfect for rapid tooling, i.e., creating fixtures or molds.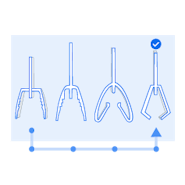 Rapid Prototyping
The range of materials available, low CNC machining costs per unit, and speed of production makes CNC a great option for prototyping.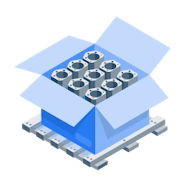 End-Use Production
High-quality finish, vast material options and precise tolerances have made CNC a favorable technology for end-use parts.
Advantages of CNC Milling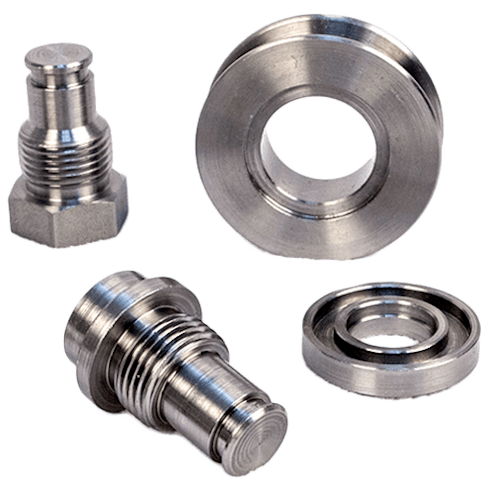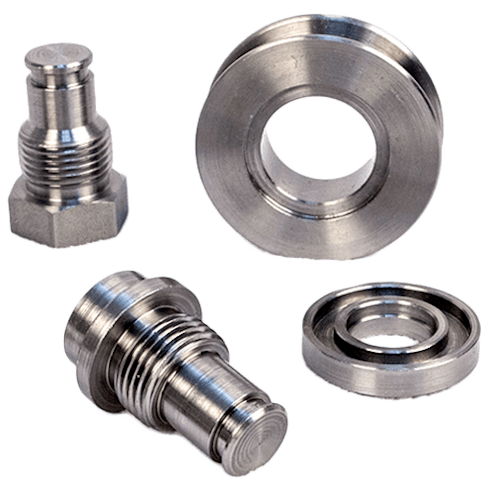 Using the latest CNC machining capabilities, Xometry produces highly accurate, quick turn parts in as fast as 1 day. We also instantly quote CNC machined parts, cutting days off of your RFQ process.
High Precision Tolerances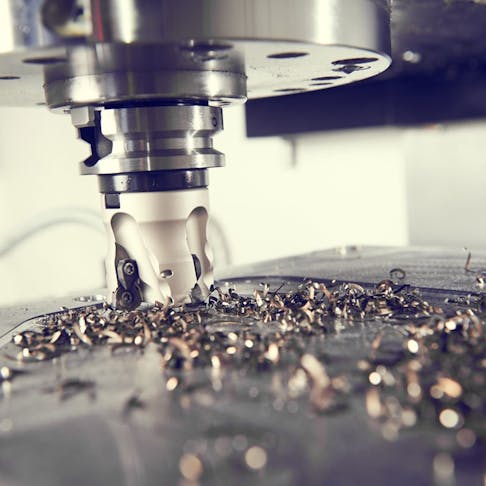 Offers high-precision tolerances ranging from +/-0.001″ – 0.005″, depending on customer specs. We are the experts in making parts that are truly custom and ready to use.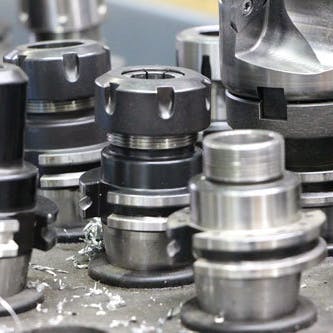 CNC machining processes are perfect for prototyping and production CNC parts. Xometry's massive scale can help you scale up from testing phase to production runs of 100,000 parts of more.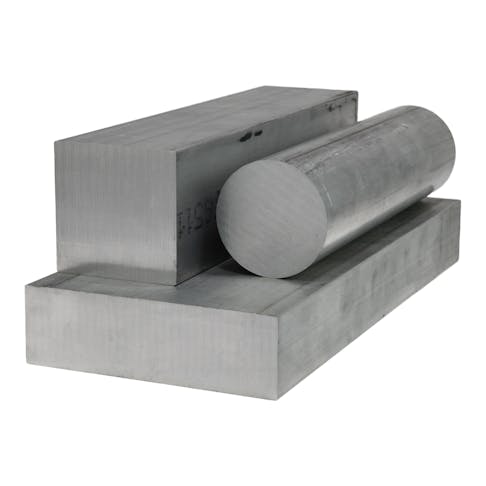 Choose from over 50 metal and plastic materials. CNC Machines offer a wide variety of certified materials.
CNC Milling Tolerances & Standards
Description
General Tolerance or Standard

Description

General Tolerance or Standard

Milled parts up to 80" x 48" x 24" (2,032 x 1,219 x 610 mm).

Description

General Tolerance or Standard

For features of size (Length, width, height, diameter) and location (position, concentricity, symmetry) +/- 0.005".

Description

Orientation and Form Dimensions

General Tolerance or Standard

0-12" +/- 0.005", Angularity 1/2 degree. For 24" and beyond please consult Xometry's Manufacturing Standards.

Description

General Tolerance or Standard

Xometry can manufacture and inspect to tight tolerances per your drawing specifications including GD&T callouts.

Description

General Tolerance or Standard

0.020" (0.50 mm). This may vary depending on part geometry and chosen material.

Description

General Tolerance or Standard

Xometry can accommodate any standard thread size. We can also machine custom threads; these will require a manual quote review.

Description

General Tolerance or Standard

The standard finish is as-machined: 125 Ra or better. Additional finishing options can be specified when getting a quote.

Description

General Tolerance or Standard

Sharp edges will be broken and deburred by default. Critical edges that must be left sharp should be noted and specified on a print.
Please check out Xometry's Manufacturing Standards for more information on tolerances per process. Unless we have agreed to other tolerances in your Quote, we will work to achieve and hold the tolerances noted.
Overview: What is CNC Milling?
The Basics Of CNC Mills
CNC mills are automated cutting machines using a rotating spindle-head to cut away unwanted material. CNC milling machines come in a variety of sizes and different axis configurations. This manufacturing process is mainly utilized to cut harder metals but can work with workpiece materials ranging from plastic and aluminum to stainless steel and titanium.
How CNC Milling Works
CNC mills excel at profile cutting harder materials. Like all CNC machines, a CNC mill is controlled with G-Code created through CAM software. The Gg-Code instructs the machine where to move the tool head, how fast to spin the tool, how deep to cut, how to move the workpiece, and other factors relating to speed, feed rate, and coordination. The G-Code complexity depends on how many axes the milling machine has.
Mills can still be used for profile cutting of softer materials, but are not as cost-effective for that use as CNC routers. The main difference between these machines is that with a CNC router the workpiece remains stationary while the router cutting head is directed around the piece, while a CNC mill may move both tool head and workpiece. CNC mills are mainly used in industrial manufacturing, while CNC routing is more common for lower output manufacturing like woodworking.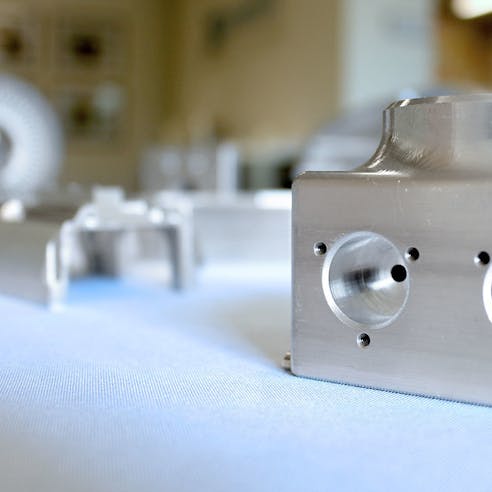 The most widely used type of CNC milling machine. The full use of the X, Y, and Z directions makes a 3 Axis CNC mill useful for a wide variety of work.
This type of router allows the machine to rotate on a vertical axis, moving the workpiece to introduce more continuous machining.
These machines have three traditional axes as well as two additional rotary axes. A 5-axis CNC router is, therefore, able to machine 5 sides of a workpiece at in one machine without having to remove the workpiece and reset. The workpiece rotates, and the spindle head is able to also move around the piece. These are larger and more expensive.
Other Benefits Of CNC Mill Machining Processes
CNC milling machines are built for precise manufacturing and repeatability which makes them perfect for rapid prototyping and low-to-high volume production runs. CNC mills can also work with a variety of materials from basic aluminum and plastics to more exotic ones like titanium — making them the ideal machine for almost any job. Learn more about the difference between a mill and a lathe and when milling is the best process to use.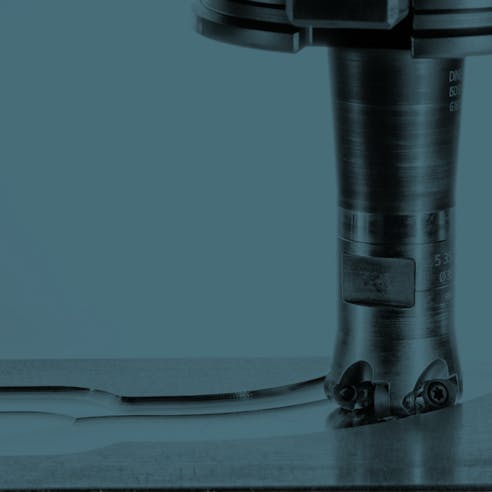 Instant Quote Demo
See how simple it is to get an instant quote for CNC machining using the Xometry Instant Quoting Engine®.
Why Choose Xometry for Custom Milling?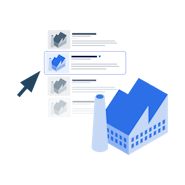 Endless Options
Choose from millions of possible combinations of materials, finishes, tolerances, markings, and certifications for your order.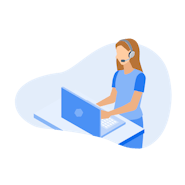 Easy to Use
Get your parts delivered right to your door without the hassle of sourcing, project management, logistics, or shipping.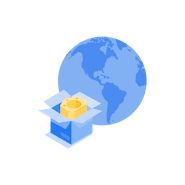 Vetted Network
We are ISO 9001:2015, ISO 13485 and AS9100D certified. Only the top CNC machine shops that apply to become Suppliers make it through our qualification process.
Download the CNC machining design guide