Metal Stamping Services
High Quality Metal Stamped Parts From Short Runs To Production In The Millions.
The Stamping Process
Metal stamping is a manufacturing process in which coils or flat sheets of material are formed into specific shapes. Stamping encompasses multiple forming techniques such as blanking, punching, embossing, and progressive die stamping, to mention just a few. Parts use either a combination of these techniques or independently, depending on the piece's complexity. In the process, blank coils or sheets get fed into a stamping press which uses tools and dies to form features and surfaces in the metal. Metal stamping is an excellent way to mass-produce various complex parts, from car door panels and gears to small electrical components used in phones and computers. Stamping processes are highly-adopted in automotive, industrial, lighting, medical, and other industries.
Xometry manufactures custom metal stampings in various materials, including copper, brass, stainless steel, and steel alloys. We offer production volumes up to over one million stamping parts and maintain tight tolerances, all with competitive lead times. Please take advantage of our precision metal stamping service by starting an online quote at the top of this page.
Our standard sheet metal stampings can make small, medium, and large parts. Xometry's supplier network has a maximum press bed length of 10 feet and a maximum press bed width of 20 feet. We can readily stamp metal thicknesses from .025 - .188 inches but can go up to .25 inches thick and beyond, depending on the forming technique and material used.
Our project managers and experts personally review and manually quote each metal stamping project to ensure we meet your unique needs while providing a fast and easy manufacturing experience. Learn more about the process and our capabilities in the sections below.
Advantages of Metal Stamping
Stamping is suitable for mass, complex part production. More specifically, it offers: 
Complex forms, such as contours
High volumes (from thousands to millions of parts per year)
Processes such as fineblanking allow for forming of thick metal sheets.
Low cost-per-piece prices
Disadvantages of Metal Stamping
Metal stamping's disadvantages are its setup costs and timelines. Production is quick and inexpensive after tool finalization. Its disadvantages include: 
Longer lead times on first parts (as time is needed to create dies).
Tooling, check fixtures, and non-renewable engineering drive upfront costs needed for stamp production lines.
In order to ensure the product can be reliably produced to specification, suppliers often need to iterate on die design multiple times before production commences.
Metal Stamping Materials
Xometry offers the following materials for both our standard and custom metal stampings:
Steel: CRS steel like 1008, 1010, or 1018 is popular; general-purpose material is perfect for cold forming.
Stainless Steel: such as 301, 304, and 316/316L. 301 stainless steel has excellent tensile strength, while 304 has more significant performance and corrosion resistance at higher temperatures. 316/316L steel features the best corrosion resistance of the three, though it also costs more.
Copper: including C110, which is a powerful conductor and easily formable.
Brass: brass 230 (85/15) and 260 (70/30) are highly formable and corrosion-resistant. These brass alloys are also known as red brass and yellow brass, respectively.
Xometry can stamp other sheet metal materials on request, so feel free to contact our experts about the materials you need.
Our stamping materials can be post-processed with bead blasting, powder coating, chem film, anodizing, and plating in gold, silver, or electroless nickel. Learn more about our finishing options on our main sheet metal fabrication page.
Ready to start your metal stamping project?
Types of Stamping
We offer single and multistage, progressive die, deep draw, fourslide, and other stamping methods to ensure the most effective method for manufacturing your products. Xometry's experts can match your project with the appropriate stamping by reviewing your uploaded 3D model and technical drawings. 
Progressive Die Stamping uses multiple dies and steps to create deeper parts than would typically be achievable through single dies. It also enables multiple geometries per part as they go through various dies. This technique is best suited to high volume and large parts such as those in the automotive industry. Transfer die stamping is a similar process, except progressive die stamping involves a workpiece attached to a metal strip pulled through the entire process. Transfer die stamping removes the workpiece and moves it along a conveyor. 
Deep Draw Stamping creates stampings with deep cavities, like enclosed rectangles. This process creates rigid pieces since the extreme deformation of the metal compresses its structure into a more crystalline form. Standard draw stamping, which involves shallower dies used to shape the metal, is also commonly utilized. 
Fourslide Stamping shapes parts from four axes instead of from one direction. This method is used to manufacture small intricate parts including electronics components such as phone battery connectors. Offering more design flexibility, lower production costs, and faster manufacturing times, fourslide stamping is popular in aerospace, medical, automotive, and electronics industries. 
Hydroforming is an evolution of stamping. Sheets are placed on a die with a bottom shape, while the upper shape is a bladder of oil that fills to high pressure, pressing the metal into the shape of the lower die. Multiple parts can be hydroformed simultaneously. Hydroforming is a quick and accurate technique, though it requires a trim die to cut the parts out of the sheet afterward. 
Blanking cuts pieces out from the sheet as an initial step before forming. Fineblanking, a variation of blanking, makes precise cuts with smooth edges and a flat surface. 
Coining is another type of blanking that creates small round workpieces. Since it involves significant force to form a small piece, it hardens the metal and removes burrs and rough edges. 
Punching is the opposite of blanking; it involves removing material from the workpiece instead of removing material to create a workpiece. 
Embossing creates a three-dimensional design in the metal, either raised above the surface or through a series of depressions. 
Bending happens on a single axis and is often used to create profiles in U, V, or L shapes. This technique is accomplished by clamping one side and bending the other over a die or pressing the metal into or against a die. Flanging is bending for tabs or parts of a workpiece instead of the whole part. 
Metal Stamping Production Volumes
Xometry offers a wide variety of production volumes for sheet metal stamping, including:
Low Volume Production
Low volume production is any amount up to 100,000 units. Most stamping projects are at least 1000 units to ensure cost-effectiveness for the customer. Customers use smaller metal stamping orders to bridge the development of a product between prototypes and mass manufacturing and to see how well a product will do on the market. Low volume production also helps if a buyer is looking for customized products. Xometry offers low per-unit costs, even for small volumes.
Medium Volume Production
Medium volumes of production are between 100,000 and 1 million units. This amount of metal stamping production offers the flexibility of low-volume orders while enabling a lower price per part. It will also offer lower up-front costs for tooling.
High Volume Production
High volume production includes orders of over 1 million parts. While metal stamping is very scalable, it's an incredibly cost-effective manufacturing process for high volumes, as this drives down unit costs stemming from the price of creating custom tooling.
Short Run Stamping
Short-run stamping is a low-volume production run with limited tool revisions. With short runs, overall costs will be less since you won't need to change processes or equipment as much. Very short runs will have no changing factors, enabling the lowest price. These production capabilities are best for parts requiring less flexibility, low volume, or entering a new market.
Long Run Stamping
Long-run stamping is a more involved production run in which all factors are variable, allowing for greater flexibility over time as the production line is tuned and optimized for scale. Long-run stamping will incur more costs as each process, material, or machine part may be changed and tested. However, these changes provide consistent quality, low per-unit costs, and incredible throughput of up to hundreds of parts a minute.
Tight Tolerances
Our precision metal stamping services can deliver your part's desired shape, whether you're in the aerospace, automotive, telecommunications, or electronics industry. Our suppliers strive to meet your tolerance requirements by iterating on the tool and die design to fine-tune the output to meet your needs. However, the tighter the tolerances, the more challenging and costly this becomes. Precision metal stampings with tight tolerances can be brackets, clips, inserts, connectors, fittings, and other parts in consumer appliances, electrical grids, planes, and automobiles. They're also used to create implants, surgical instruments, temperature probes, and other medical device parts like housings and pump components.
Regular checks to ensure the output still measures up to specifications are typical for all stamping after each successive run. Quality and consistency are part of a Total Productive Maintenance (TPM) program to detect wear in stamping tools (commonly made of D2 steel). Measurements with a check-fixture (or check-gauge) are standard for long-run stamping lines.
Metal Stamping by Industry
We offer metal stamping services that cater to a variety of different industries and applications. Our metal stamping industries include, but aren't limited to: Automotive, Aerospace, and Medical. See more information below:
Automotive Metal Stamping - Metal stamping can be used to create hundreds of different automotive parts, from the chassis, to the door panels, to the seat belt buckle. See our Automotive Metal Stamping page for more info.
Aerospace Metal Stamping - Metal stamping is a critical process in the aerospace sector, and can be used to create a wide range of different parts and components for aerospace projects.
Medical Metal Stamping - Precision metal stamping can be used to create parts and components with quality and tolerances needed in the medical space.
Why Use Xometry's Metal Stamping Services?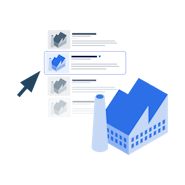 Endless Options
Choose from millions of possible combinations of materials, finishes, tolerances, markings, and certifications for your order.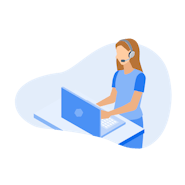 Easy to Use
Get started with our easy-to-use platform and let our experts take care of managing the project from locating the right manufacturing partner to delivery logistics.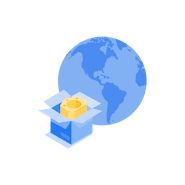 Vetted Network
We are ISO 9001:2015, ISO 13485, and AS9100D certified. Only the top shops that apply to become suppliers make it through our qualification process.