Sheet Metal Fabrication Services
Upload your CAD files to get an instant online fabrication quote on custom formed sheet metal prototypes and production parts. Lead times as fast as days and free standard shipping on all US orders.
What Is Sheet Metal Fabrication?
Sheet metal fabrication is a subtractive manufacturing process that forms parts from thin metal sheets. Engineers often choose sheet metal parts for their high precision and durability, especially for end-use applications like chassis, enclosures, and brackets.
Xometry's online sheet metal fabrication services provide a fast and cost-effective solution for any parts that need to be made from 3D CAD files or engineering drawings. Xometry offers a range of sheet metal materials, including aluminum, copper, steel, and stainless steel, as well as assembly services like installing PEM inserts, welding, and finishing services. With a network of domestic and overseas fabricators, Xometry can supply any quantity of sheet metal parts from low-volume, high-mix prototypes to high-volume production runs. Xometry offers competitive, custom sheet metal fabricating prices for low volume prototypes and cost savings for high volume production runs.
Use the 3D viewer above to preview Xometry's part rendering features.
Sheet Metal Services Available at Xometry
What is Sheet Metal Forming?
Sheet stock is procured in a flat state and cut then formed into its final state through a series of progressive steps. For a typical sheet metal project, the first step is equivalent to sheet cutting, where a shear, laser, waterjet, plasma, or punch press is used to create the internal holes and edge features of the part. This process is also known as blanking.
Once the blank is produced, the next step is to form sheet metal using various tools, but most commonly some sort of brake. A brake press can be manual or automated and uses die inserts to create a desired angular bend, forming the two-dimensional sheet into a three-dimensional object. Sheet metal forming can bend the part in multiple directions, creating simple parts such as brackets up to highly complex geometries which may require custom die tools. Once the tools are in place, making subsequent sheet parts in production is very cost-effective. This makes sheet metal fabrication and forming ideal for low to high volume production.
Xometry Sheet Metal Fabrication Capabilities
Feature
Description

Feature

Description

10' x 20' (3.05 m x 6.10 m). We accommodate larger part volumes upon request.

Feature

Description

Feature

Description

0.024" - 0.250" typical. We accommodate thicker or thinner gauges upon request.

Feature

Description

For single planes or flat parts, +/- 0.010" on edge to edge, edge to hole, and hole to hole features; +/- 0.010" on bend to edge/hole features. For multi-planed bent parts, +/- 0.030" for hole to hole/edge, edge to edge, and over-formed parts; +/- 1 degree for bend angles.

Feature

Description

10' length, fingers from 3" - 6"

Feature

Description

6 tons of magnetic pull across the entire beam, 5/8″ minimum reverse bend

Feature

Description

2″ diameter hole capacity, or larger upon request

Feature

Description

Welded edges and seams, weldments, and assemblies
How Xometry Sheet Metal Fabrication Works
Xometry's custom sheet metal fabrication services utilize the top sheet metal fabricators in the US and globally. Sheet metal fabricators first convert CAD and drawing data into machine code. A laser cutting, waterjet, or plasma cutting machine will then precisely remove sheet metal material. The raw material is formed into angular bends and features using brakes, punches, and dies. If any assembly or post-processing is required, our sheet metal manufacturers will weld, add inserts, or finish the part.
The efficiency and high precision of sheet metal fabrication, coupled with Xometry's variety of materials, range of sheet metal fabricators, and post-processing options means you can get parts for any application. Sheet metal applications include aerospace, defense, automotive, energy, industrial, medical, dental, and consumer products.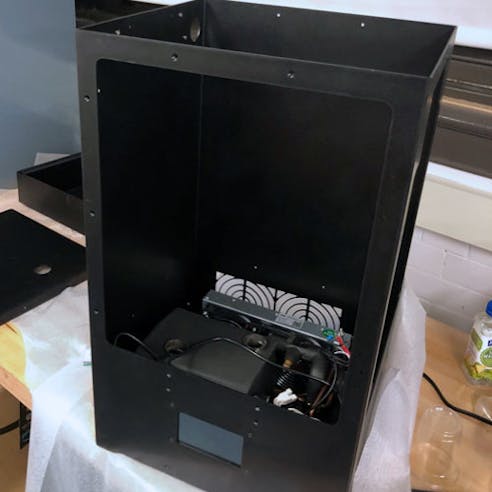 Sheet Metal Materials Available at Xometry
Copper 101
Copper C110
Copper C110, H02
Copper 260 (Brass)
Learn more about copper sheet metal.
Stainless steel 301
Stainless steel 304
Stainless Steel 304 #4 brushed
Stainless Steel 304, #8 mirror polish
Stainless steel 316/316L
Stainless Steel 316, #4 brushed
Learn more about stainless sheet metal.
Steel 1018 (Low Carbon)
Steel 1045 (Hot Rolled)
Steel A569/ASTM A1011 (Hot Rolled)
AZ55 Galvalume
A653 Galvanized
1095 Spring Steel
Steel A36
Steel A36, pickled and oiled
Steel A366/1008
Learn more about steel sheet metal.
Inconel 625
Nickel Alloy 200
Nickel Alloy 400
Titanium (Grade 2)
Titanium 6AI-4V (Grade 5)
Standard Sheet Thicknesses
Available Sheet Metal Finishes
Various material finishes are available for an instant online sheet metal quote. If you do not see the material finish combination you are looking for, please choose "Other" under the finish drop-down on your quote page and submit for an expert engineering review once you have specified features, tolerances, inspection needs, and quantities required.

Check out our finishing galleries to see examples of our standard finishes.
Available Sheet Metal Finishes
Minimal post-processing or treatment on parts is done.
The part surface is left with a smooth, matte appearance.
Anodize (Type II Or Type III)
Type II (MIL-A-8625, Type II) creates a corrosion-resistant finish. Sheet metal parts can be anodized in different colors—clear, black, red, and gold are most common—and are usually associated with aluminum. Type III (MIL-A-8625, Type III, Class 1/2 "hardcoat") is thicker and creates a wear-resistant layer in addition to the corrosion resistance seen with Type II.
Chem Film (Chromate Conversion Coating)
This sheet metal finish provides corrosion resistance and good conductivity properties. Chem film can be used as a base for paint and can leave surfaces yellow or gold. Adds very little thickness, about 0.00001"-0.00004." Chem film will conform to MIL-DTL-5541, TYPE I/II.
This is a sheet metal fabrication process where powdered paint is sprayed onto a part that is then baked in an oven. This creates a strong, wear- and corrosion-resistant layer that is more durable than standard painting methods. A wide variety of colors are available to create the desired aesthetic. See examples of our options in our powder coating finishes gallery.
Electroless Nickel Plating
A sheet metal fabrication process that provides uniform nickel coating which offers protection from corrosion, oxidation, and wear on irregular surfaces. The finished part will be brighter. Thickness starts at .0001" and this finish conforms to MIL-C-26074.
Gold Plating provides good corrosion and tarnish resistance with excellent solderability. Default application specification is MIL-G-45204 & ASTM B488, CLASS 00, 0, OR 1 (Thickness 0.00002" - 0.00005").
Silver offers high solderability and electrical conductivity but is susceptible to tarnish on sheet metal parts. Conforms to AMS QQ-S-365D. Thickness is about 0.00002"- 0.0003."
Get In-Depth Tips With Our Design Guide
Sheet Metal Design Guidelines
Feature
Description (MT = Material Thickness)

Feature

Description (MT = Material Thickness)

Feature

Minimum Hole to Edge Distance

Description (MT = Material Thickness)

Feature

Minimum Hole to Hole Distance

Description (MT = Material Thickness)

Feature

Minimum Bend Edge to Hole Distance

Description (MT = Material Thickness)

Feature

Minimum Feature to Countersink Distance

Description (MT = Material Thickness)

Feature

Minimum Countersink Depth

Description (MT = Material Thickness)

Feature

Description (MT = Material Thickness)

Feature

Description (MT = Material Thickness)
Applications and Advantages of Sheet Metal Fabrication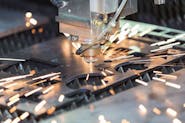 Rapid Tooling
Sheet metal can be quickly cut into 2D profile shapes and formed out of a variety of high-strength materials, making it perfect for rapid tooling.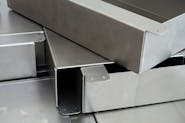 Rapid Prototyping
With lead times starting at 3 days, no minimum order volumes, and low-per-unit costs, rapid sheet metal is a great option for prototyping.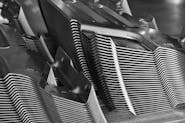 End-Use Production
Per-unit pricing lowers significantly in production volumes. Combined with end-use materials and high throughput, sheet metal fabrication is a well-known production method.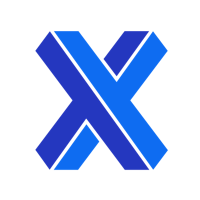 Ready to Get a Sheet Metal Fabrication Quote?
Free shipping available for domestic sheet metal orders ; learn more!
Why Use Xometry's Sheet Metal Fabrication Services?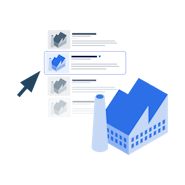 Endless Options
Choose from thousands of possible combinations of sheet metal materials, finishes, tolerances, markings, and certifications for your order.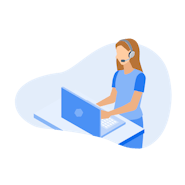 Easy to Use
Get your parts delivered right to your door without the hassle of sourcing, project management, logistics, or shipping.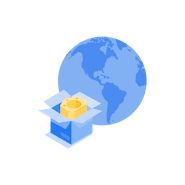 Vetted Network
We are ISO 9001:2015, ISO 13485, and AS9100D certified. Only the top shops that apply to become Suppliers make it through our qualification process.
Examples of Our Sheet Metal Fabrication Work
Video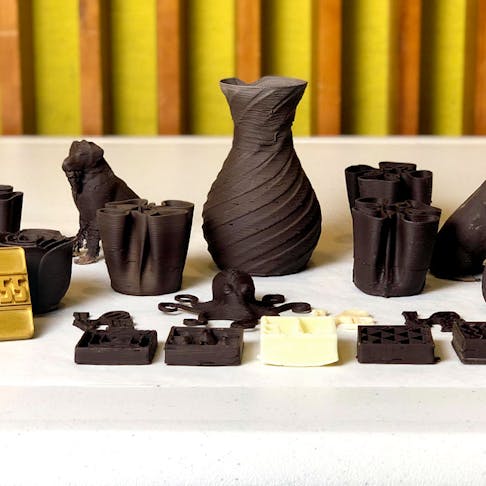 Article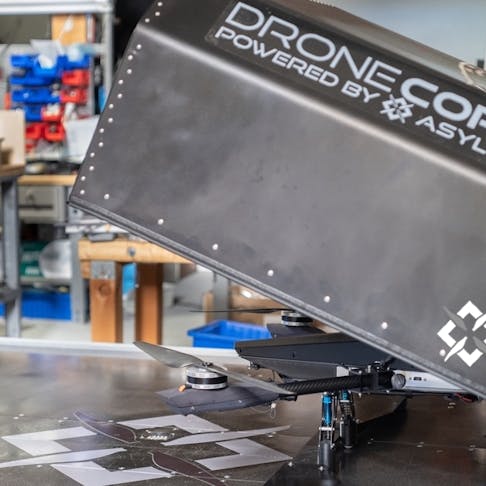 Article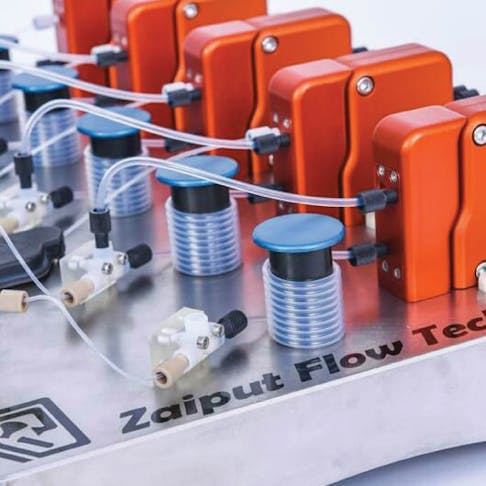 Sheet Metal Fabrication Near You