Assembly Services by Xometry
High quality assembly services for your production needs. Subject to availability. Xometry doesn't guarantee that we can provide this service at any given time.
Xometry provides integrated assembly services for various projects, big or small. Our diverse group of over 10,000 manufacturing partners has the expertise and ability to both manufacture and assemble your designs in a single service, including parts made with different manufacturing processes, materials, finishes, and other considerations. Customers can provide their own parts and commercial-off-the-shelf (COTS) hardware, or can let us source these parts to allow for a seamless inventory management process. Our assembly services include permanent and temporary assemblies for mechanical, electro-mechanical, cable-and-harness, and customer-defined projects, as well as additional secondary operations. Applications of Xometry's assembly services are truly customer defined – you want it built, and we say "will do."
Types of Assembly Services
Xometry can provide mechanical, electro-mechanical, box build, and cable-and-wire harness assembly services, depending on the need. Note that a given project can (and most often does) require a mix of these types, and Xometry is happy to oblige as long as the assembly is fully defined for the needs of fabricators in the form of parts files, assembly files, and attached technical drawings/notes. 
Note that Xometry does not manufacture circuits, PCB, PCBA, static-sensitive, or other highly-integrated electrical components, and as a result, will not fabricate your electrical assembly or electronic assembly from the ground up. Xometry can integrate electronic components into an upper-level designs as long as they are provided and noted in technical drawings and work instructions. 
Mechanical Assembly Services: Xometry's partners offer mechanical assembly services such as linkages, housings, gearboxes, jigs, fixtures, and a variety of other complex designs. Typical applications for mechanical assemblies include automotive and aerospace components, manufacturing equipment, food processing equipment, hand and power tools, and more. Threaded inserts, PEM inserts, welds, and other integrations on the part level can be instantly quoted and defined in Xometry's Instant Quoting Engine℠
Electro-Mechanical Assemblies: Xometry has extensive experience building electro-mechanical assemblies, such as those found in robotic systems, automated equipment, additive manufacturing systems, and medical devices. Though unable to manufacture PCBs and pure electricals, Xometry is happy to receive and integrate them into assemblies, ensuring proper functionality within the full system. Xometry's assembly facilities are equipped with ESD-safe workstations, soldering stations, and ESD-safe packaging options.
Cable and Wire Harness Assemblies: Cable and wire harnesses are vital to keeping electrical connectors organized and away from moving parts. Xometry will provide cable and wire harness assemblies for your project, ensuring clean, safe, and effective protection for cables and wires.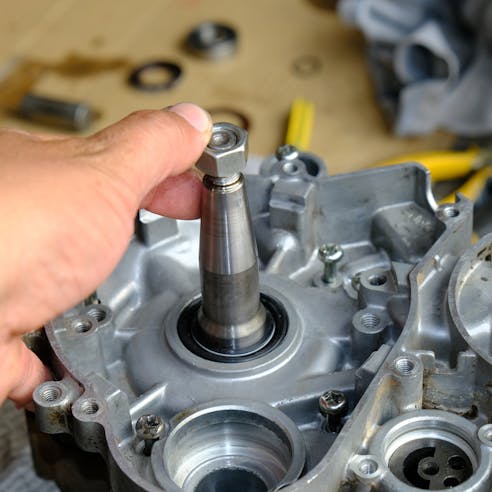 Assembly Capabilities
Work Instruction Review
Permanent Assembly
Temporary Assembly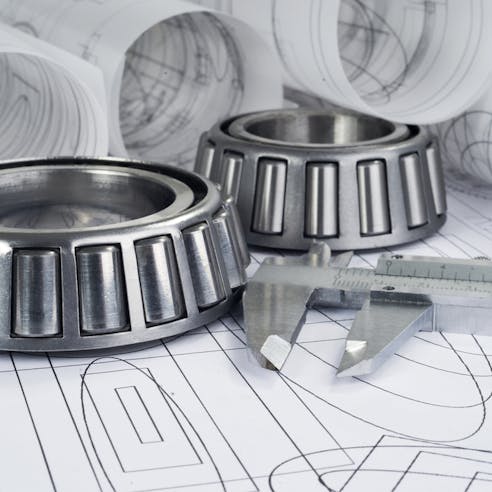 Work Instruction Review
Xometry can review and provide feedback on customer-provided work instructions and technical data packages. This included design for manufacturing and assembly feedback, COTS supply analysis, and solutions-oriented suggestions.
Permanent Assembly
Xometry can provide the following permanent assembly services on parts built with our manufacturing services: 
Welding
Brazing and soldering
Riveting
Adhesive joining
Coupling
And customer-defined permanent joining processes
Temporary Assembly
For projects requiring tear-down or replaceable parts, Xometry can provide the following temporary assembly processes:
Bolted joints
Screw joints
Press fits
Knuckle joints
Hinges
Pins
Electrical connectors
Snap fits
Cable ends 
Pressure fits
And customer-defined temporary joining processes.
Advantages and Benefits of Xometry's Assembly Service
Based on your program scope, including technology, volume, and packaging requirements, we will precision match capacity and technology requirements within our network of certified assembly partners.
Leverage in our in-house ISO 9001 manufacturing center and our partner network for nearly unlimited capacity.
Our experienced team of engineers will help you with every step of the process.
Optimize your supply chain by compartmentalizing design assistance, production, inspection, and additional services into one source at some of the most competitive prices.
Xometry offers industry-leading services such as CNC machining, sheet metal fabrication, 3D printing, and injection molding services, along with necessary quality assurance and inspection services and more to be a comprehensive supplier, manufacturer, assembler, and inspector of your project.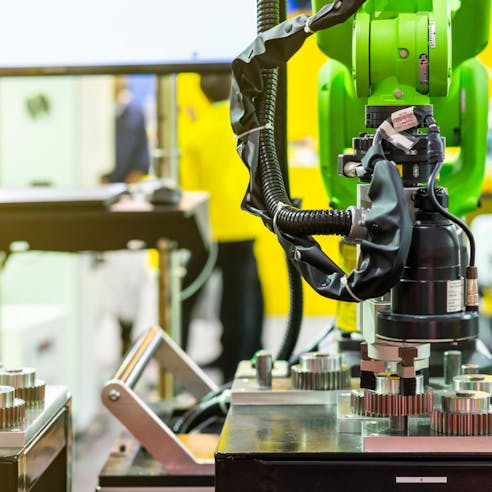 In Need of Assembly Services?
Assembly Inspection and QA
Standard Inspection
Formal Inspection with Dimensional Report
CMM Inspection with Dimensional Report
First Article Inspection Report (FAIR AS9102)
Source Inspection
Custom Inspection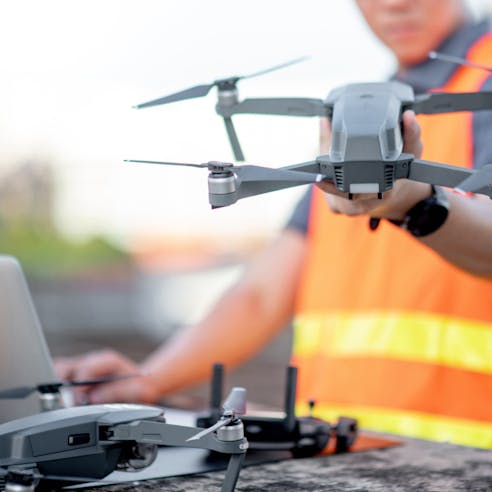 To learn more about each inspection type, see our Inspection Options page.
Xometry's Quality Assurance Lab will ensure that our team of quality engineers visually assess, document, and certify each part of your assembly, so you never receive defective products. Below is a list of our certifications and registrations that allow us to manufacture even the most demanding of projects:
ITAR Registered
ISO 9001:2015
ISO 13485:2016
AS9100D
ISO 2768 compliant
UL
ISO 7 and 8 Medical Clean Room
NADCAP
To learn more about our Quality Assurance, see Xometry's Quality Assurance page.
Here Is The Best Way To Request Turnkey Assembly Services Using Xometry
Please follow these steps to the best of your ability to make assembling your project as fast and accurate as possible**.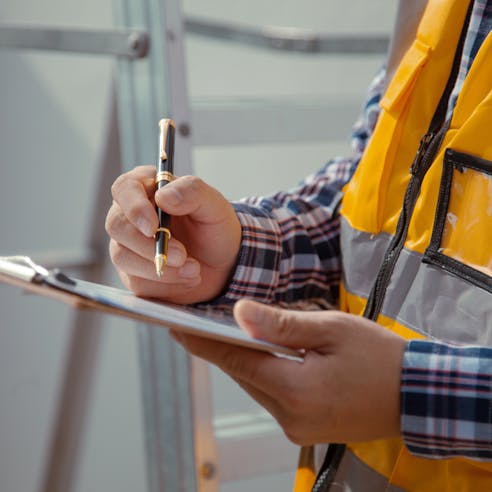 Upload your 3D CAD file(s) to our Xometry Instant Quoting Engine℠ as you would normally do for a quote. Please include all parts files, the final assembly file, work instructions, and any technical documentation necessary.
Specify as much as you can by clicking "Modify Part" on the part line item. Include notes about locations of joints, joining needs, and application-specific requirements. Also include specifics about materials, tolerances, and finishes for each part, if applicable.
Ensure both a final assembly file and necessary technical drawings are attached, as well as any inspection templates (if applicable).
In the upper left-hand corner of the quote summary, click "Add Certifications" and check any appropriate requirements for ITAR/EAR or other certifications.
If the quote has moved to "Manual Quote Required," please submit the manual quote.
If the quote is still in an auto-quoted state, please contact your Xometry account representative or support@xometry.com with a message for us to finalize the quote for the final assembly.
**Alternatively, you can submit a zipped technical package to your sales lead or support@xometry.com. A representative will reach out to ensure we have all the details and requirements for making your project successful.
Assembly Case Studies
Below are examples of how Xometry implements a wide variety of manufacturing techniques into a single assembly service for our customers.
BMW Custom Assembly Tooling
Nexa3D's Ultrafast XiP Desktop 3D Printer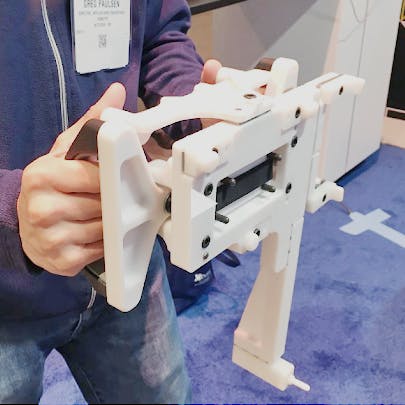 BMW Custom Assembly Tooling
Global automotive manufacturer BMW asked Xoemtry to create custom conformal fixtures for their South Carolina manufacturing facility. They uploaded the parts and final assembly files into Xometry's Instant Quoting Engine℠, leveraging our network of over 10,000 manufacturing partners to source, fabricate, and assemble each part in the exact material and finish needed for the fixture. Xometry's partners implemented 3D printing services, CNC machining services, and urethane casting services to produce the multi-material project and assembled them to BMW's exact specifications, which resulted in an application error decrease to under 4% and a 25-50% lighter design. If interested, read more about BMW's assembly experience with Xometry.
Nexa3D's Ultrafast XiP Desktop 3D Printer
Nexa3D paired with Xometry to bring their new Ultrafast XiP desktop 3D printer to market on time by offloading their manufacturing, assembling, and product development needs. Xometry helped at every step of the process, providing aluminum sheet metal parts, CNC machined parts, and molded nylon and ABS components, as well as leveraging our engineering team to solve emerging challenges with the manufacturing and optimization process. With Xometry's help, Nexa3D obtained a full development pathway for sourcing, building, and assembling their innovative printer for customers without intensive in-house leg work on their end. If interested, read more about Nexa3D's assembly experience with Xometry.
Why Choose Xometry for Assembly Services?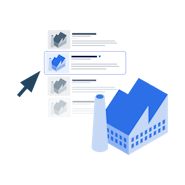 Endless Options
Choose from millions of possible combinations of materials, finishes, tolerances, markings, and certifications for your order.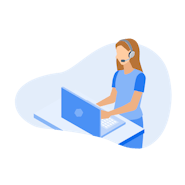 Easy to Use
Get started with our easy-to-use platform and let our experts take care of managing the project from locating the right manufacturing partner to delivery logistics.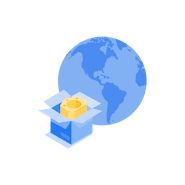 Vetted Network
We are ISO 9001:2015, ISO 13485, and AS9100D certified. Only the top shops that apply to become suppliers make it through our qualification process.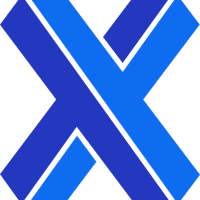 Require Assembly Services?