Overmolding Service
High Quality Process for Pilot Runs, Low-Volume Production, and Bridge Tooling
Custom Overmolding With Xometry
Need overmolded parts that are truly custom? You have come to the right place. Xometry delivers high-quality, on-demand injection molding for prototypes and production parts.
Simply put, the overmolding process lets you combine multiple materials into one part. One material, usually a thermoplastic elastomer (TPE/TPV), is molded onto a second material, which is often a rigid plastic. Think about your toothbrush handle where the single piece has both rigid and rubbery components. It's a great way to make plastic parts perform and look better. For a complete list of our thermoplastic elastomer and rigid plastic material choices, please see our injection molding capabilities page.
Xometry takes a "have it your way" approach to all types of injection molding, no matter your level of experience. We specialize in complex projects, including those requiring side action or hand loaded inserts. Our goal is to provide a long-term overmolding solution, moving beyond rapid prototyping, with dedicated overmolding project managers and engineering experts to communicate through all project stages from design to production. We offer molding solutions for every industry, including medical injection molding, and both US and China injection molding services.
Xometry's Overmolding Finishes
Range of finishes from Grade 3 diamond / high polish to 320 stone low polish. Finishes include: SPI A-1 SPI A-2 SPI A-3 SPI B-1 SPI B-2 SPI B-3 SPI C-1 SPI C-2 SPI C-3 SPI D-1 SPI D-2 SPI D-3
No secondary polishing or grinding. Part will show tooling marks.
Xometry can match other mold textures upon request.
Overmolding Design Tips
Wall thicknesses between 0.060" to 0.120" (1.5 mm-3 mm) generally provide the best bonding.
Keeping radii between 0.020" or 0.5mm minimum in corners reduces localized stresses.
If the part requires the use of thick TPE sections, they should be cored out to minimize shrinkage problems, reduce the part weight and lower cycle time.
Avoid deep or un-ventable blind pockets or ribs in your design.
Use gradual transitions between wall thickness to reduce or avoid problems with flow (back fills, gas traps, etc.)
The TPE/TPV should be less thick than the substrate to prevent warpage, especially if the part is flat, long, or both.
Overmolding needs mechanical or chemical bonding to the substrate, so your overmold material choices should enable this.
Use the 3D viewer above to preview Xometry's part rendering features.
Other Types of Injection Molding at Xometry
Thermoplastic Injection Molding
Xometry delivers top quality plastic injection molded parts in as little as 10 business days. Our Manufacturing Partner Network can help you design and manufacture tools, dies, and molds for rapid tooling for prototyping to advanced mold making for production runs. Full injection molding capabilities including insert molding, unlimited undercuts, and internal/external threads are available.
Xometry now also offers insert molding as part of its injection molding capabilities. We can even use our CNC machining services to produce custom metal and plastic inserts to integrate into the part. For a free insert molding design review and quote, upload your CAD files. Our expert team of injection molders will get back to you within 24 hours.
Range of Mold Making Options
Our vetted network of partners allow us to quickly convert your 3D part data into a high-quality injection mold at top speed. We offer services from design and manufacturing for tools, dies, and molds for prototyping and production runs. Plastic blow molds, aluminum and steel tooling, 2-shot and 3-shot molding are also available. And with Xometry, you own your own tools, so our partner network also offers mold maintenance services.
Why Choose Xometry for Overmolding?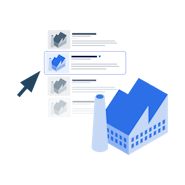 Endless Options
Choose from millions of possible combinations of materials, finishes, tolerances, markings, and certifications for your order.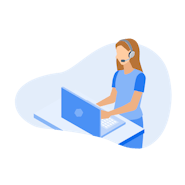 Easy to Use
Get your parts delivered right to your door without the hassle of sourcing, project management, logistics, or shipping.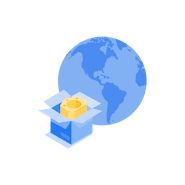 Vetted Network
We are ISO 9001:2015, AS9100D, and ISO 13485 certified. Only the top molding shops that apply to become Suppliers make it through our qualification process.
Ready to get started on your custom overmolding quote?