China Injection Molding Service
High-quality injection molded parts made in China | $500 off your first mold | Take the complexity out of molding in China with Xometry's managed service
Custom Injection Molding in China With Xometry
Xometry's highly-vetted overseas network of plastic injection mold manufacturers in China makes high-quality parts to spec and can meet a range of budget and lead time needs. Our US-based team handles the communication with the Chinese injection molding facility and fully manages your order from quote to delivery. If you want US injection molding, we have that as an option as well. Simply specify the geography you want on the quoting form.
Services offered in China include:
ISO 13485 and ISO 9001 registered facilities
ISO Class 8 and Class 7 cleanroom environments
Overmolding, insert molding, family molds, assembly, and post-mold heat staking
Part sizes ranging from micro to 300 square inches
We help you navigate the complexities of injection molding in China. Our skilled team of engineers:
Understands your end-use (prototype, saleable, low to high volume) and helps identify the right manufacturing solution
Works with you to find the right Chinese supplier based on your unique needs
Manages all communication with the overseas supplier so you don't have to. We have team members on the ground in China to help manage your project
For your free quote and design-for-manufacturability feedback, please upload your CAD file, or download our Injection Molding Design Guide or e-book. We want to earn your business. If you get a lower injection molding quote, send it to us and we will try to beat it.
Xometry's Chinese Injection Molding Services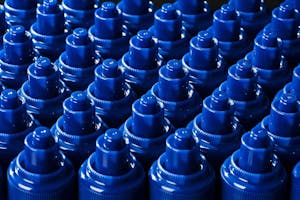 Custom Plastic Injection Molding Service
Get custom plastic molded prototypes and production parts in as few as five business days. We provide expert engineering reviews and $500 off your first mold. Dozens of materials and finishes are available.
Custom Plastic Injection Molding Service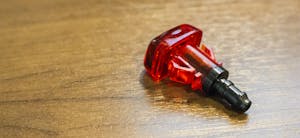 Overmolding Service
High Quality Process for Pilot Runs, Low-Volume Production, and Bridge Tooling
Overmolding Service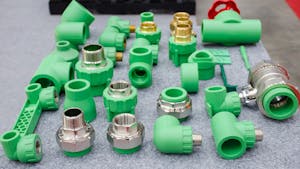 Insert Molding Service
Make Strong, Functional Prototypes and Production Parts With Insert Molding
Insert Molding Service
Frequently Asked Questions About China Plastic Molding
Will I get finishing certs when my molded parts are made in China?
No. Xometry does not provide finishing certs for parts that are made in China.
Is there a quality difference in parts that are made in the US vs parts that are made in China?
Does Xometry collect duties and tariffs?
Yes. Duties and tariffs are included in your part price. You are not required to pay any additional fees.
Does Xometry inspect parts from China?
Injection Molding Finishes Available in China
Moldmaker's choice of finish. Typically SPI B-3 to D-3 depending on geometry and drafts. Interior, non-cosmetic faces, are typically as-machined.
Range of finishes including matte, swirls, lines, and patterns. Finishes include: MoldTech - MT11010 MoldTech - MT11020 MoldTech - MT11030 MoldTech - MT112XX MoldTech - MT114XX MoldTech - MT116XX
Range of finishes from Grade 3 diamond / high polish to 320 stone low polish. Finishes include: SPI A-1 SPI A-2 SPI A-3 SPI B-1 SPI B-2 SPI B-3 SPI C-1 SPI C-2 SPI C-3 SPI D-1
No secondary polishing or grinding. Part will show tooling marks.
Xometry can match other mold textures upon request.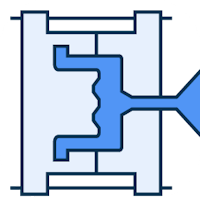 Ready to get started on your China plastic injection molds quote?
Xometry's Chinese Plastic Injection Molding Services Include:
Single, multi-cavity, and family mold options
Press availability from 50 to 1,100+ tons
Part inspection, including FAI and PPAP options
Free online file upload and quote submission
Quotes with design for manufacturing (DFM) feedback within 24 hours
Large domestic partner network and international options
Insert molding and overmolding