Production Molding Service
Get high quality tooling parts produced with world-class lead times while Xometry's project managers work with you to meet your high-volume production needs.
Production With Xometry
We are here to provide personalized support with getting projects off the ground and see them through to their final vision! We understand that fully realizing a product demands volume, strict schedules, logistics, and reasonable pricing.
Our production injection mold tooling services complement many of our other services, such as prototype molding and bridge tooling, which our customers use to get to a production-ready stage. Below are just some of the advantages you can expect by working with Xometry on your high-volume production needs:
Your project managed: We remove the headaches caused by handling all the complexities related to high-volume production. Leave the sourcing, tool design, fabrication, problem-solving, logistics, and more to us!
Effective communication: Avoid the commotion of dealing with many different contact points to get the answers you need. A team of project managers and industry experts will be dedicated to you to keep communication simple and work to build a lasting relationship from start to finish!
World-class lead times: Our manufacturing network enables us to offer some of the fastest possible lead times in the industry. Our broad reach and capabilities allow us to optimize your production path to hit milestones in a matter of weeks, not months.
Industry experts: With experts in medical, automotive, aerospace, and more, our experts are here to provide robust support. Our team members will use their experience to guide you to success and help avoid common pitfalls.
Certifications and quality: We offer ISO 9001, AS9100, ISO 13485, UL, ITAR, and ISO 7 and 8 Medical Clean Room molding. We can also incorporate FAI, control plans, PPAP, and IQ OQ PQ to suit your project needs.
Use the 3D viewer above to preview Xometry's part rendering features.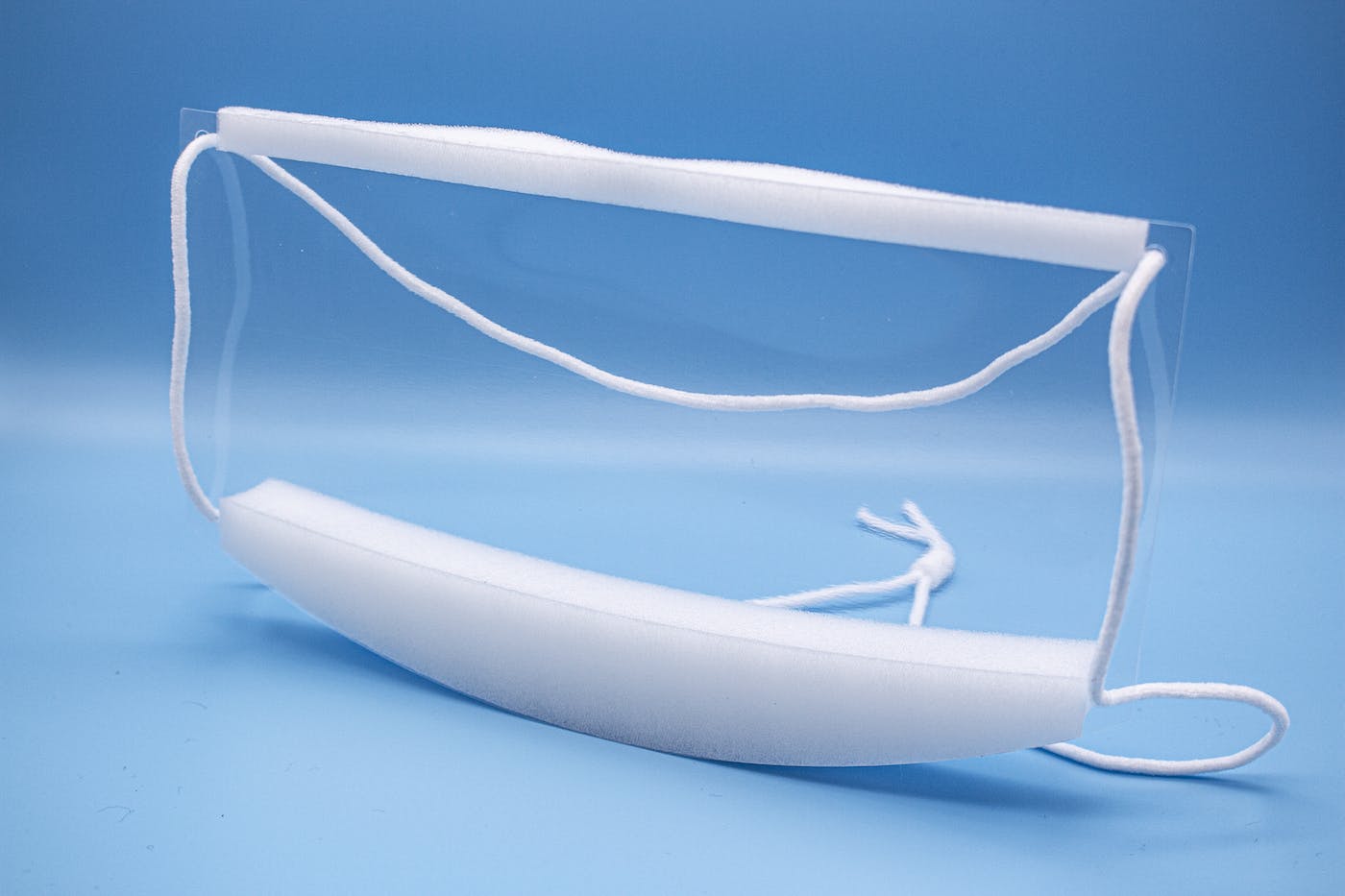 Case Study: Xometry's Supply Chain Solutions Help ClearMask Assemble and Distribute Millions of Masks
The ClearMask™ is a fully transparent, FDA-cleared surgical mask produced by Maryland-based medical company ClearMask LLC that provides strong protection while improving communication and human connection. ClearMask used Xometry to scale up the production of their product by millions of masks, which has increased safety and quality of care during the fight against COVID-19.
Read the Full Case Study
How It Works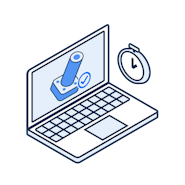 Start A Quote
Upload your files to the Xometry Quote Engine. Our team will consult with you to ensure your specifications, lead time, and price fit your project needs. We will provide a DFM report for approval before kicking off tooling.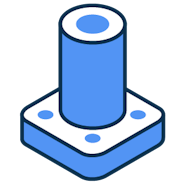 T1 Sample Approval
Once your project is kicked off we will build a high-quality injection mold. After the mold is created we will send out part samples, called T1s, for approval.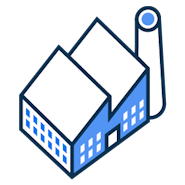 Production Begins
Once samples are approved, we move forward with production and deliver parts. You own your tool and can easily re-order as needed to meet demand.
Ready to get started on your molding project?
Production Tooling Advantages
While a production tool may be more of an investment when compared to tooling optimized for prototyping or limited volume production, it is good to understand what sets them apart. Xometry and its manufacturing partners incorporate industry-leading techniques and processes with its high-volume injection mold tooling. The chart below offers a quick comparison to our other tooling services and helps highlight some of the advantages typically associated with a tool designed for high-volume production.
Table: Injection Molding Tool Level Comparison
Capability
Production Tool
Bridge Tool
Prototype Tool

Capability

Gating - Edge, fan, direct

Production Tool

Bridge Tool

Prototype Tool

Capability

Production Tool

Bridge Tool

Prototype Tool

Capability

SPI-A, -B, -C, and -D surface finishes

Production Tool

Bridge Tool

Prototype Tool

Capability

Mold-Tech and custom mold texturing

Production Tool

Bridge Tool

Prototype Tool

Capability

Gating - Hot runners / hot manifold systems

Production Tool

Bridge Tool

Prototype Tool

Capability

Engineered materials including filled abrasive materials

Production Tool

Bridge Tool

Prototype Tool

Capability

Production Tool

Bridge Tool

Prototype Tool

Capability

Production Tool

Bridge Tool

Prototype Tool

Capability

Production Tool

Bridge Tool

Prototype Tool

Capability

Gating - Sequential valve gates

Production Tool

Bridge Tool

Prototype Tool

Capability

Automatic lifters and slides

Production Tool

Bridge Tool

Prototype Tool

Capability

Production Tool

Bridge Tool

Prototype Tool

Capability

Simulated mold flow / knit analysis

Production Tool

Bridge Tool

Prototype Tool

Capability

Repeatable high-volume production runs

Production Tool

Bridge Tool

Prototype Tool

Capability

Production Tool

Bridge Tool

Prototype Tool
✔️ = Typical or suitable at high-volume
-- = Not typical or recommended at high-volume
Quality & Certifications
Xometry is ITAR-registered and certified to ISO 9001:2015, AS9100D, and ISO 13485:2016. Our diverse manufacturing suppliers have the certifications you require.
ITAR Registered
ISO 9001
AS9100
ISO 13485
ISO 7 & 8 Medical Clean Room
Material Traceability
PPAP, Formalized Inspections, FAIR, IQ/OQ/PQ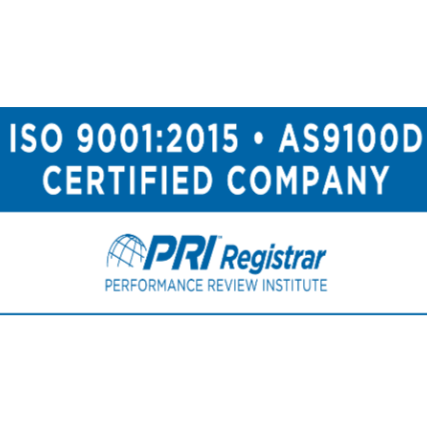 Additional Molding Services Available at Xometry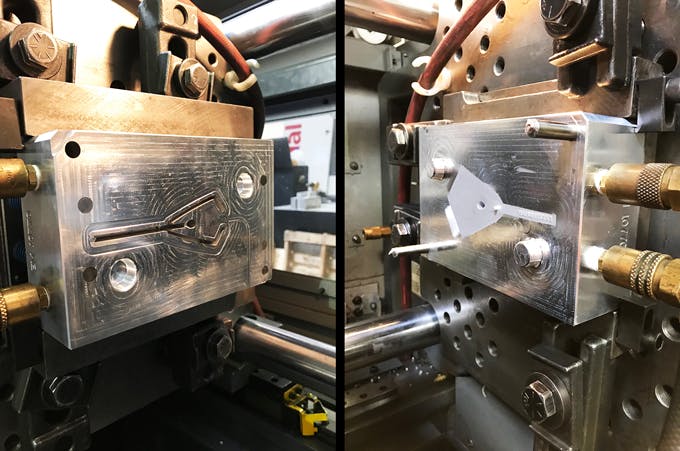 Prototype Injection Molding Service
Get your project off the ground with production quality parts in as few as 10 business days. Low-cost tooling, no minimums, and dozens of material and finishing options allow you to quickly validate your product and set you up for production runs. Subject to availability. Xometry doesn't guarantee that we can provide this service at any given time.
Prototype Injection Molding Service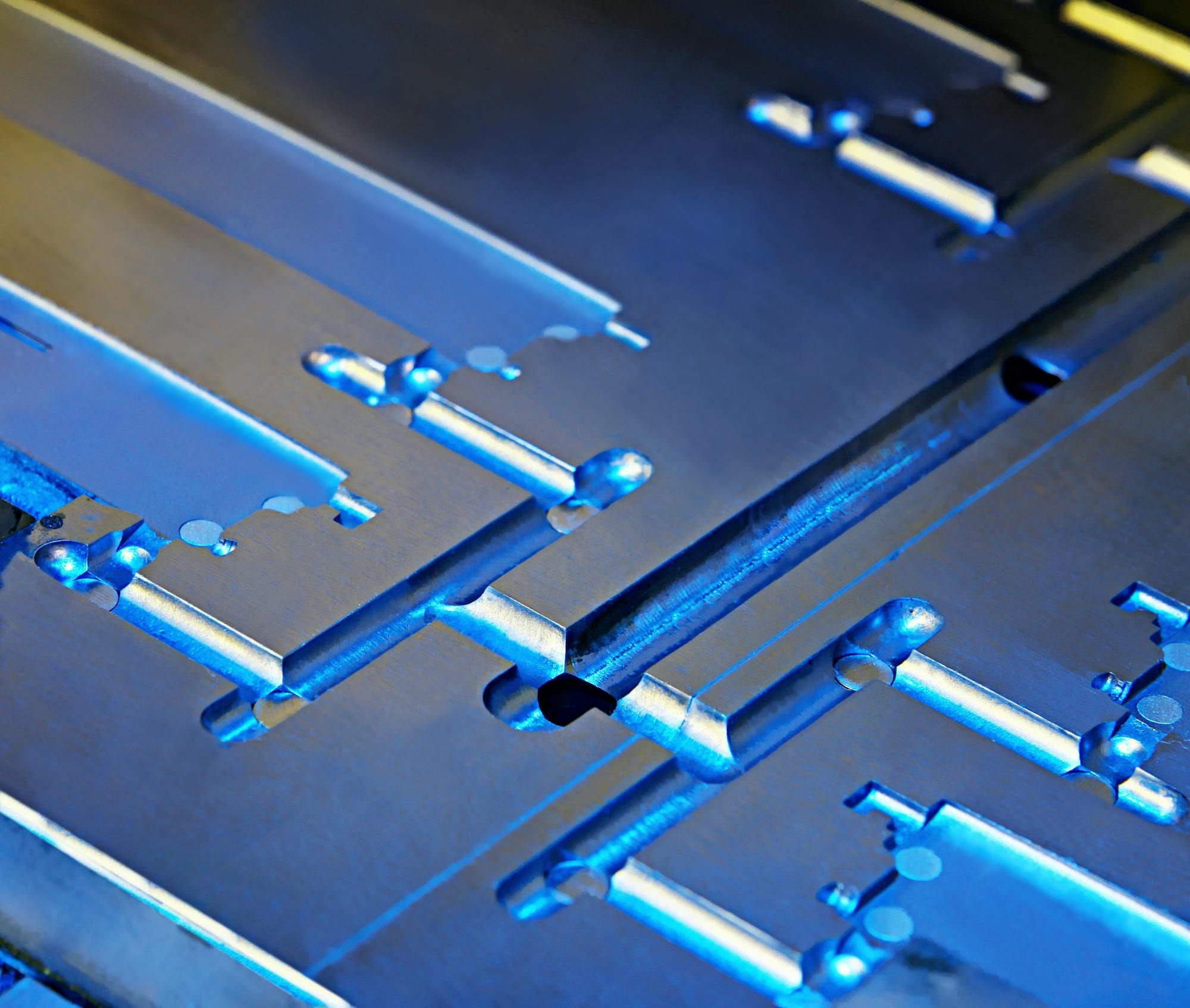 Bridge Molding Service
Ready to start scaling production or need parts in hand quicker than your production tooling lead time? Our bridge tooling services will help you bridge the gap between the initial stages and high-volume production.
Bridge Molding Service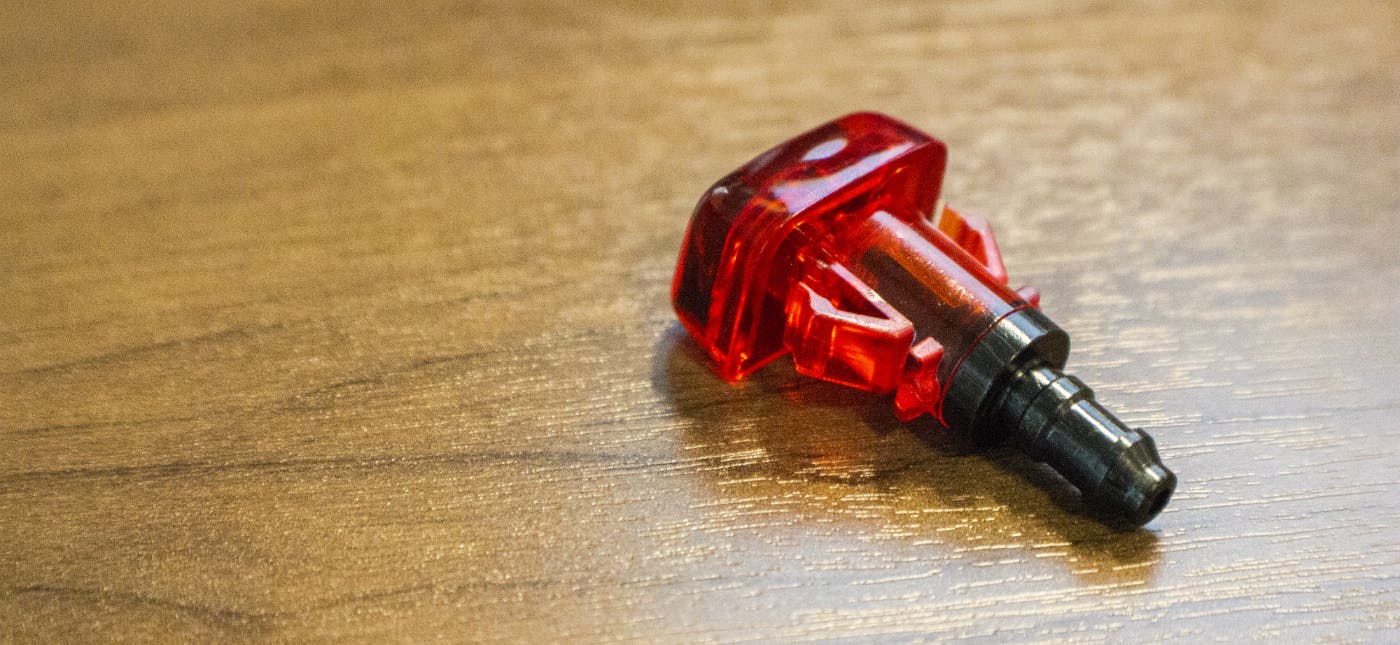 Overmolding Service
High Quality Process for Pilot Runs, Low-Volume Production, and Bridge Tooling
Overmolding Service
What industries use injection molding?
Injection molding is used across various industries, including aerospace, medical devices, consumer goods, energy, electronics, automotive, robotics, toys, and more.
What is the lead time for remaining parts?
After your tool has been made and samples have been approved, production will commence. The average lead time to produce the remaining parts in the run is 10-15 days.
What materials are available?
Can I run multiple materials or colors in the same mold?
Yes, most of the time, if they're in the same family of resins (i.e., two grades of ABS). We can also run different colors of the same material in the same mold. Changing to glass-filled or drastically different materials may present some potential concerns, which our engineers will be happy to work with you on. A purge charge is added to your order when changing materials or colors in the same order.
At Xometry, our customers own their injection mold tools! After a run is complete, the tool will remain at our facilities. Tools can be shipped to you upon request; however, you will be responsible for any associated shipping and packaging costs. Our engineers will work with you regarding tool compatibility with your equipment if you're unsure.
How much will shipping cost?
Exact shipping costs are calculated once the order is kicked off. We need to determine the facility and location from which the parts will ship and work out the size, weight, and packaging requirements. We can ship on a provided DHL, UPS, or FedEx shipping account or provide a shipping quote on our account.
What is the process after ordering?
After receiving the order, the statement of work is reviewed by one of our manufacturing engineers. A case manager is assigned, and an appropriate manufacturing supplier is identified. A comprehensive DFM/PEG report is created and provided for approval. Upon approval, tooling and mold production is commenced. T1 samples are produced and shipped for approval. Upon approval, production begins.
Why Choose Xometry for Your Tooling Needs?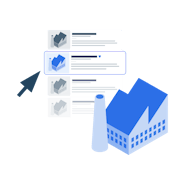 Endless Options
Choose from millions of possible combinations of materials, finishes, tolerances, markings, and certifications for your order.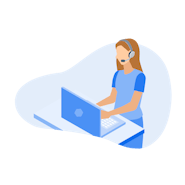 Expert Help
Our experts help get your parts delivered right to your door without the hassle of sourcing, project management, logistics, or shipping.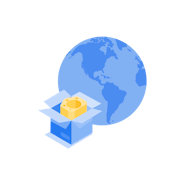 Vetted Network
We are ISO 9001:2015, ISO 13485, and AS9100D certified. Only the top shops that apply to become Suppliers make it through our qualification process.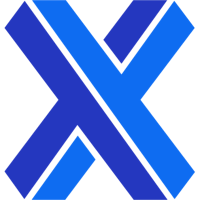 Download the injection molding design guide