Design Guide: Injection Molding
Read this design guide to help you understand materials, finishes, and important design-for-manufacturability considerations.
Download the Guide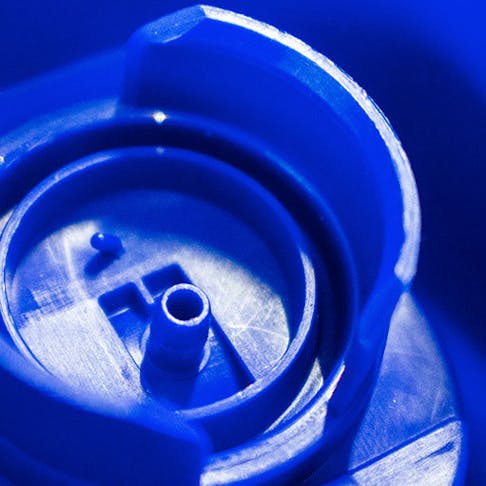 Plastic injection molding is one of the most cost-effective ways to build functional prototypes and end-use parts. Optimizing custom part designs for injection molding requires a thorough understanding of the process and outcomes. In this ebook, you'll learn about common molding resins, special molding terms you should know, and most importantly, how to optimize your part with undercuts, even walls, drafts, and more.
About Xometry
Xometry delivers high-quality, on-demand injection molded parts. Injection molding is the cheapest process to make a plastic part at scale by offering consistent quality for mid-to-high volume manufacturing. Molding also has the highest variety of materials, colors, and configurations compared to CNC machining or even 3D printing. Beyond materials, injection molded parts can have custom cosmetics, polishes, or surface textures.
Xometry takes a "have it your way" approach to molding. We specialize in complex projects, typically requiring side action or hand loaded inserts. Our goal is to provide a long term solution, moving beyond rapid prototyping, with dedicated project managers and engineering experts to communicate through all project stages from design to production.

Serena Ngoh
I write about Xometry and all things manufacturing. You might also see me hosting webinars, designing infographics, producing videos, and working directly with customers to tell their manufacturing success stories.