Online Waterjet Cutting Service
Instant Quotes and Cost-effective, On-demand Fabrication | Free Standard Shipping on All US Orders
High Quality Waterjet Cut Parts
Waterjet cutting, also known as water jet or abrasive waterjet cutting, is one of Xometry's fabrication processes. It directs a high-pressure jet of water and an abrasive substance to cut materials for industrial applications such as machine part manufacturing. Modern water jet cutters are controlled by CNC (Computer Numerical Control) systems running G-code to position the water jet nozzle and increase accuracy. Important benefits of waterjet cutting with an abrasive substance include the ability to cut metals, plastics, foam, composites, and more without increasing the material surface temperature and compromising the internal structure of the material (no Heat Affected one, or HAZ); the ability to cut sharp corners, holes, and complex shapes with small inner radii; fast turnaround rates; and minimal material waste thanks to the precise cutting and the narrowness of the nozzle.

Our custom water cutting service offers a cost-effective and on-demand solution for your manufacturing needs. Xometry's sheet cutting and sheet metal cutting services range from low-volume prototypes to high-volume production runs. Xometry also offers a laser cutting service and a plasma cutting service.
You can get an instant quote from a 3D CAD file or DXF file in our Instant Quoting Engine.
Xometry's Powerful DXF Quoting Tools
When it comes to sheet, we can't be beat. The Xometry Instant Quoting Engine is equipped with various features to ensure your sheet cutting quotes are quickly generated, straightforward, and unbeatable. In addition to 3D CAD, one of the most commonly used formats for waterjet cut parts are 2D DXF. We made sure to include extensive features and support for the format. Below are a few of the key elements we've incorporated to offer you the most optimal DXF quoting experience for your waterjet cut parts:
Automatic DXF File Repair -- Common issues found in DXF files are automatically fixed when detected.
2D DXF File Viewer -- Our built-in vector based DXF viewer makes it quick and easy to review your uploaded designs.
Simple Material Selections -- Only see the sheet thicknesses applicable to your chosen material through easy to use drop-down menus.
Nested DXF File Support -- Upload a single pre-nested DXF file containing multiple components to consolidate your line items and receive discounted family pricing.
Use the 3D viewer above to preview Xometry's part rendering features.
Xometry's Sheet Cutting Service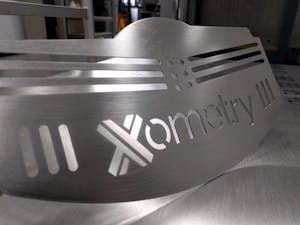 Sheet Cutting Services
Upload your CAD files to get an instant quote for laser cutting or waterjet cut prototypes and production parts. No minimums. Get parts in days and free standard shipping on all US orders.
Sheet Cutting Services
Waterjet Cutting Materials
Xometry offers a comprehensive selection of waterjet materials in various thicknesses for cutting.
Metals alloys, up to 1" thick
Mechanical plastic
Acrylic (Plexiglass)
Foam
Rubber and Gasketing
Wood and MDF
Carbon Fiber Composite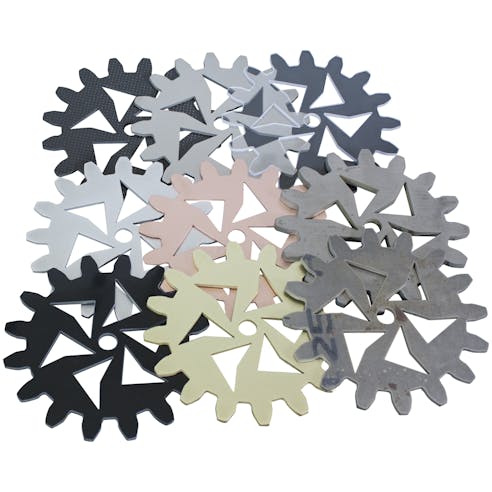 Standard Sheet Thicknesses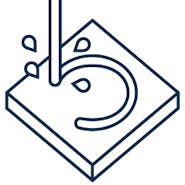 Blank Preparation
Waterjet can cut virtually any material, making it perfect for preparing material blanks to near-net shape.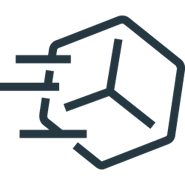 Rapid Prototyping
The range of materials available, low cost per unit, and speed of production makes waterjet a great option for prototyping.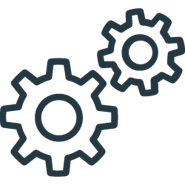 End-Use Production
Large format cutting, vast material options, and high throughput have made waterjet a favorable technology for end-use parts.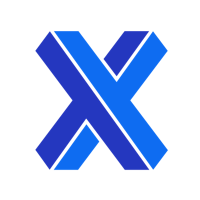 Ready to get started on your waterjet quote?
Free shipping available for domestic waterjet orders ; learn more!
Advantages of Waterjet Cutting
Similar to CNC machining, sheet metal processes produce highly durable parts well-suited for both functional prototypes and end-use production.
All sheet metal parts are built on-demand and with lower setup costs compared to CNC Machining. Depending on your needs, order as little as a single prototype up to 10,000 production parts.
Combining the latest cutting, bending and punching with automated technologies, Xometry provides instant sheet quotes and completed parts in as little 12 business days.
Choose from a variety of sheet metals across a wide range of strength, conductivity, weight, and corrosion-resistance.
Waterjet Cutter General Tolerances
Description
General Tolerance

Description

General Tolerance

For full details on tolerances offered by Xometry's sheet cutting service, including edge to edge tolerance and taper, please consult our manufacturing standards.

Description

General Tolerance

Thickness tolerances are determined by the material blank.

Description

Minimum Recommend Part Size

General Tolerance

Description

General Tolerance

2X material thickness with a minimum of 0.125"

Description

General Tolerance

Description

General Tolerance

Waterjet parts will have a vertical striation on the edges and may show a slight taper.
Design Guide: Laser and Sheet Cutting
We've compiled our best tips into this guide to help you understand laser and sheet cutting processes, how to prepare your files, important design considerations for optimizing your parts for manufacturing, and information about Xometry's sheet cutting services.
Read the Full Case Study
Overview: What is Waterjet?
The Basics Of Waterjets
A waterjet cutter, also called a waterjet, is an industrial cutting device used for the fabrication of flat-cut parts. Using a nozzle to focus water into a high-pressure stream, a waterjet can be used to cut semi-soft materials like rubber, foam, or wood. Abrasive granular substances can be added to the jet in order to cut harder materials like aluminum and sheet metal.
How Waterjets Work
A waterjet is connected to a high-pressure pump, which pushes water through specialized tubing and then expels it from the nozzle at a focused volume and a velocity of up to 900 m/sec. The perfect ratio of velocity and volume is what allows the waterjet to maintain its unique high-pressure cutting stream.
In the case of abrasive waterjet cutting, the abrasive substance (often garnet or aluminum oxide) is combined with the water in a chamber near the nozzle, and the mixture is then ejected in a thin water stream.
A waterjet is given great accuracy and repeatability by CNC technology, which is able to reliably manage the movement of the nozzle and water. Software and hardware in waterjet platforms can reduce taper for more vertical edges on thicker materials.
Why Use Waterjet Cutting For Your Parts?
Waterjet cutting does not warp or alter the structure of the material being cut, as a laser or more traditional cutting tool sometimes does. It is also is capable of very fine and complicated shapes. Additionally, a waterjet's precision cuts do not require sanding or grinding, and it produces no byproducts that might harm human operators or the environment — unlike laser cutting and plasma cutting. The water can also be recycled, reducing waste and cost while increasing energy efficiency.
CNC waterjet cutters can be used on almost any material, and are easily adjusted from pure water cutting to abrasive water cutting. This makes them an adaptable tool for many industries.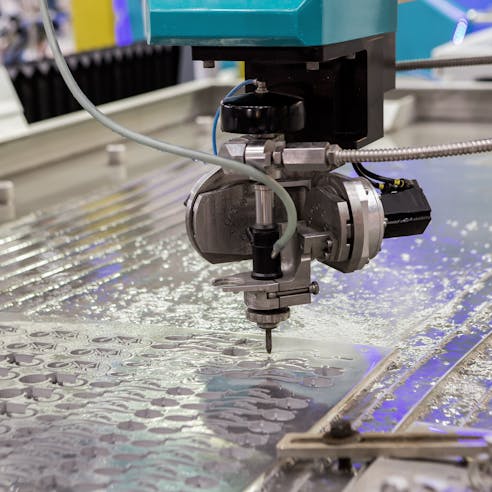 Why Choose Xometry for Waterjet Cutting?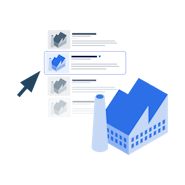 Endless Options
Choose from millions of possible combinations of materials, finishes, tolerances, markings, and certifications for your order.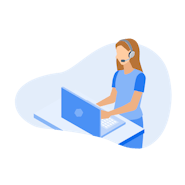 Easy to Use
Get your parts delivered right to your door without the hassle of sourcing, project management, logistics, or shipping.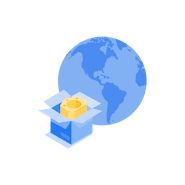 Vetted Network
We are ISO 9001:2015, ISO 13485 and AS9100D certified. Only the top shops that apply to become Suppliers make it through our qualification process.
Did you know we have a sheet metal design guide?