Design Guide: Laser and Sheet Cutting
We've compiled our best tips into this guide to help you understand laser and sheet cutting processes, how to prepare your files, important design considerations for optimizing your parts for manufacturing, and information about Xometry's sheet cutting services.
Download the eBook Here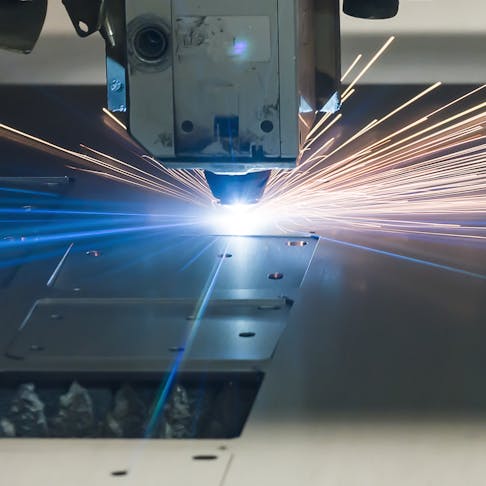 Table of Contents
1. Introduction
What is Sheet Cutting?
Sheet Cutting Methods Laser Cutting, Waterjet Cutting, Plasma Cutting
2. Preparing a File for Sheet Cutting Raster vs. Vector
File Optimization and Guidelines
Removing Excess Information
Converting Text
Common Issues and Errors Scale
File Types
3. Design Guidelines For Cut Features General Tolerances
Kerf
Distance Between Features
Minimum Detail Sizes
Notches and Slots
Assembly Features
Designing Text For Cutting
Text and Graphics For Engraving
Standard Sheet Thickness
4. Materials and Post-Processing Standard Materials
Finishes Inserts
Part marking
5. Quick Reference Sheets
About Xometry
Xometry offers instant pricing for manufacturing, including precision CNC Machining, 3D Printing, injection molding, and Urethane Casting services. Xometry also provides live engineering support from our team of experts. Upload a 3D CAD file to get an instant quote.

Team Xometry
This article was written by various Xometry contributors. Xometry is a leading resource on manufacturing with CNC machining, sheet metal fabrication, 3D printing, injection molding, urethane casting, and more.