Laser Tube Cutting Services
Xometry provides tube laser cutting for metal and non-metal tube and pipe of various geometries.
Laser tube cutting is the process by which tube stock material is selectively cut to form various shapes, holes, designs, and/or channels using a controllable precision laser. The stock material (tube/pipe) is held in a controllable lathe, where the tube will rotate in line with the design specifications as the laser makes cuts. Laser tube cutting can create through-holes of any shape as small as the wall thickness of the material, and is also often used to cut channels that allow for easy bending and welding of the tube for angled tubing. 
Xometry offers an extensive range of laser tube cutting services on both metal and non-metal materials (plastics, specialty materials, etc.). Laser types utilized include fiber laser or CO2 lasers depending upon the material and application, allowing for very tight tolerances (plus or minus 0.005" or less) and the ability to cut through wall thicknesses up to 3/16 ". Using Xometry's online quote engine, it is simple to start a quote for your next laser tube cutting project.
Our project managers and experts personally review and manually quote each laser tube cutting project to ensure we meet your unique needs while providing a fast and easy manufacturing experience.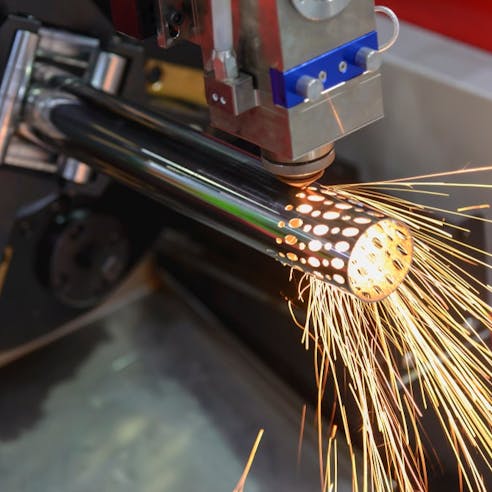 Types of Laser Tube Cutters
The main types of laser tube cutting machines vary based on application and laser type. Combination tube/flat sheet laser cutters are one of the most common machines used for laser tube cutting, but are generally used for smaller jobs and are multipurpose machines (i.e. they can also cut flat sheet parts). Self-contained laser tube cutters are dedicated tube cutting systems that are only specified for tube cutting applications, where they can work with nearly any tube shape (round, rectangular, octagonal, etc.) in long stock lengths (3+ feet or more).
Laser tube cutters can use fiber lasers or CO2 lasers based on the needs of a project. Fiber lasers are compatible with a variety of materials and are generally considered the most versatile laser type, while C02 lasers are designed to be an upgrade from plasma cutters, and are best for niche materials such as titanium due to their enhanced gas coverage over fiber lasers. Both laser types offer comparable power levels. In either case, both cutting processes are well suited for metal fabrication and can eliminate the need for secondary operations. 
Lasers are specified based on their wattage, where a higher wattage offers deeper and more sustained cuts. Laser tube cutters are also specified based on the size of material they can handle (max sheet/tube size, max material weight), the assist gas required (nitrogen, CO2, etc,) the motor electrical requirements (3-phase VAC, etc.), repeatability, and other model-specific criteria. Some laser tube cutters come with built-in conveyors or stock handling machinery which automatically feeds the tube into the cutting portion of the system, providing semi-to-fully automated operation. 
Wall Thickness
Generally speaking, all laser tube cutting services with Xometry can achieve standard cuts up to 3/16"; however, deeper cuts up to ⅝" can be achieved using a WAC (water-assisted cutting) system alongside the laser tube cutter. Kerf sizes vary based on the specific material, laser type, laser power, and operation parameters, but are overall much thinner than traditional cutting methods, reducing material waste.
For laser tube cutters that offer cut head angles (i.e., 5-axis laser tube cutters), note that angled cuts will change the effective wall thickness of the tube, so it is important to choose a tubing thickness that will not exceed maximum wall thickness when angled. 
See the quick list of wall thickness parameters below for laser tube cutting services: 
Standard machines can cut to 3/16"
WAC systems can achieve up to ⅝" in depth
Angled cuts will influence wall thickness 
Structural Shapes / Profiles
It is essential to note the difference between pipe and tubing when discussing structural shapes; pipe is measured in schedule (i.e., ½' schedule 80 pipe, useful in standardized applications) while tube is measured by its wall thickness (i.e., outer diameter + inner diameter). In either case, laser tube cutting systems typically have settings for both measurement standards and offer custom setups for unique or non-standard structural shapes. 
Xometry can provide laser pipe cutting on tube and pipe profiles including:
Rectangular tube
Round tube
Square tube
Square tube with a radius corner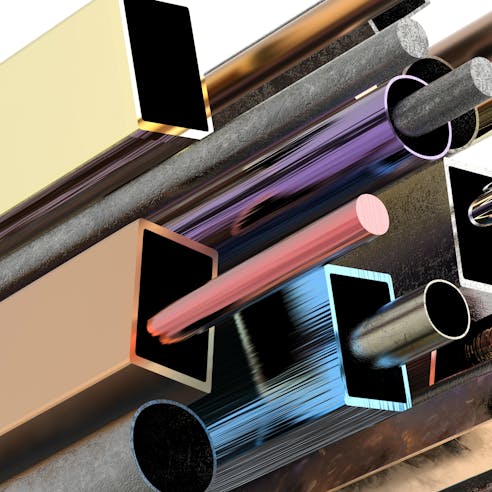 Ready to start your laser tube cutting quote?
Tolerances
Xometry's tube laser services can hold tight tolerances: from a quadrant of a tube (known as a facet) to feature, tube laser cutting can achieve tolerances of ±0.005". This ±0.005" value also holds for feature-to-feature cuts. Hole or slot diameter tolerances can be held tighter at ±0.003". Minimum feature size depends on material and material thickness, but generally, the minimum feature size will be no larger than the wall thickness (i.e., a through-hole can have a diameter no smaller than the wall thickness). 
Below are the nominal tolerances achievable by Xometry's manufacturing partners when performing tube laser cutting, summarized in table form:
Summary of Tube Laser Cutting Nominal Tolerances
Parameter
Tolerance

Parameter

Tolerance

Parameter

Tolerance

Parameter

Tolerance

Parameter

Tolerance

No smaller than wall thickness
Materials
Xometry's laser tube cutting services are compatible with a range of pipe and tube material options, including:
Metals:
Aluminum
Brass 
Copper 
Steel
Stainless Steel
Titanium
Plastics:
UHMW 
ABS
Acrylic, Extruded PMMA, Clear
Acrylic, Cast, Clear
PC
Polyoxymethylene POM
NOTE: Xometry ensures complete safety for operators and users in our manufacturing processes and, therefore, will not laser cut plastics that can off-gas toxic fumes or catch fire when heated. This includes materials such as acetal, PVC, fiberglass, polystyrene, polypropylene foam, etc. Should you have a need to cut materials such as these, please contact us so that we can review your requirements and provide you with a recommended manufacturing process that can be used to safely fabricate your part from these materials. 
See the table below for a list of the profiles and alloys that are available for laser tube cutting. Our instant quote engine will allow you to select specific sizes and specifications for your chosen material.
Laser Tube Cutting Material Options
Profile and Material Options for Laser Pipe and Tube Cutting Services
Material
Round Tube
Pipe
Rectangular Tube
Square Tube

Material

Round Tube

Pipe

Rectangular Tube

Square Tube

Material

Round Tube

Pipe

Rectangular Tube

Mild Steel A500
Mild Steel A513

Square Tube

Mild Steel A500
Mild Steel A513

Material

Round Tube

Pipe

Rectangular Tube

Square Tube

Material

Round Tube

General Purpose Brass Tubing*

Pipe

Rectangular Tube

Square Tube

Material

Round Tube

Pipe

Rectangular Tube

Square Tube

Material

Round Tube

Pipe

Rectangular Tube

Square Tube

Material

Round Tube

Clear Extruded Acrylic
Clear Cast Acrylic

Pipe

Rectangular Tube

Square Tube
* General purpose round tubing may include any of the following brass alloys: 260,270,272,330.
** Rounded corner tube variant also available.
For special alloys or custom materials, contact us directly for personalized assistance and selection recommendations.
Advantages and Disadvantages
Here are the advantages of the laser tube cutting process:
Semi-to-fully automated process with high throughput
Low/no material wastage 
Offers highly complex, clean, and repeatable cuts
Works with nearly every metal and a variety of non-metallic materials 
Most/nearly all tube stock accepted
The disadvantages or limitations of laser tube cutting include the following:
Cannot be used with flammable or fuming materials (acetal, PVC, etc.)
High power consumption
Laser operation is delicate and requires the use of trained operators
The process is generally reserved for thin (less than ½-1" thick) materials. 
Why Choose Xometry for Tube Laser Cutting?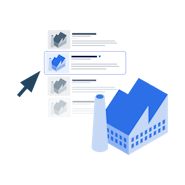 Easy to Use
Connect directly to hundreds of tube laser cutting suppliers through our easy-to-use platform.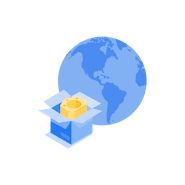 Vetted Network
We are ISO 9001:2015, ISO 13485, and AS9100D certified. Only the top shops that apply to become network suppliers make it through our qualification process.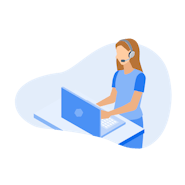 Expert help
Our team of Application Engineers and Process Specialists are available to support you and provide answers to all of your fabrication and manufacturability questions.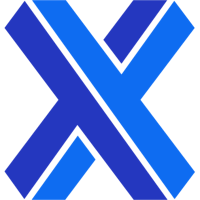 Ready to get started with your Laser Tube Cutting Quote?
Laser Tube Cutting Services Near You