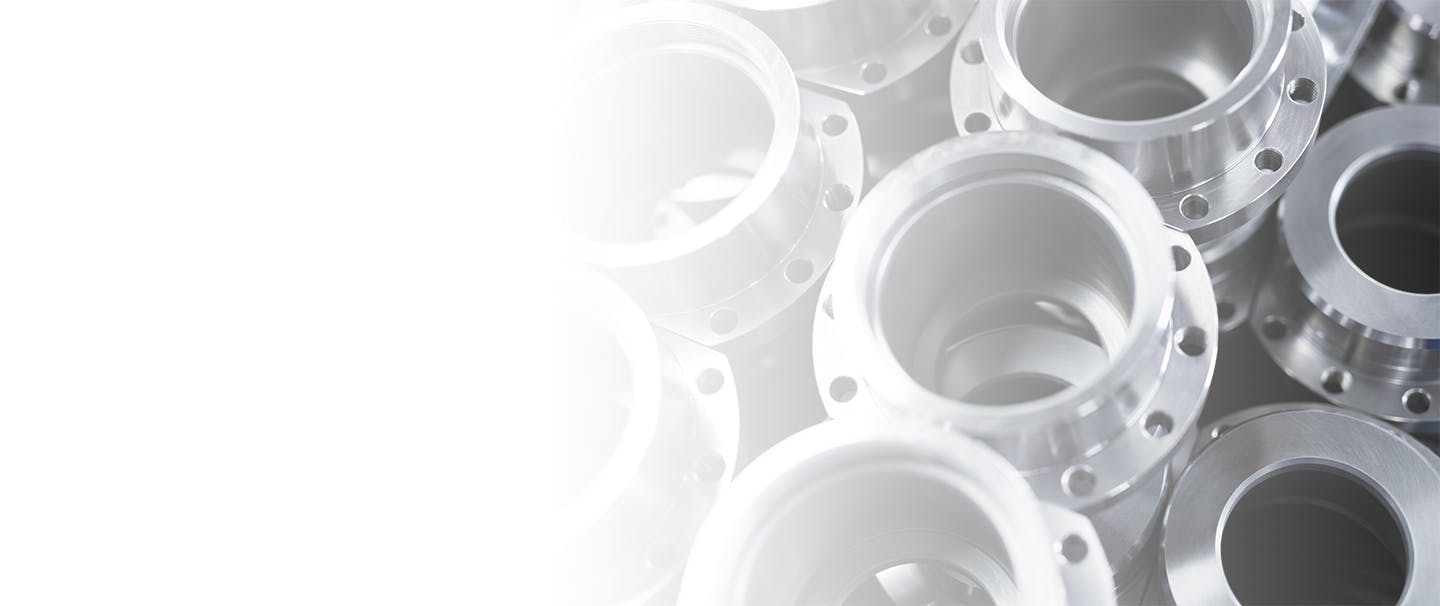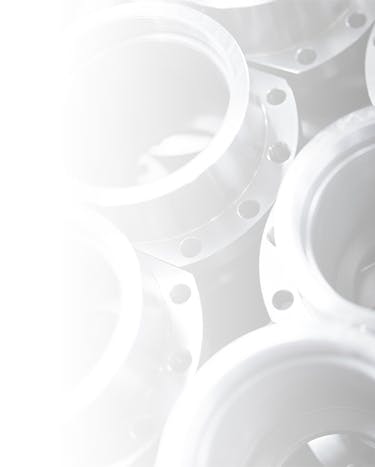 Xometry Production Services
Xometry Production Services
We're a production powerhouse with huge network capacity for Injection Molding, Die Casting, Stamping, CNC Machining, 3D Printing, and more!
Fast and affordable parts in as little as days
Network capacity for millions of parts
ISO 9001:2015, ISO 13485 and AS9100D certified. ITAR registered.
  All uploads are secure and confidential.
Production Manufacturing At Your Fingertips
Xometry is an ideal solution for your custom part production needs. We make scaling up production a simple task with our wide diversity of manufacturing processes, teams of experts, engineers, and project managers. When you choose Xometry to be your production partner, you can rest easy knowing that we take care of the heavy lifting.
Xometry offers precision tolerances and has some of the industry's highest-quality designations, including ISO 9001:2015, ISO 13485:2016, and AS9100D certifications. We are also ITAR-registered, and you can feel safe knowing all files uploaded to our platform are encrypted at rest and in transit.
From a single part to millions, we take on jobs of any size. We serve over 34,000 customers, including over 70% of the Fortune 500, and work alongside supply chain leaders at organizations such as NASA, BMW, Dell, Bosch, and GE. We offer the following services for every production order:
An in-house engineering team and account management team working for the customer. Services include process, material, design, cost optimization, and order management. MSAs available.
Quality control processes include PPAP, production control plans, customized inspection procedures, formalized inspection reports, and measurements using custom gauges, CMM, and other state-of-the-art metrology equipment.
CoCs, material and hardware certifications, material and process lot traceability, and export restrictions (ITAR/DFARS).
Standard and custom thread tapping, hardware installation including metal inserts for plastics, press-fit, heat-press, Helicoil, and more.
In-house assembly and sub-assemblies including box builds and electromechincal assemblies.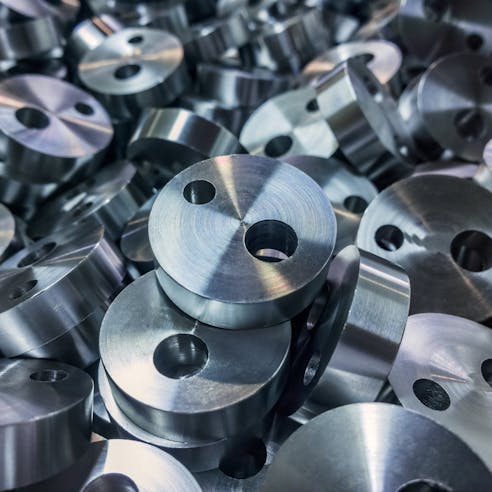 The Xometry Difference
From the initial quote to pre-production to packing and shipping your product, our teams are actively engaged at every stage of the process and maintain a strong line of communication so you are kept up to date with progress and milestones. Each production project benefits from us providing DFM reviews and feedback, manufacturing suggestions to increase efficiency and lower cost, as well as proactive project management throughout the production cycle.
Xometry becomes your single point of contact and reduces the burden of managing multiple vendors for each project. We keep production lines running by utilizing our massive manufacturing network capacity of 10,000+ domestic and international facilities, which allows us to provide unparalleled supply chain resiliency and redundancy. Our dedicated project managers are prepared for anything and everything; if something threatens your project's timeline, they take action to get it back on track without you needing to lift a finger.
How Xometry Production Works
Learn more about our production capabilities and lightning-fast quoting engine.
Pre-Production Rapid Prototyping Services
Xometry's offerings span all stages of product development, including the crucial prototyping phase, often the first step towards getting a product's design to a production-ready state. We offer several rapid prototyping services that allow you to get components in hand within days for testing and evaluation. Advancements in additive manufacturing technology have made 3D printing a go-to choice for rapid prototyping; parts can be made quickly and affordably in various metals and plastics. Xometry offers eight different 3D printing processes perfect for prototyping or low-volume production.
Other common rapid prototyping processes we offer besides 3D printing include CNC machining, sheet metal fabrication, and rapid injection molding. Visit our Rapid Prototyping Service page to learn more about each option.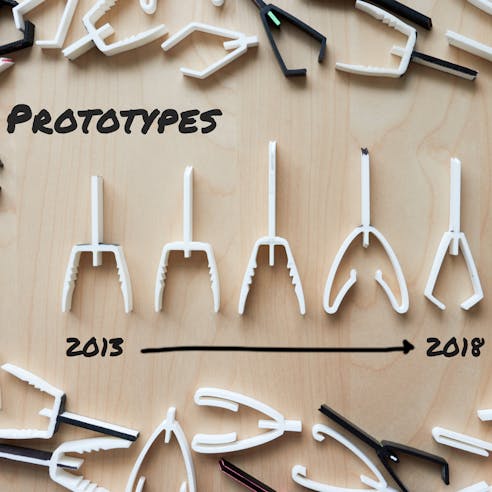 Low Volume Production Services
Our low volume production services are a great way to bridge development between the prototyping and full-scale production stages. We can match the cadence of your product's demand and gradually ramp up production as needed, all while optimizing the manufacturing process along the way. These services are often used to gauge market success before investment into expensive high-volume tooling is made, thus reducing your costs and risks.
Our CNC machining, sheet metal fabrication, urethane casting, and additive manufacturing services are popular choices for low volume production. We can quickly get production underway with these options, allowing you to penetrate the market faster. These options are also great for just-in-time inventory management systems and offer more flexibility in design alterations. We utilize intelligent batching and parallel production to scale according to your needs. We can also handle post-processing, such as anodizing, metal plating, painting, and more.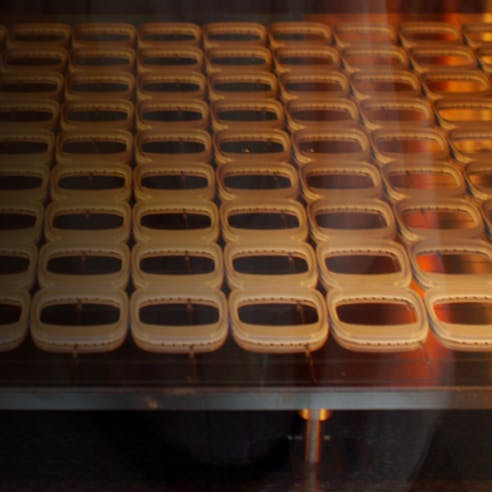 High Volume Production Services
When ready for full-scale production, look no further than our high volume services. We offer some of the manufacturing industry's most routine methods for producing parts in vast quantities. From plastic and metal injection molding to die casting to metal stamping and extrusion, we can support anywhere from a few thousand to a few million parts per year.
Injection molding and its parts are all around us in our everyday lives, and it remains one of the most versatile and popular choices among our high-volume processes. We offer 50+ molding plastics and can hold feature tolerances as low as ±0.002". With metal injection molding, die casting, extrusion, and stamping, we can create precise and complex metal parts in large numbers quickly. Explore the unique benefits of each via the links below.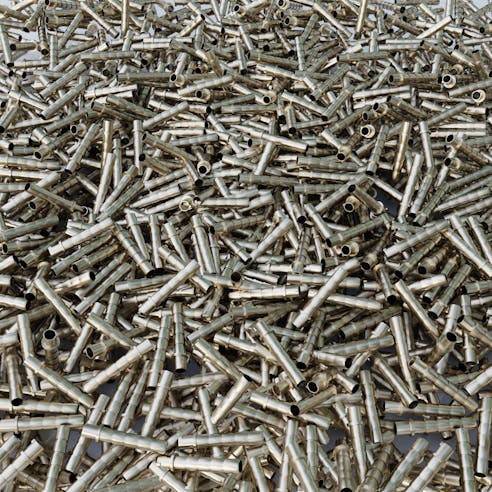 Choosing Between Production Processes
There are dozens of ways a component can be made. Xometry's experts can guide you on which process and material will perform best in the final environment. Historically, injection molding has been a go-to for scaling up lightweight, durable plastic parts. CNC machining and sheet metal fabrication technology are typical processes for precision metal parts with strict material requirements. 3D printing technology is now advanced enough to be a solid choice for engineers searching for parts with strong mechanical qualities but with a much cheaper price tag.
We've compiled the table below to help guide you on which production path and process may be best for you based on the capacity and scalability you need.
Production Capabilities Comparison Table
Final Production Process
Annual Capacity
Scalability
Validate Early Using :

Final Production Process

Plastic Injection Molding

Annual Capacity

Scalability

Validate Early Using :

Plastic 3D Printing, Prototype Injection Molding, Urethane Casting

Final Production Process

Annual Capacity

Scalability

Validate Early Using :

CNC Machining, Metal 3D Printing

Final Production Process

Metal Casting (Die, Investment, Etc.)

Annual Capacity

Scalability

Validate Early Using :

CNC Machining, Metal 3D Printing

Final Production Process

Annual Capacity

Scalability

Validate Early Using :

Sheet Metal Fabrication, Sheet Cutting

Final Production Process

Annual Capacity

Scalability

Validate Early Using :

Final Production Process

Additive Manufacturing / 3D Printing

Annual Capacity

Scalability

Validate Early Using :
Can Xometry Help You Scale?
Other Manufacturing Services
Xometry Quoting Demo
See how simple it is to start a production quote for processes, such as injection molding, in our demonstration video below.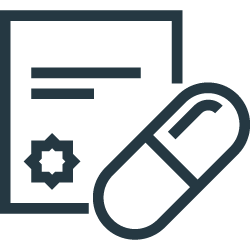 Case Study: Xometry's Supply Chain Solutions Help ClearMask Assemble and Distribute Millions of Masks
The ClearMask™ is a fully transparent, FDA-cleared surgical mask produced by Maryland-based medical company ClearMask LLC that provides strong protection while improving communication and human connection. ClearMask used Xometry to scale up the production of their product by millions of masks, which has increased safety and quality of care during the fight against COVID-19.
Read the Full Case Study
Why Choose Xometry for Production?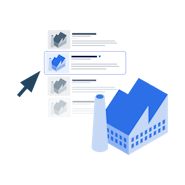 Endless Options
Choose from thousands of possible combinations of materials, finishes, tolerances, markings, and certifications for your order.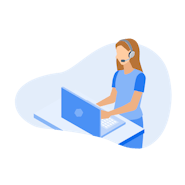 Easy to Use
Get your parts delivered right to your door without the hassle of sourcing, project management, logistics, or shipping.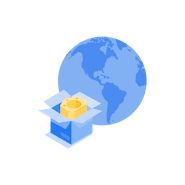 Vetted Network
We are ISO 9001:2015, ISO 13485, and AS9100D certified. Only the top shops that apply to become suppliers make it through our qualification process.