Custom Plastic Extrusion Services
High Quality, Low Cost Custom Plastic Extrusions With Xometry
New!
What is Plastic Extrusion?
Plastic extrusion turns thermoplastic granules into a continuous length of plastic stock with a consistent cross-section. During manufacturing, a hopper feeds granules into a heated rotary screw, much like in plastic injection molding. The heated auger forces thermoplastic molecules to rub against one another, increasing its pressure and temperature until it becomes molten and can easily flow. At this point, the molten plastic is pushed through a filter to prevent contaminants and through a die shaped to the extrusion cross section to ensure uniformity. The extrusion is pulled at a constant rate out of the die, cooled (typically in water), and cut to standard lengths for sale and distribution. 
Plastic extrusion and plastic tubing can have an enclosed profile of plastic that generally resembles an open cavity. The inner cavity of the tube, also known as a lumen, is contained within the profile and can be split into several lumens to divide the interior space further while keeping consistent wall thicknesses. At Xometry, we can provide plastic extrusions with up to 4 lumens. Plastic extrusions are a vital aspect of nearly every industry, including construction, utilities, telecommunications, and various other applications.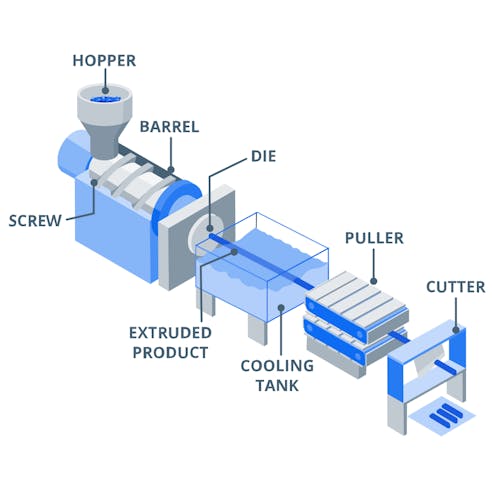 Advantages of Plastic Extrusion
Creating custom plastic extrusions with Xometry allows designers to utilize a custom profile and colors to make the exact plastic profile needed for your intended uses.
Easy CAD File Upload
Xometry's Instant Quoting Engine allows designers to upload their CAD file simply (whether it be a STEP, STP, JT, SLDPRT, IPT, PRT, SAT, or other design files) and receive instant quotes with estimated costs and lead times, along with additional material, finishing, and packaging options. 
Fast Turnaround Time
Speed up your manufacturing and completion time by leveraging Xometry's Manufacturing Supplier Network to increase your turnaround times. Shipping is offered in standard, expedited, and economy to match your schedule. Domestic and international manufacturing is available on Xometry's network, and Xometry can produce parts from die to part in just a few weeks.
Low Part and Tooling Cost
With careful design, custom plastic extrusions can eliminate multi-part assemblies, lowering overall project costs. High production volume is also easily achievable and economical, especially for plastic parts that can be expensive using other subtractive manufacturing methods. Also, the simplicity of the extrusion process yields 80-90% lower tooling costs than other processes like injection molding or die casting, making it an ideal choice for high-volume, low-cost applications.
Plastic Extrusion With Xometry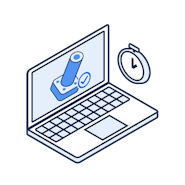 Start A Quote
Upload your files to the Xometry Quote Engine and configure your project. Our team will consult with you to ensure your specifications, lead time, and price fit your project needs. We will provide a DFM report for approval before kicking off tooling.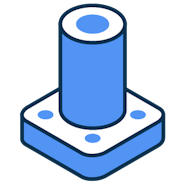 Sample Approval
After your project is kicked off, we build a high-quality extrusion die. Once the tooling is created, we will run and send out part samples for approval.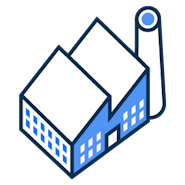 Production Begins
Once you're satisfied with your samples, we will move forward with production and deliver the parts. Rest easy knowing Xometry is handling supplier management and logistics throughout the process. You own your tooling and can easily re-order as needed to meet demand.
Custom Plastic Extrusion Shapes and Applications
Plastic Extrusion Shapes
Plastic extrusions can form into various open and closed shapes depending on the need. The most common shape used is a simple annulus or square profile used in tube and piping applications, typically designed to meet specific industry standards to make the tube compatible with fittings and other components. Xometry's plastic extrusion service can produce enclosed profiles with up to 4 lumens, allowing designers to subdivide the internal space for their needs. Open shapes include U, J, or L channels and custom profiles for specific design configurations.
Plastic Extrusion Applications
Plastic extrusions are widely used throughout nearly every industry and produce parts and components for many systems. Below are some typical applications of custom plastic extrusions, but note that designers can use them for various general uses. 
Electrical Conduits
Protecting wire and transmission lines with plastic channels known as conduit helps further insulate and protect these components from damage. Houses, commercial buildings, and industrial facilities all implement conduit to some degree, and plastic conduit prevents unwanted short-circuiting caused by more traditional metal conduit.
Non-corroding Pipes
One of, if not the most common, use of plastic extrusion in the industry is fabricating pipes for water, waste, and other liquid transport. Unlike copper, cast iron, and steel counterparts, plastic will not corrode in the presence of chemicals or water, making it a considerable improvement in plumbing and irrigation systems.
Weatherstripping and Trim
Plastic extrusions in the shape of weather stripping, outer housing shingles, and other specialty cross sections and shapes are standard in production goods. Plastic extruded trim protects sharp edges from causing damage and can be seen throughout consumer, automotive, and industrial products.
Examples of Custom Plastic Extrusions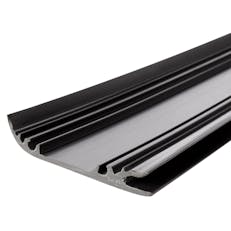 Custom Trim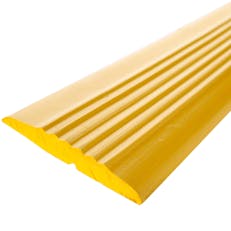 Protective Strip
Environmental Seals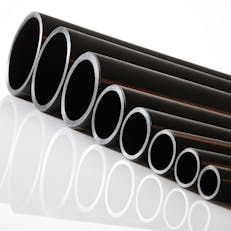 Non-standard Tubing
Common Extruded Plastics
Below is a list of the materials offered by Xometry when creating custom plastic extrusions. If you do not see your intended plastic on this list, reach out through our manual quoting process when ordering, and we can help you find and fabricate it.
Low-Density Polyethylene (LDPE)
LDPE is commonly used to create custom plastic tubes and extrusions as it is strong, economical, translucent, and generally resistant to chemicals. While unsuitable for flammable or weather applications, LDPE is a common choice for small-diameter flexible extrusions that must be FDA-compliant, such as food processing tubing. 
Cross-linked Polyethylene (PEX)
Cross-linked polyethylene, abbreviated PEX, is a widely popular material in place of other polyethylene types for piping applications. It is technically a type of extruded HDPE that is more cross-linked, giving it more heat and chemical resistance than other polyethylenes while remaining easy to work and weld. It is much more cost-effective than copper when piping for household water applications. It is ideal for plumbing and water-transport applications like heating systems, sprinkler lines, etc. 
Thermoplastic elastomers (TPE)
TPE combines the elasticity of rubber with the workability of thermoplastics. These properties provide a unique alternative to latex, silicone rubber, and other thermosetting elastomers. Within working temperatures, extruded TPE is heat and oil-resistant, accepts colorants, and is available in various hardnesses for both flexible and rigid applications. Extruded TPE is typically used to create exercise equipment handles, medical seals, and other flexible products. 
Polyvinyl Chloride (PVC)
PVC is strong, light, workable, and economical, making it highly popular for general-purpose applications. Consumers can find extruded PVC tubes in nearly every home – look under your sink – and it performs as well outside as indoors. It also comes in various types, such as CPVC, PVC-U, PVC-O, and others formulated for specific working conditions. PVC tubes are constantly in high demand throughout construction, structural, and high-volume applications. 
Acrylonitrile butadiene styrene (ABS)
Many plastic parts are made of ABS, thanks to its combination of aesthetics, strength, and availability. Extruded ABS is ideal for decorative trim on appliances, other equipment, and pipes for water and waste. Extruded ABS can also manufacture steps for other production endeavors, allowing designers to start from an existing consistent profile. 
Polystyrene
Polystyrene is cheap, insulative, and easily workable. Extruded polystyrene (sometimes called XPS) has a higher mechanical strength than expanded polystyrene, making it a more rigid foam product. PS ceiling insulation, refrigeration applications, modeling, hobby crafting, and more are common examples. 
Polypropylene (PP)
Polypropylene is a lot like polyethylene. However, it is lower cost and has a higher temperature tolerance. It is also more durable – the plastic hinges on shampoo bottle caps are made of PP, for example – and are also easily customized for translucent, opaque, and multi-colored designs. PP extrusions are standard in automotive tubing, toy parts, handles food-grade tubing, and more. 
Polycarbonate
Polycarbonate (PC) has excellent impact and temperature resistance while remaining inexpensive. Its dimensional stability and transparency make it highly useful for impact-resistant windows, reusable bottles, electrical components, personal protective equipment, rigid plastic extrusion profiles, and much more.
Ready to get started on your extrusion quote?
Extrusion Advantages and Disadvantages
Advantages of Plastic Extrusion
Dimensional Accuracy and Stability
Modern extrusion presses and processes produce close-tolerance extruded shapes that are durable and dimensionally stable. The process is suitable for rigid, pliable, and elastomer materials.
Low Part Cost
With careful design, extruded frames and housings can eliminate multi-part assemblies. High production volume is also easily achievable and economical.
Lower Tooling Cost
The simplicity of the extrusion process yields 80-90% lower tooling costs than other processes like injection molding.
Part Complexity
Extrusion is well suited for creating parts that have complex cross-section forms, including features such as undercuts, T-slots, interior channels, and grooves.
Disadvantages of Plastic Extrusion
Initial Setup Cost
Aside from the piece cost of the extrusions, there are also costs associated with setting up the tooling, production line, and material minimums.
Design Limitations
While the process enables complex profiles, it can be restrictive to design freedom. The reason being is the cross-section of the extrusion must remain constant. Features such as countersunk holes, pockets, or bosses cannot be extruded and require additional post-machining steps. You can learn more about plastic extrusion design in this blog post.
Lead Times
The pool of extrusion manufacturers is smaller due to the heavy machinery and facility requirements associated with the process. In addition, lead times for the production and iteration of dies can take weeks. Due to these factors, lead times for initial parts deliveries are typically four to six weeks.
Why Choose Xometry for Extrusion Services?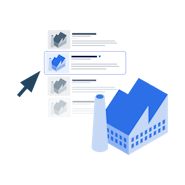 Endless Options
Choose from millions of possible combinations of materials, finishes, tolerances, markings, and certifications for your order.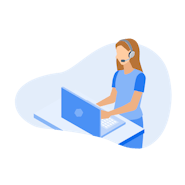 Easy to Use
Get started with our easy-to-use platform and let our experts manage the project, from locating the right manufacturing Supplier to delivery logistics.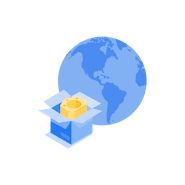 Vetted Network
We are ISO 9001:2015, ISO 13485, and AS9100D certified. Only the top shops that apply to become suppliers make it through our qualification process.