Sheet Cutting Services
Upload your CAD files to get an instant quote for laser cutting or waterjet cut prototypes and production parts. No minimums. Get parts in days and free standard shipping on all US orders.
What is Sheet Cutting?
Sheet cutting is a category of processes that slices into flat stock material following a profile to produce a shape. Sheet stock is cut using a high-powered CNC laser or waterjet. The material's gauge determines the thickness of the part. From a one-off batch to mass production, custom designs can be cut in various materials ranging from plastics, elastomers, composites, metals, and more. Sheet cutting is also typical for blank preparation in other manufacturing processes like sheet metal fabrication or metal stamping.
Xometry's sheet cutting service can cut just about any material using lasers and waterjet capabilities. From clear acrylic panels to thick tool steel, Xometry's manufacturing marketplace offers a one-stop-shop solution for any project with instant quoting and a wide selection of materials.
Metals
Plastics
Wood
Composites
Foams
Rubber & Gaskets
Use the 3D viewer above to preview Xometry's part rendering features.
Laser, Waterjet, and Plasma Cutting Services Available at Xometry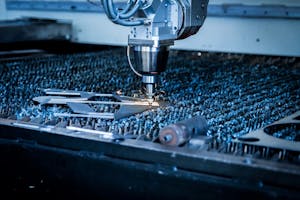 Custom Online Laser Cutting Service
High-quality Laser Cut Parts in Days | Free Standard Shipping on All US Orders
Custom Online Laser Cutting Service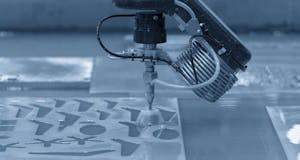 Online Waterjet Cutting Service
Instant Quotes and Cost-effective, On-demand Fabrication | Free Standard Shipping on All US Orders
Online Waterjet Cutting Service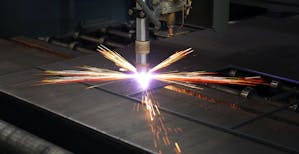 Plasma Cutting Service
Custom Plasma Cutting for Prototyping and Production Part Fabrication | Free Standard Shipping on All US Orders
Plasma Cutting Service
How are Laser Cutting and Waterjet Cutting Different?
Laser cutting is the most common form of blanking or creating a profile cut of a two-dimensional shape in a common stock of material. It uses a laser to concentrate heat and carve a path through the material. The thickness of the path carved is called kerf and is typically less than 0.010". Unlike lasers, waterjet cutting takes advantage of the fact that water cannot be compressed, so when a thin stream of water is shot out of a nozzle at very high pressure it can cut through just about anything.
Waterjets have an advantage over some thicker metals since they do not create excess heat which can affect temper. A waterjet's kerf has a cut thickness of 0.040" to 0.050" but the general tolerance of both waterjet and lasers are the same at +/- 0.010". Waterjets are also better for soft materials like foams or gaskets versus a laser since it does not compress or burn. This is also important for materials like PVC, PC, and even galvanized metals that should only be cut by waterjet to avoid hazardous fumes such as fluorine, chlorine, or zinc when exposed to heat. Lasers have an advantage of speed and availability, since they can quickly handle most plastics and thinner metals deftly. Lasers are also used for engraving and part marking.
Laser and waterjet processes are common tools for creating profile cuts on sheets. Because of their versatility, Xometry has made the inclusive category of Sheet Cutting to allow users to focus on what materials they want to cut based on their CAD.
Xometry has a diverse range of suppliers with laser cutting or waterjet cutting services. The right supplier will be connected automatically based on the job requirements.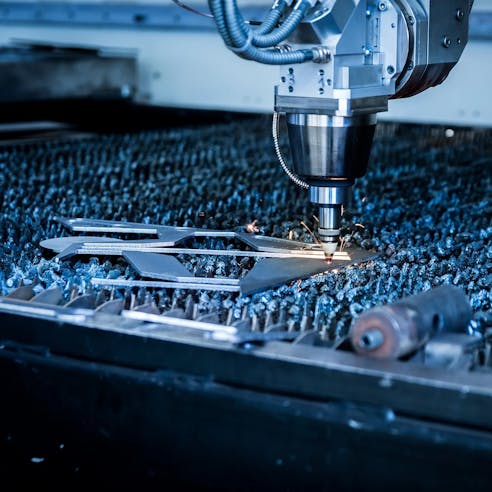 Sheet Metal Forming Services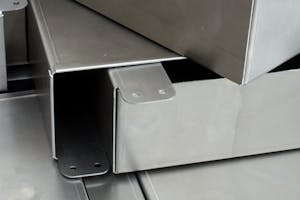 Sheet Metal Fabrication Services
Upload your CAD files to get an instant online fabrication quote on custom formed sheet metal prototypes and production parts. Lead times as fast as days and free standard shipping on all US orders.
Sheet Metal Fabrication Services
Xometry Sheet Cutting Sizes and Tolerances
Feature
Description

Feature

Description

Xometry has access to platforms up to 10' x 20' for laser cutting and waterjet cutting. However, many sheet stock sizes commonly cap out at 48" x 96" (4' x 8') or smaller.

Feature

Description

Feature

Description

0.020" up to beyond 1.00" depending on materials. Thinner or thicker stock may be possible through manual quoting.

Feature

Description

For full details on tolerances offered by Xometry's sheet cutting service, including edge to edge tolerance and taper, please consult our manufacturing standards.
How Xometry Sheet Cutting Works
Xometry's sheet cutting services utilize the top laser cutting and waterjet suppliers in the US and globally. Fabricators first convert CAD and drawing data into machine code. A laser cutting, waterjet, or plasma cutting machine will then precisely remove sheet material. If any assembly or post-processing is required, our manufacturers will provide turnkey finishing to the part.
The efficiency and high precision of these CNC-controlled cutting tools, coupled with Xometry's variety of materials, range of suppliers, and post-processing options means you can get parts for any application. Sheet cut applications include aerospace, defense, automotive, energy, industrial, medical, dental, art, robotics, and consumer products.
Xometry's Powerful DXF Quoting Tools
When it comes to sheet, we can't be beat. The Xometry Instant Quoting Engine is equipped with various features to ensure your sheet cutting quotes are quickly generated, straightforward, and unbeatable. In addition to 3D CAD, one of the most commonly used formats for sheet cut parts are 2D DXF. We made sure to include extensive features and support for the format. Below are a few of the key elements we've incorporated to offer you the most optimal DXF quoting experience for your flat cut parts:
Automatic DXF File Repair -- Common issues found in DXF files are automatically fixed when detected.
2D DXF File Viewer -- Our built-in vector based DXF viewer makes it quick and easy to review your uploaded designs.
Simple Material Selections -- Only see the sheet thicknesses applicable to your chosen material through easy to use drop-down menus.
Nested DXF File Support -- Upload a single pre-nested DXF file containing multiple components to consolidate your line items and receive discounted family pricing.

How to Prepare your DXF File for Sheet Cutting
You can upload a DXF file for instant quoting of laser or waterjet cut parts. This guide offers tips and requirements for the best results using a DXF.
Read the Full Case Study
Sheet Cutting Materials
Aluminum Alloy
Aluminum 6061 T6, Aluminum 2024-T3, Aluminum 5052 H32, Aluminum 7075 T6, Aluminum MIC6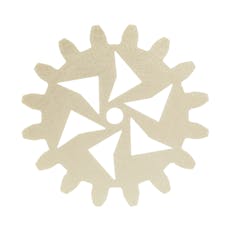 Brass and Bronze Alloy
Brass 260, Brass 353 H02, Brass 464 H01, Bearing Bronze 932 M07, Bronze 220 H02, Bronze 510 H08 (spring) Silicon Bronze 655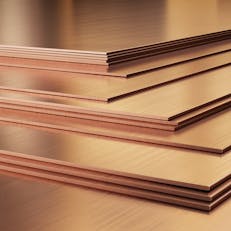 Copper Alloy
Copper 101, Copper 110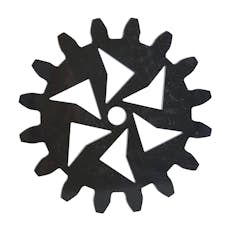 Mechanical Plastic
ABS, Acetal (POM, Delrin), PETG, PC, PP, PTFE, PVC, UHMW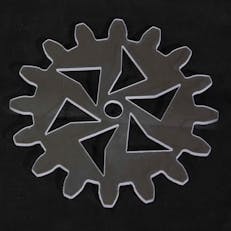 Acrylic
Clear and Colored Acrylic (Plexiglass)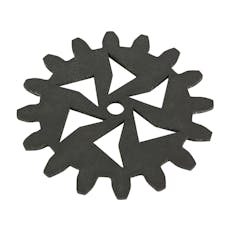 Foam
EVA Foam, Polyurethane Foam (PU), Silicone Foam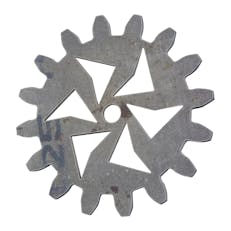 Steel
Steel 1075, 1095, 4130, AR500, AR500, Corten A588, 1045 HR, A1011 HR, 1008, 1018, 4140, A36, A366, A572, A653, G90, Tool Steel D1, O1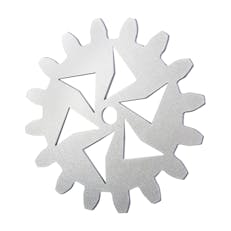 Stainless Steel
Stainless 17-4 PH, 17-7, 301, 304, 316, 410, 430, 440C, CPM 154, S30V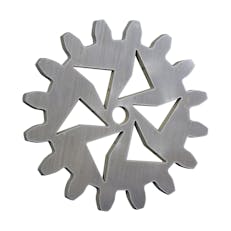 Other Metal Alloys
Titanium Grade 2 and 5, Nickel Alloy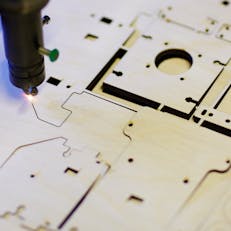 Wood
Cherry, Hardboard, MDF, Poplar, Red Oak, Wood Laminate (Plywood)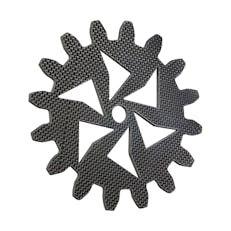 Carbon Fiber and Other Composites
Carbon Fiber, Garolite G-10, Garolite G-11, Garolite LE (Phenolic)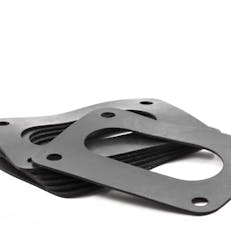 Rubber and Gasketing
Buna-N Rubber Blends, EPDM, Silicone Rubber, Paper Fiber, PTFE
Not seeing the material you are looking for? We will source it! Submit your quote request using "Custom" in the material drop-down and our expert team will be happy to review the project.
What Finishes are Available for Sheet Cut Parts?
A standard finish is available for all materials. The top and bottom surface will be unmodified from the material stock. Plastics and cosmetically finished products may have an overwrap left on the faces for production. It is common for pre-polished, -brushed, or -textured materials to only have one side cosmetically finished.
Metal parts are sanded by hand, abrasive belt sander, or timesaver, in the direction of the grain to create a uniform finish. This is also called linear finishing.
Metal parts are sanded by hand, orbital sander, or timesaver, in a random pattern or swirl to create a uniform finish. This is also called a random swirl finish.
Metal parts are blasted with abrasive media, such as glass bead or sand, to provide an even matte finish across the surface. This is also called sandblasting.
Metal parts are tumbled in an abrasive media resulting in a uniform finish that also aids in part deburring.
Like our other services, Xometry can offer turnkey finishing services like anodize, chem-film, metal plating, powder coating, heat treating, passivation, and even multiple custom finishes.
Designing for Flat Cut Parts
These design tips can help guide your next laser cutting or waterjet project.
Design Tip: Minimum Feature-to-Feature Distances for Laser and Waterjet Cutting
Feature Description (MT = Material Thickness)
Minimum Hole to Edge Distance = 2X MT or 0.125", whichever is smaller
Minimum Hole to Hole Distance = 6X MT or 0.125", whichever is smaller
Minimum Relief Cuts = 0.010" or 1X MT, whichever is greater
Minimum Corner Fillets = 0.5X MT or 0.125", whichever is smaller
Minimum Tab Thickness = 0.063" or 1X MT, whichever is greater
Minimum Slot Thickness = 0.040" or 1X MT, whichever is greater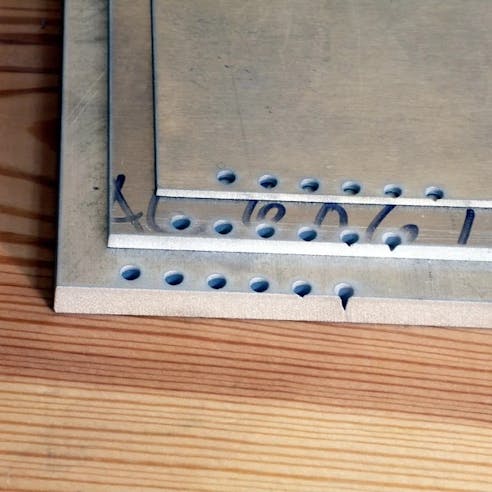 Design Tip: Explode Your Text
When text is added to a design it may be in an active state, meaning that although the text is visible on the screen it may not actually be outlined for laser or waterjet cutting. Make sure to convert text to a shape with an outline, or "explode" the text so it can be cut on the model.
It is also important to add joining or "stencil-like" bridges on free-floating text features like the hole in D, O, P, Q, or other closed-loop characters. Otherwise, the letters will just be a letter-shaped hole! The 3D viewer in Xometry's quoting page will show you what features are registered. Learn more about how to prepare your DXF.
Design Tip: Laser Cutting Notches and Slots
Notches and slots must be designed in the file, even if they are at the kerf thickness of the sheet cutting process. For example, a notch or slot of 0.040" should be designed to that width. It is recommended for slot features to have exaggerated "lollipop" rounds on at least one side to help compensate for the pierce hole which will be larger than the cutting thickness (kerf).
Design Tip: Use Standard Gauges
Sheet cutting depends on stock material sizes to provide economical and quick-turn parts. Using common stock sizes or standard gauges for the material you are designing around is necessary to prevent delays in material sourcing.
If a design thickness is within the tolerance range of a standard gauge, Xometry will source that standard gauge for the project. Thickness tolerances are independent of cutting tolerances, as they rely on the raw stock material's tolerance range.
Some processes like plasma cutting, flame-cutting, and waterjet cutting can slice through very thick stock material but may require a manual quote review. Typically, the thicker the stock the less likely a large sheet size is available.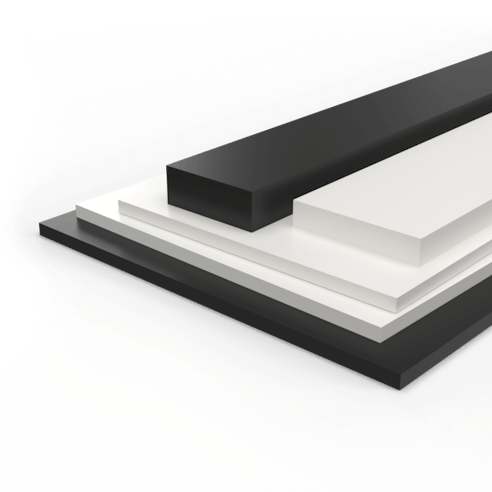 Design Guide: Laser and Sheet Cutting
We've compiled our best tips into this guide to help you understand laser and sheet cutting processes, how to prepare your files, important design considerations for optimizing your parts for manufacturing, and information about Xometry's sheet cutting services.
Read the Full Case Study
What Files Can Xometry Use for Laser Cutting or Waterjet Cutting?
Xometry can accept DXF, STEP, STP, SLDPRT, IPT, and SAT files for laser and waterjet sheet cutting services. These files should be flat profiles extruded to the appropriate thickness or gauge of the intended material. Xometry's instant online quoting tool allows DXF files to be uploaded and their thickness modified directly on the platform.
What Is the Maximum Part Size Xometry Can Cut?
Xometry has access to platforms up to 10' x 20' for laser cutting and waterjet cutting. However, many sheet stock sizes commonly cap out at 48" x 96" (4' x 8') or smaller.
Additional lead time may be required for larger format cuts due to material sourcing and shipping.
What Is the Smallest Part Size Xometry Can Cut?
Xometry can cut features down to about 0.25" x 0.25" depending on complexity. Parts below the size of a nickel may require specialized workholding. It is recommended that parts under 2" x 2" may need to be tabbed to a sheet or bridged on as a strip to prevent falling between machine slats.
Holes and cutouts should be larger than the material thickness or 0.050", whichever is greater.
Can Xometry Cut Both Outside and Inside Features?
Yes! Sheet cutting, such as laser cutting services, can cut the outline of a part and any top-down through features such as holes, design patterns, grate features, etc. These features should be provided all in one file.
Sheet cutting cannot do partial-depth features like blind bosses, counterbores, undercuts, or side holes. This would require CNC machining services.
Kerf refers to the material that is burnt or cut away during laser cutting. Kerf is the gap thickness created by the laser and is usually around 0.008" with a +/- 0.004" tolerance depending on the process and material thickness.
Waterjet cutting has a stream thickness of between 0.04" to 0.05". Think of it as a regular sharpie with medium pressure regarding detail resolution.
Xometry's typical part tolerance is +/- 0.010" for laser cutting or waterjet cutting; this includes compensation for kerf. Small holes, thin gaps, and relief cuts may be slightly larger than dimensioned if their design is close to the kerf thickness.
What Is the Material Grain?
Extruded materials such as metals and some plastics will have a grain direction. This is presented by linear features which are generated as the material is created. Hardwood and wood veneer will also have a grain direction based on the growth.
Parts are weaker or may crack more easily along their grain. If grain direction is important to a part's function or cosmetics, please identify that using an attached technical drawing or notes. Otherwise, Xometry's suppliers will use their best practices when cutting the parts.
What Do Edges Look Like After Sheet Cutting?
Laser beams have a slight cone shape and will show a small taper from the top cut to the bottom face of a material. This is more exaggerated over thicker parts. Waterjet cutting also will spray in a tight cone, showing a small reverse taper from top to bottom.
In both laser cutting and waterjet cutting, there will be vertical striations on a cut surface. This is different from a CNC milled or CNC routed edge which will appear smoother.
By default, part edges are deburred but there may be a small visible bump or notch on the external edges as well as internal cuts where the laser beam or waterjet initiated the cut of that feature.
What Do Holes Look Like After Sheet Cutting?
The holes a laser can cut or a waterjet can cut are rougher than a standard drill due to the edge condition. If the holes are tolerance-critical it is recommended to undersize the hole by 0.005" and post-drill the feature.
Can Xometry Add Threads to Sheet Cut Parts?
Xometry can tap most sheet cut parts using our standard threads. Adding inserts, such as PEM inserts, is also available for metal sheet parts.
Can I Send Nested Designs for Laser Cutting?
Yes! You can nest your design and upload a DXF file for quoting.
How Do I Specify Laser Engraving?
Laser engraving is a great way to add high contrast marking to designed parts.
You will need two files to specify laser engraving. The first file is the CUT file, uploaded as your part in Xometry's instant quoting engine (this is your line item). The ENGRAVE file should be uploaded under "Modify Part" as an attached drawing. Engrave files are preferred to be DXF but can also be SVG or PDF if they are vectored. Xometry cannot laser mark with raster or pixelated files.
Be sure to note "Laser Marking" under Part Marking options to notify our team that laser engraving services are required.
Yes! We may need to manually quote shim stock or spring stock materials but if there is a readily available gauge of your design, we can quote your project.
Note that as metal material stocks are thinner, it is more likely they are provided in a roll (think aluminum foil). This means that flatness is not guaranteed on shim material.
Shim stock may need to be sandwiched with sacrificial material for cutting, which can increase costs.
Will Waterjet Cut Parts Be Wet?
Nope. Your parts will ship dry!
Ready to Get a Sheet Cutting Quote?
Free shipping available for domestic sheet cutting orders ; learn more!
Why Use Xometry's Sheet Cutting Services?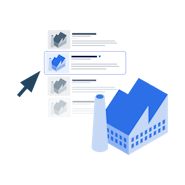 Endless Options
Choose from thousands of possible combinations of sheet materials, finishes, tolerances, markings, and certifications for your order.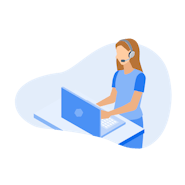 Easy to Use
Get your parts delivered right to your door without the hassle of sourcing, project management, logistics, or shipping.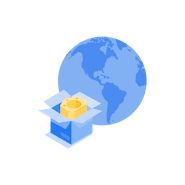 Vetted Network
We are ISO 9001:2015, ISO 13485, and AS9100D certified. Only the top shops that apply to become Suppliers make it through our qualification process.