Laser Cutting Service
High-quality Laser Cut Parts in Days Not Weeks | Free Standard Shipping on All US Orders
High Quality Laser Cutting Service
Custom laser cutting is one of Xometry's sheet cutting processes. It directs a high-powered laser through optics to cut materials for industrial applications. Laser cutting is both more precise and less energy-consuming than plasma cutting but has an upper threshold on the thickness of the material being cut. Xometry's Manufacturing Supplier Network offers both fiber and CO2 lasers that can cut many materials including steel, stainless, engineered alloys, plastics, foam, elastomer, and wood. CO2 (carbon dioxide) laser cutting is a good option for engraving, and boring metals, while fiber laser excels for thicker materials. For sheet and plate metal thicker than 4 inches, see our waterjet cutting services and plasma cutting services.
Our custom online laser cutting service offers a cost-effective and on-demand solution for your manufacturing needs. Xometry's sheet cutting and sheet metal fabrication services range from low-volume prototypes to high-volume production runs.
You can get an instant quote from a 3D CAD file or DXF through our Instant Quoting Engine.
Types Of Laser Cutters Available From Xometry
The most common laser cutter type because of their relatively high energy efficiency and high power output ratio. Best suited for cutting, boring, and engraving.
Have a high energy, but low repetition efficiency.
Higher powered for cutting thick materials but more expensive to operate.
Both Nd/Nd:Yag lasers are used for boring and welding. Nd:Yag lasers can also be used for engraving.
Xometry's Sheet Cutting Service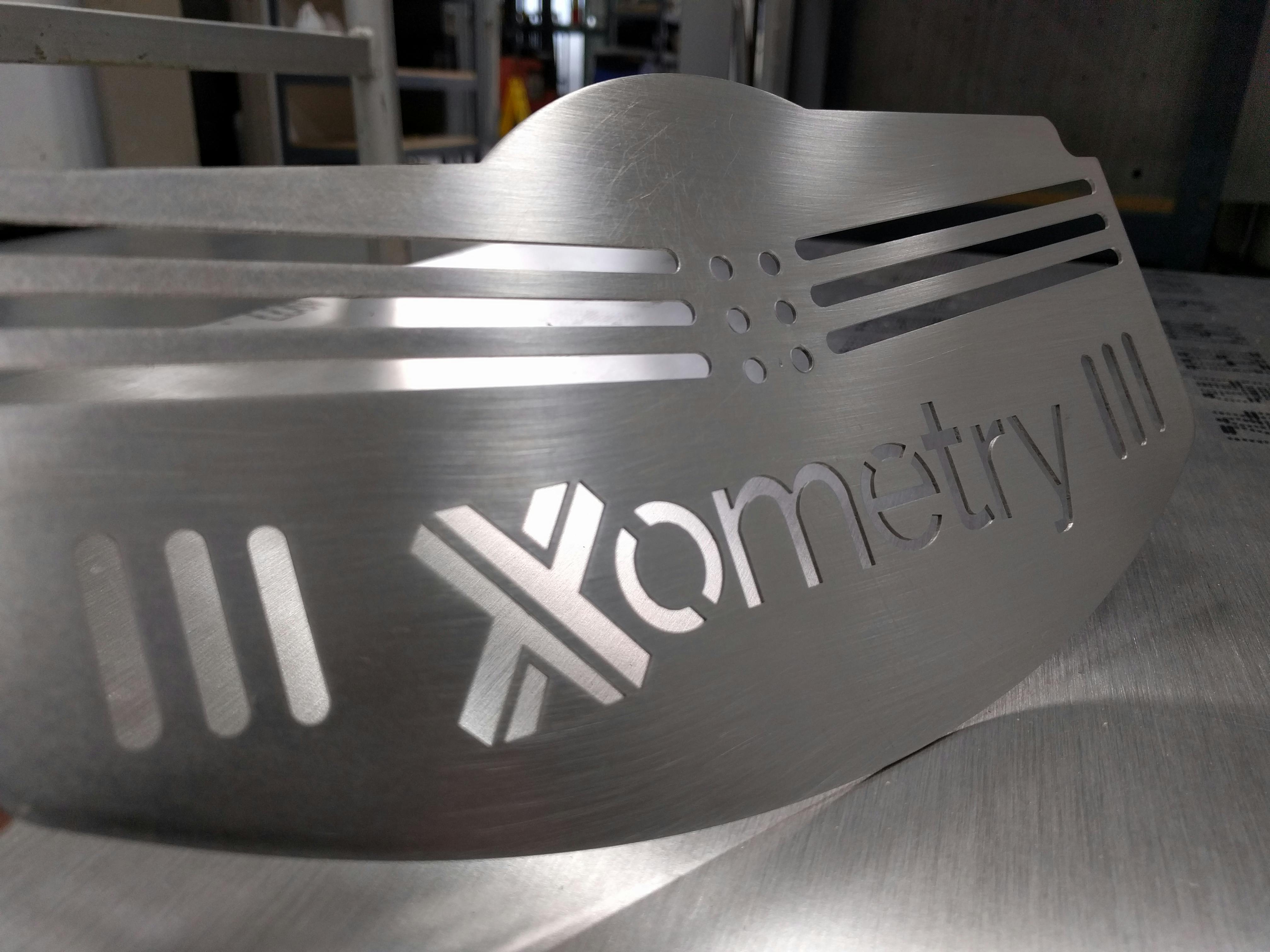 Sheet Cutting Services
Upload your CAD files to get an instant quote for laser cutting or waterjet cut prototypes and production parts. No minimums. Lead times as fast as 1 day and free standard shipping on all US orders.
Sheet Cutting Services
Laser Cutting Materials
Xometry offers a wide variety of sheet stock materials available for online laser cutting services.
Acrylic (Plexiglass)
Plastic
Metals
Wood
Rubber and Gasketing
Standard Sheet Thicknesses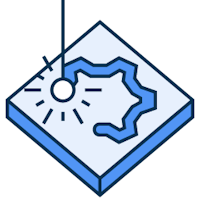 Ready to get started on your laser cutting quote?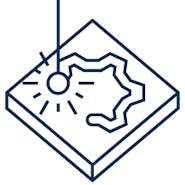 Blank Preparation
Laser cutters can cut many materials with high precision, making it perfect for preparing flat patterns or material blanks.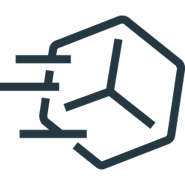 Rapid Prototyping
The range of materials available, low cost per unit, and speed of production makes laser cutting a great option for prototyping.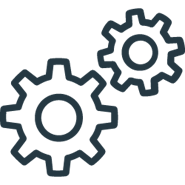 End-Use Production
Large format cutting, vast material options, and high throughput have made laser cutting a favorable technology for end-use parts.
Advantages of Laser Cutting
Similar to CNC machining, sheet metal processes produce highly durable parts well-suited for both functional prototypes and end-use production.
All sheet metal parts are built on-demand and with lower setup costs compared to CNC Machining. Depending on your needs, order as little as a single prototype up to 10,000 production parts.
Choose from a variety of sheet metals across a wide range of strength, conductivity, weight, and corrosion resistance.
Combining the latest cutting, bending, and punching with automated technologies, Xometry provides instant sheet quotes that can often ship the same week.
Laser Cut Metal General Tolerances
Description
General Tolerance

Description

General Tolerance

For features of size (Length, width, diameter) and location (position, concentricity, symmetry) +/- 0.010" is typical. Material length and thickness may affect tolerances.

Description

General Tolerance

Thickness tolerances are determined by the material blank.

Description

Minimum Recommend Part Size

General Tolerance

Description

General Tolerance

2X material thickness with a minimum of 0.062"

Description

General Tolerance

Description

General Tolerance

Laser cut parts will have a matte, vertical striation on the edges.
Please check out Xometry's Manufacturing Standards for more information on tolerances per process. Unless we have agreed to other tolerances in your Quote, we will work to achieve and hold the tolerances noted.
An Overview of Laser Cutting
The Basics Of Laser Cutting
A laser cutter is a CNC machine that uses a thin, high-powered focused laser beam to cut materials. The process is most often used in industrial manufacturing. Laser cutters are commonly used for quality welding and to cut industrial sheet metal, but laser cutters can also be used for other materials from composites to rubber, glass, wood, and aluminum.
The Laser Cutting Process
Laser cutters focusing optics are used to direct electrical energy into a high-density light beam, and CNC is used to manage either the workpiece or the laser beam. The material processed by the laser cutter is then melted, burned, vaporized, or blown away by a jet of oxygen or nitrogen.
Why Use Laser Cutting For Your Parts?
The laser cutting process offers several advantages over traditional mechanical cutting or CNC machining processes, including quicker production, decreased contamination of the workpiece, and reduced chance of warping. A laser cutter produces clean laser cut parts and has a small chance of operator error making them great for fast prototyping.
Xometry's custom laser cutting services offer a cost-effective on-demand solution for your sheet metal fabrication needs, including the material, details, and size of the project. From fast, low-volume prototypes to high-quality, high-volume production runs, Xometry's massive partner network has the ideal shop and the ideal machines for the job.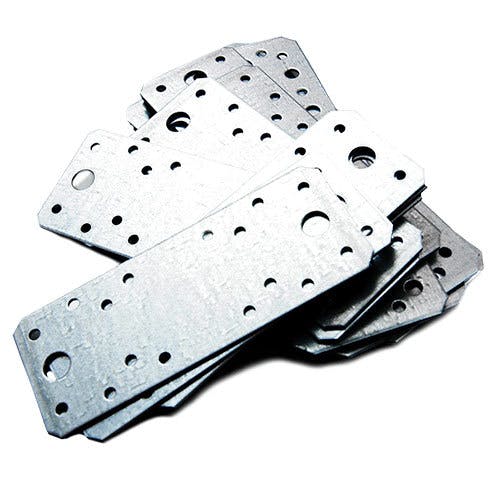 Why Xometry?
Endless Options
Choose from millions of possible combinations of materials, finishes, tolerances, markings, and certifications for your order.
Easy to Use
Get your laser cut parts delivered right to your door without the hassle of sourcing, project management, logistics, or shipping.
Vetted Network
We are ISO 9001:2015, ISO 13485 and AS9100D certified. Only the top shops that apply to become Suppliers make it through our qualification process.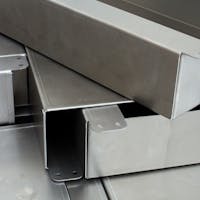 Download the sheet metal design guide
Laser Cutting Service Near You