Design Guide: Sheet Metal Fabrication
We've compiled our best design tips into this guide to help you understand the sheet metal fabrication process, important design considerations for optimizing your parts for manufacturing, and information about Xometry's sheet metal services.
Download the Guide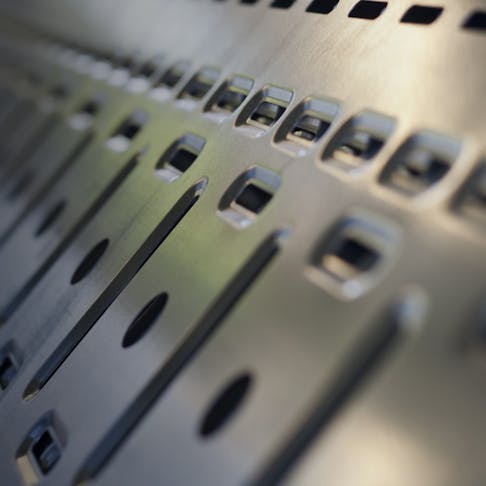 Optimizing custom part designs for sheet metal fabrication requires careful consideration of various factors. These include material inputs, general tolerancing, finishes, bend dimension and radii, inserts, welding, and more.
A Look Inside at the Table of Contents
Overview
Tolerances
6 Sheet Stock Sizes and Gauge Lookup Chart
Quoting Formats: 3D CAD and DXF Files
General Design Tips
Wall Thickness
Bends
Curls and Countersinks
Relief Cuts and Corner Fillets
Notches and Tabs
Finishes & Post-processes for Sheet Metal
Installing Insert and Fastners
Welding, Riveting, and Assemblies
Resources at Xometry

Serena Ngoh
I write about Xometry and all things manufacturing. You might also see me hosting webinars, designing infographics, producing videos, and working directly with customers to tell their manufacturing success stories.