Complex cylindrical shapes can be manufactured faster and more cost-effectively with a CNC lathe than with a CNC mill. This makes CNC lathe machines a great fit for concentric parts. Xometry's autoquoting algorithm automatically detects whether a part is a better fit for a lathe or mill and quotes the appropriate process accordingly.
With a CNC lathe, cutting tools are stationary and the part stock turns, whereas on a CNC mill, the tool turns and the stock is fixed. More info on CNC mills is available here.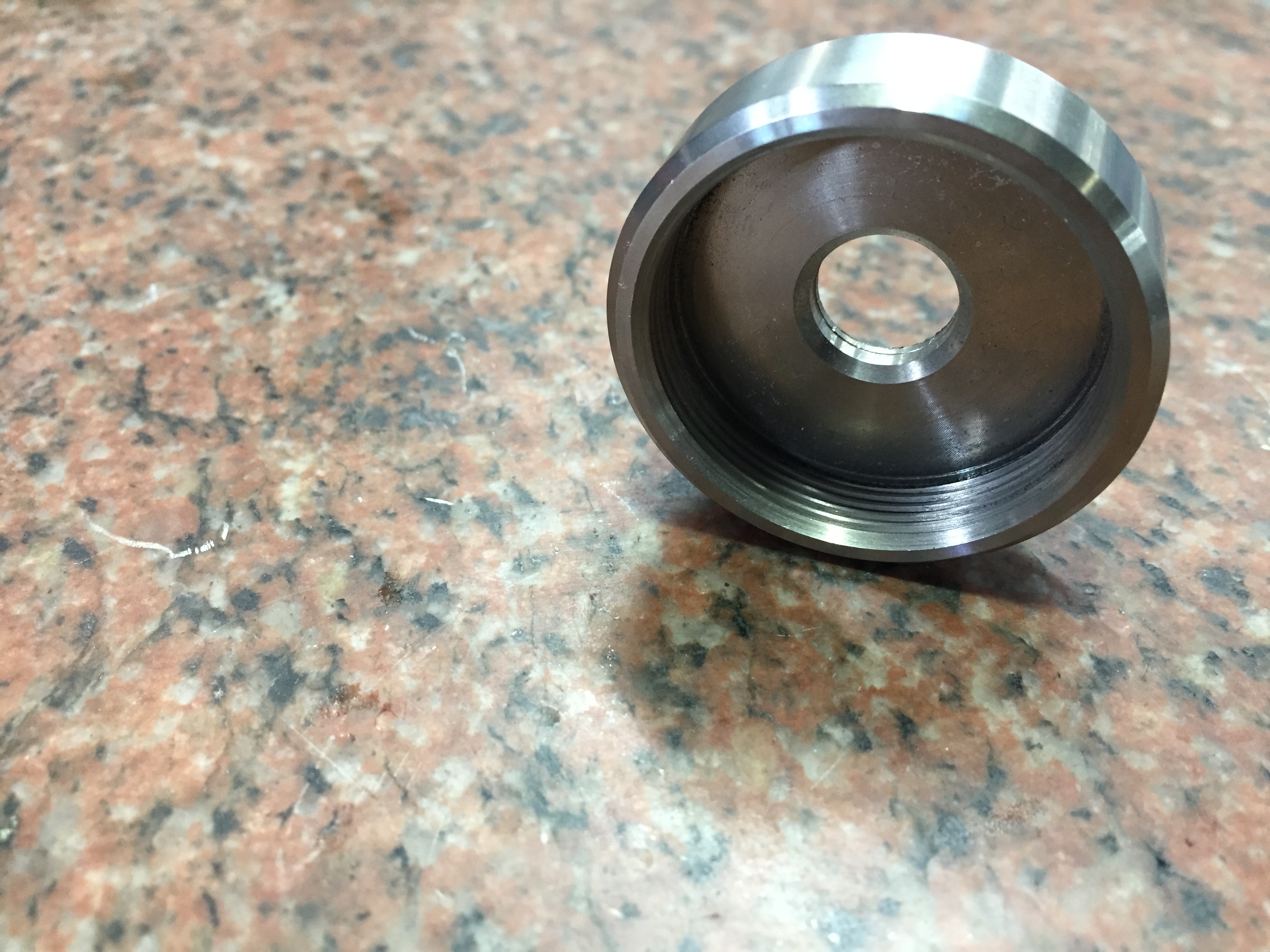 To make the geometry, the CNC computer controls the rotational speed of the stock as well as the movement and feed rates of the stationary tools needed to manufacture the part. The programmed instructions given to the CNC machine are encoded using CAM (computer aided manufacturing) software in conjunction with the CAD (computer aided design) file uploaded to the Xometry quote page.
Typically, if square features need to be created on a concentric part, the concentric geometry is first created on the CNC lathe and then the square features would be created on a CNC mill. Alternatively, Xometry may use a live tooling lathe to perform milling, drilling, or slotting without needing to perform additional operations in a CNC mill!
To best design for lathe pieces always think in concentric, on-axis features when designing. A live tooling lathe can allow for perpendicular actions or off-axis holes and milling but may not be able to do large angled faces without significant surfacing. On axis features, such as the outer face of a cylinder, can be extremely accurate and tightly toleranced.