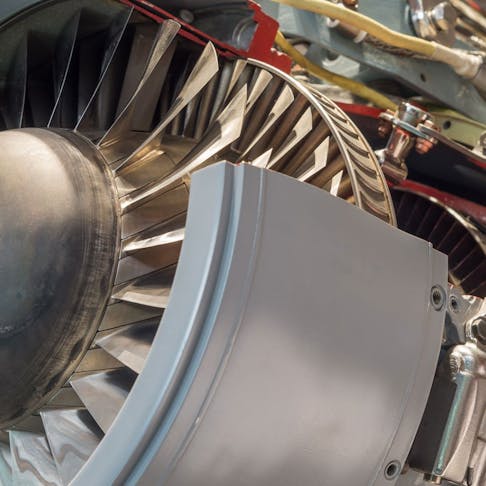 Supply Chain Needs for Aerospace and Defense Manufacturing
Xometry provides a significant amount of on-demand custom manufacturing for the aerospace and defense market, helping these industries meet their high demands that go well beyond just making a 3D shape.

By Greg Paulsen
October 9, 2020
 3 min read
Xometry (ISO 9001:2015 and AS9100D Certified | ITAR Registered) provides a significant amount of on-demand custom manufacturing for the aerospace and defense market. These industries have high demands that go well beyond just making a 3D shape. Some of these demands include:
Tight tolerances
Custom, and often multiple finishes
Part marking, bag & tag, and serialization
Assemblies or installed hardware
Export control (ITAR, DFAR, domestic supply)
Certifications for conformance, hardware, or materials
Specific material tempers and specifications (AMS, ASTM, etc.)
Hitting expedited delivery needs
In addition, procurement in major Aerospace and Defense companies has time-consuming onboarding to approve a new vendor, which can often restrict flexible sourcing for non-standard materials or processes.
Industrial 3D printing services are used frequently by Aerospace and Defense, and they are often specific to rapid prototyping or custom jigs and fixtures. CNC machining services tend to be the most common manufacturing process because of its established material, including types, grades, and tempers. Machining up to 5-axis is common for the industry to create lightweight, purpose-engineered parts typically in low volume batches. These manufactured parts typically receive surface finishing, markings, and even custom-installed inserts before delivery.
Aerospace and Defense Manufacturing with Xometry
Xometry hits a niche between research and development iterations to higher requirements such as flight components. All Xometry customers have dedicated account managers who can readily perform quote reviews, help with custom requests such as multiple finishes, and even set up production schedules.
Parts frequently produced through Xometry's services include rugged electromechanical enclosures, assembly jigs, sensor packaging, precision test fixturing, user control panels, and lightweight metal parts such as isogrids.
Xometry's file upload system is secure for export-controlled work. FTP or other file transfer sites can be utilized if needed through your account manager. Xometry has expert application engineers to review projects for pricing, lead times, and design-for-manufacturing.
Why you want Xometry as an Approved Supplier
Setting up Xometry as an approved vendor gives you access to Xometry's full supply chain with diverse capabilities and certifications like ITAR, AS9100, or ISO 9001. Xometry is responsible for the quality and delivery of all parts and has a formal inspection and non-conformance program. Xometry focuses on making great parts, guaranteeing quality, and providing excellent customer service.
You can set up terms with Xometry to pay via purchase orders (PO) by contacting [email protected]. Xometry can accommodate most quality clauses within a PO if it is encompassed in the quote. Your account manager can even manage blanket orders from our intuitive online quoting system.
Xometry offers CNC machining, sheet metal fabrication, urethane casting, injection molding, and 7 types of additive manufacturing services for turn-key, managed services. Xomtery also offers a Finishing Services Network for aerospace-grade and custom surface finish sourcing without multiple RFQs.

Greg Paulsen
They call me the Director of Application Engineering at Xometry. This means I not only get to produce great design-for-manufacturing content, but also consult on a variety of custom manufacturing projects using CNC machining, additive manufacturing, sheet metal, urethane casting, and injection molding. If you have a question, I'm your guy.