CNC Machining Services for Saint Paul, Minnesota
High Quality CNC Machining serving Saint Paul, Minnesota| ITAR Registered | 60+ Materials Available | Parts in as Fast as 24 Hours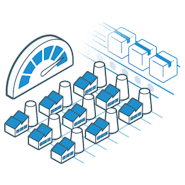 Endless Options
Choose from millions of possible combinations of materials, finishes, tolerances, markings, and certifications for your order.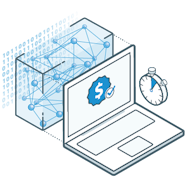 Easy to Use
Get your parts delivered right to your door without the hassle of sourcing, project management, logistics, or shipping.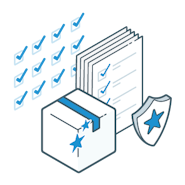 Quality Assurance
Our number one job at Xometry is making your custom parts to your specifications.
Your Saint Paul, Minnesota CNC Machining Service
A Global Leader in Industrial-Grade CNC Machining
Xometry provides custom CNC machining services for engineers, product developers, designers for Saint Paul, Minnesota. Our highly qualified AS9100D machine shops can make any custom design, simple or complex. We offer rapid CNC prototypes, small-batch machining, and high-volume production, with all orders serviced by Xometry from end-to-end. Simply upload a CAD file to the Xometry Instant Quoting Engine℠ to get a price, lead time, and design-for-manufacturability feedback on your custom CNC parts. Our CNC service offers metals and plastics as well as flexible production and shipping options to meet you at the perfect price and product development stage. 
Xometry works to ensure the quality of your parts with our ISO 9001:2015 and AS9100D certified quality management system, ITAR registration, and options to add inspections, hardware traceability, material certifications, and CoCs. We accept technical drawings and have support teams to ensure you get your CNC machined parts at quality and on time.
Xometry's High Quality CNC Machining Services
Xometry integrates seamlessly with over 10,000 qualified manufacturing partners, including US-based ITAR qualified and AS9100D registered CNC milling facilities. That massive network means that whatever your part, we have a shop and a machine that can make it. We support 3-axis, 4-axis, 5-axis milling, and right angle milling capabilities to help you rapidly create designs from simple straight lines to complex geometric shapes. Xometry offers instant pricing, on-demand lead times, and design-for-manufacturability feedback on materials and manufacturing processes for your custom CNC milled parts
With access to a network of over 10,000 shops including those with CNC lathes and turning centers, Xometry provides you with the capacity and capabilities your project needs, while also delivering the most competitive pricing and lead times. Xometry's machine learning-trained technology platform also provides instant manufacturability feedback to ensure that your part is optimized for the CNC turning process and fits the requirements you need. Our on-demand manufacturing platform can deliver high-quality metal or plastic turned parts for rapid prototyping or low-to-high volume production runs. Get an instant quote from your 3D CAD file today.
CNC Machining Services near Saint Paul, Minnesota
Ready to start making custom CNC machined parts?